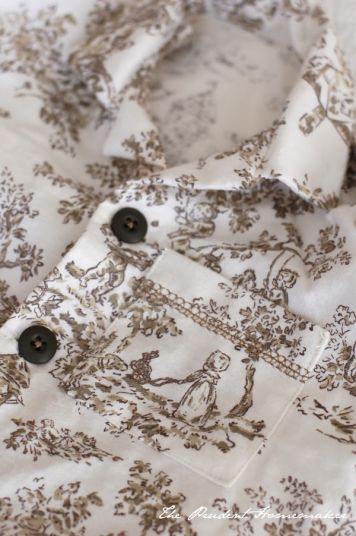 For the tenth day of A Gift a Day, I made pajamas for Ivory.
The pattern goes from sizes 2-6. I made some adjustments to make these smaller for Ivory, who is 1 1/2.
I'd like to make some more like these for Wren and Elsa, and I hope to make some for Cyrus and Ezrom as well.
I've had this pattern for several years and I've used it many times. I traced under the pattern so that I could use it for several sizes.
I went ahead and gave the blue floral pair to Ivory today, since she needs pajamas now. She loved them! I will keep the toile ones for Christmas.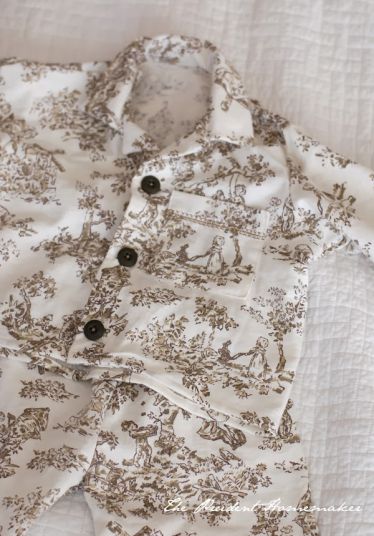 Flannel Pajamas
Supplies:
cotton flannel
thread
pattern (I used Butterick B5586, which comes in sizes 2-6 and 7-10. For a larger size, you can use B6837, which comes in adult sizes XS-M and L-XL)
elastic for waistband
interfacing
buttons
Tools:
scissors
sewing machine
Time:
The total time for one pair of pajamas was about 4 hours.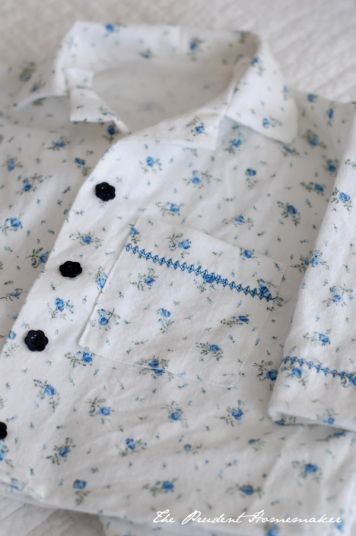 Cost:
$.40 for the blue ones and $3.40 for the toile ones.
The blue floral flannel was given to me from someone who was thinning down her fabric stash.
I purchased a large reel of elastic for $2 at a garage sale a few years ago; I am still using it. You can buy elastic like that from Wawak, as well as buttons and thread in bulk.
The brown children's toile came from Joann's fabrics last year. I bought it for 50% off.
I purchased the bolt of interfacing on sale several years ago on Black Friday at Joann's (50% off sale plus another 10% off the total order coupon including sales).
The buttons for both pairs of pajamas came from my button jars (they were from other outfits at one point).
I've had the pattern for several years. I bought it on sale for $1. Butterick Patterns will be $1 again for one day only at Joann's on Saturday, November 23rd. I am hoping to pick up the two larger sizes then to have one for the boys and one to make my own pajamas.
Did you make any gifts today? What did you make?