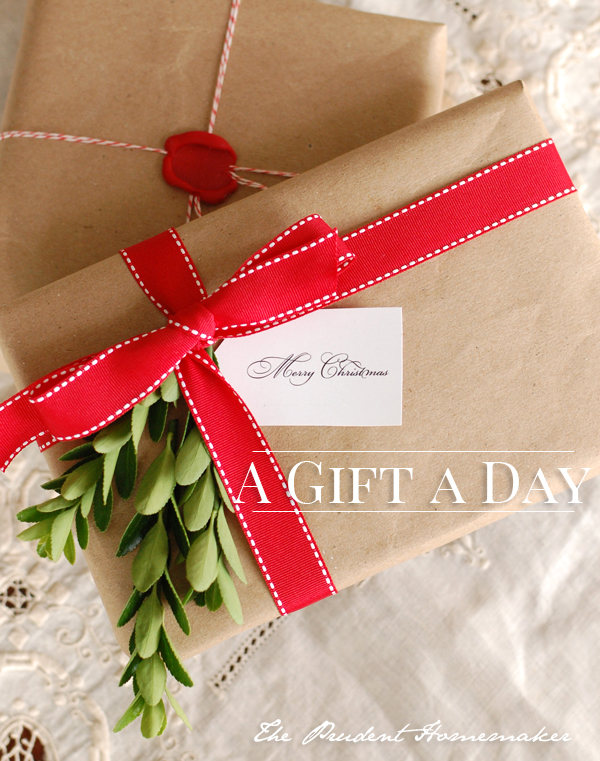 I've made my lists (of which there are several) and I've been going through my fabric. This year, I plan to fulfill requests that my children have given me, and use up the fabric I already have to do so.
I've had several requests for clothing this year, including a few very specific things. Some items won't be surprises, but the fabric I choose to make them in may be a surprise.
I get several of the same questions about this series each year that I would like to answer in this post.
1. Are these the only gifts you give your children?
No, they are not. I buy gifts, often used (and sometimes new) at garage sales and thrift stores. I redeem Swagbucks for Amazon gift cards to buy gifts, and use Amazon credit I receive from sales made through my site (thank you for purchasing through my affiliate links!) and I redeem surveys from Pinecone Research to purchase items on Etsy (some of which I use to make gifts, such as jewelry supplies and patterns). This year I have already bought some items for my eldest son on clearance at Old Navy, some vintage style dresses for my eldest daughter from Amazon, and a few gifts for other children.
2. Do your children like the presents they get?
Well, they still get excited for Christmas, so I think I'm doing something right! I keep a running list going during the year of items they mention that they want, and then I ask questions again this time of year to make sure they still want those things. Usually, they add a few new wants to the list too!
My eldest son has loved ties for years; one year I made him a purple tie because he really wanted one. He still wears it. Many gifts are still well-loved and often passed down (in the case of clothing) to younger siblings as they are outgrown.
What works for my children may not work for yours. Ask questions! Find out what they really want and need. Their answers may surprise you!
3. You make a lot of gifts for girls. Do you have any ideas for men?
I have 5 daughters, and my eldest has a birthday right before Christmas, so I do a lot of sewing for my girls this time of year. I do some sewing for my boys, but rarely for my husband. I can usually find the items they want cheaper than making them. My husband happens to love chocolate chip cookies (in fact, it's the only kind of cookie he likes), so I have made him his own batch of cookies more than once as a gift, and it's always well-received.
4. Do you have any more ideas for gifts?
I have several boards for gift ideas on my Pinterest boards. You can find me on Pinterest here. You can find my past gifts in my Gift a Day series here. And I've got an upcoming post planned to share some inexpensive gift ideas that you can purchase (no sewing required!)
5. What sewing machine are you using?
This is the sewing machine that I have, but it is no longer being made. Janome has several similar machines that are currently available. I like my machine a lot. I used to own an 1949 Singer 401A (which was like carrying around an anvil when you wanted to move it) but many years ago both mine, my mom's, and my grandmother's refused to keep tension, and after having them repaired multiple times, I decided it was time to part ways and get a newer, lighter machine that wouldn't have a tension problem after every 3 stitches.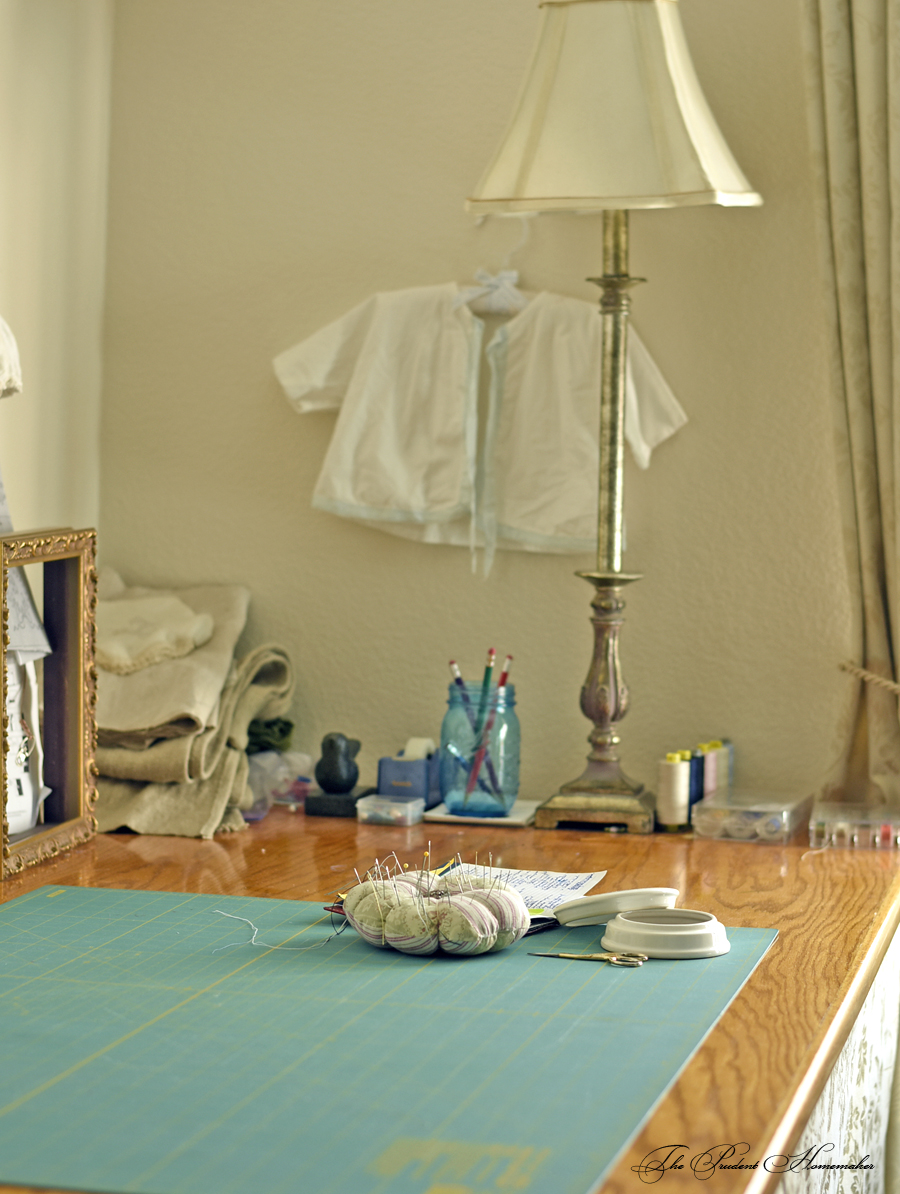 6. Where do you sew?
I am very grateful to have a sewing room with a door that locks. However, if you need to sew somewhere where your children cannot see, I would suggest a small table set up in your bedroom while you work on gifts so that you can keep them a surprise.
7. What are you planning to make this year?
I have been asked for dresses, skirts, blouses, and more. I'll finish whatever I can do in the time I have.
Now I have a little secret. I make more gifts after this series is over. Gifts that take too long to finish in a day are the ones I make (or finish) in December. Often they're started in November during this series, but I can't finish them in one day. I don't usually show those as December is so busy, and yet, some of those are the really amazing gifts. I don't want to sew presents in December, as I'd rather do other things in the afternoon, but I haven't managed to not sew in December yet. This year, I really want to finish sewing for the children in November and spend December doing other fun things together (I've got a whole board pinned for that).
I'll do my best to complete a project each day before it's too dark to take a photo. Daylight savings time is this Saturday, which means next week will be even more challenging. I sew each afternoon during quiet time, and sometimes a little before and after. I can sew a little bit at night, but I find it more challenging to sew at night (I find that I make more mistakes at night).
I look forward to sharing my first project with you tomorrow!