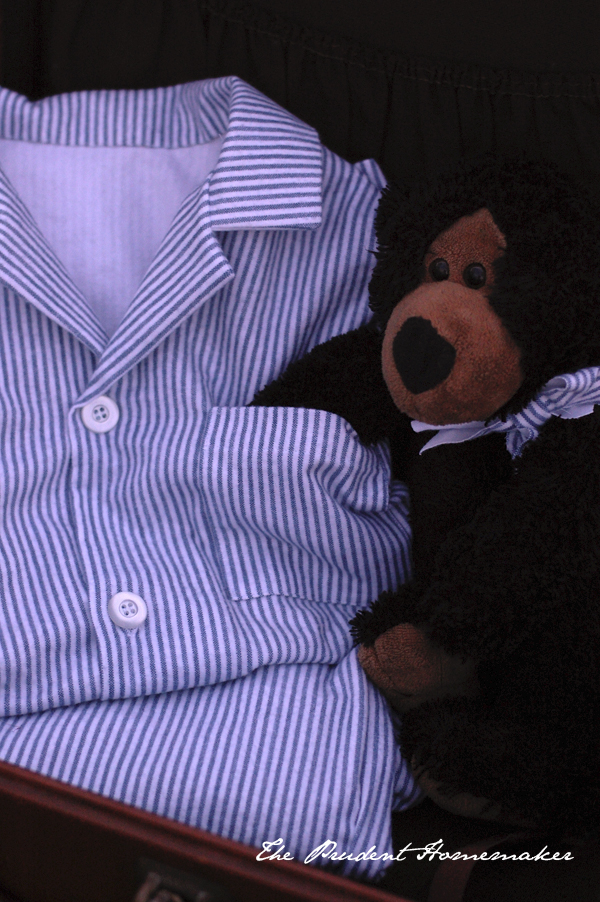 Ezrom has been asking me for some traditonal-style pajamas for Christmas, so this gift is straight from his wish list.
Supplies:
Flannel
Pellon Iron-on interfacing
4 Buttons
Elastic
Thread
Pattern (I used Butterick B5586)
Tools:
Sewing machine
Iron
Sewing pins
Scissors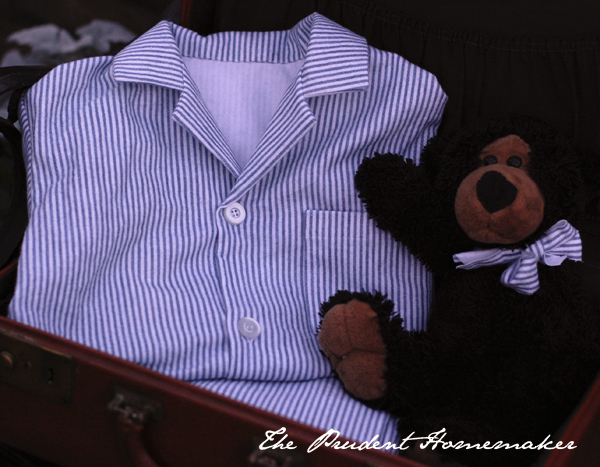 Time:
It took me 6 hours to make a pair of pajamas, including cutting them out. I think it should be less, but I had a lot of interruptions, which meant this gift took me a week to complete! If you've got 4-6 hours of interrrupted time, you can make these in a day. I sewed all of the seams with French seams, which also lengthens the time.
Cost:
$1.50 for this pair.
I was given some flannel that I used for this pair. I bought the elastic in bulk from Wawak. The buttons were from my button jar (cut from old worn clothing).
I bought the pajama pattern a couple of years ago online (I tried for several years to buy this pattern when the patterns go on sale, but the store was always out, so I bought it from Butterick's website). I'll use it for several pairs of pajamas, so I would put the cost for the pattern at $1.25 for this pair–though it could be less, depending on how many pairs I eventually make with the pattern.
If you would like to make some pajamas, flannel will be on sale at Joann's starting Wednesday.November 26th, at 6 a.m. It will be 75% off. This is a once a year price, and the lines will be long. I recommend getting there early, and if there is already a line at the cutting counter, getting a ticket right away so that you don't spend 3 hours in line at the cutting counter. Solid flannel will be $1.49 a yard, and prints will be $1.79 a yard.
Pellon interfacing will also be on sale. It will be $2.99 for the bolt (regular $7.99). From past experience, I can tell you that you might have to be there before 6:20 a.m. to get any, as they never have enough of these. I bought 3 bolts 3 years ago on sale like this, and I used some of that to make this pair.
All buttons will be buy one-get one free.
Fabric.com will also have Black Friday sales, but I haven't yet heard what those will be.
Wawak, where I buy elastic in a big roll, also will have Black Friday sales. Again, I don't know what these will be, but it could also cut down your cost on elastic, as well as buttons (their buttons are less expensive than those at Joann's).
Did you make any gifts today? What did you make?