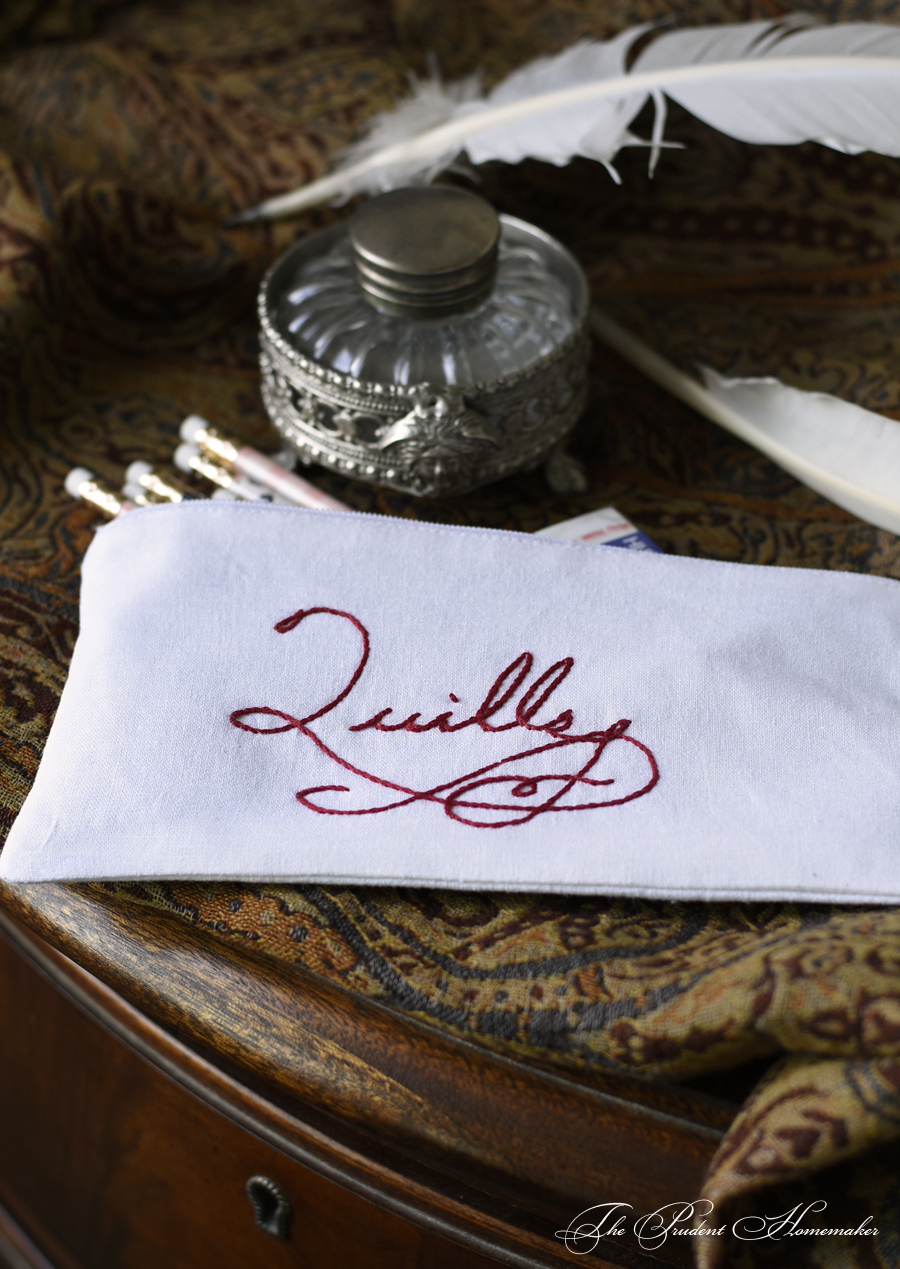 I've made lined pencil bags and other lined, zippered bags before. They're a pretty quick and simple gift to make. The important thing is to figure out what size you need it to be, depending on what purpose it will serve.
For this bag, I chose to cut the bag 9 x 4 inches and use a 1/2″ seam allowance.
I used scraps to make this bag. As both the inside and the outside of the bag were made with thin fabric, I cut a lining from iron-on interfacing and ironed it to the wrong side of each fabric piece before sewing.
For the outside piece, I simply wrote the word "Quills" with a blue washable fabric marker before embroidering the entire thing by hand with an outline stitch in two strands of embroidery thread.
The outside is made from a line/cotton blend fabric. The inside is sewn with some leftover London map fabric I used for three other projects (a pillow, an apron, and a change purse). I made sure that Kings' Cross Station was visible when the bag was opened from the front.
Supplies:
2 pieces of fabric for outside (9 x 4 inches)
2 pieces of fabric for the lining (9 x 4 inches)
4 pieces of interfacing (8 x inches)
zipper at least 9 inches long
embroidery thread
Tools:
Sewing Machine
Iron
Ruler
Sewing pins
Scissors
embroidery needle
Washable marking pen or pencil
embroidery hoop (optional)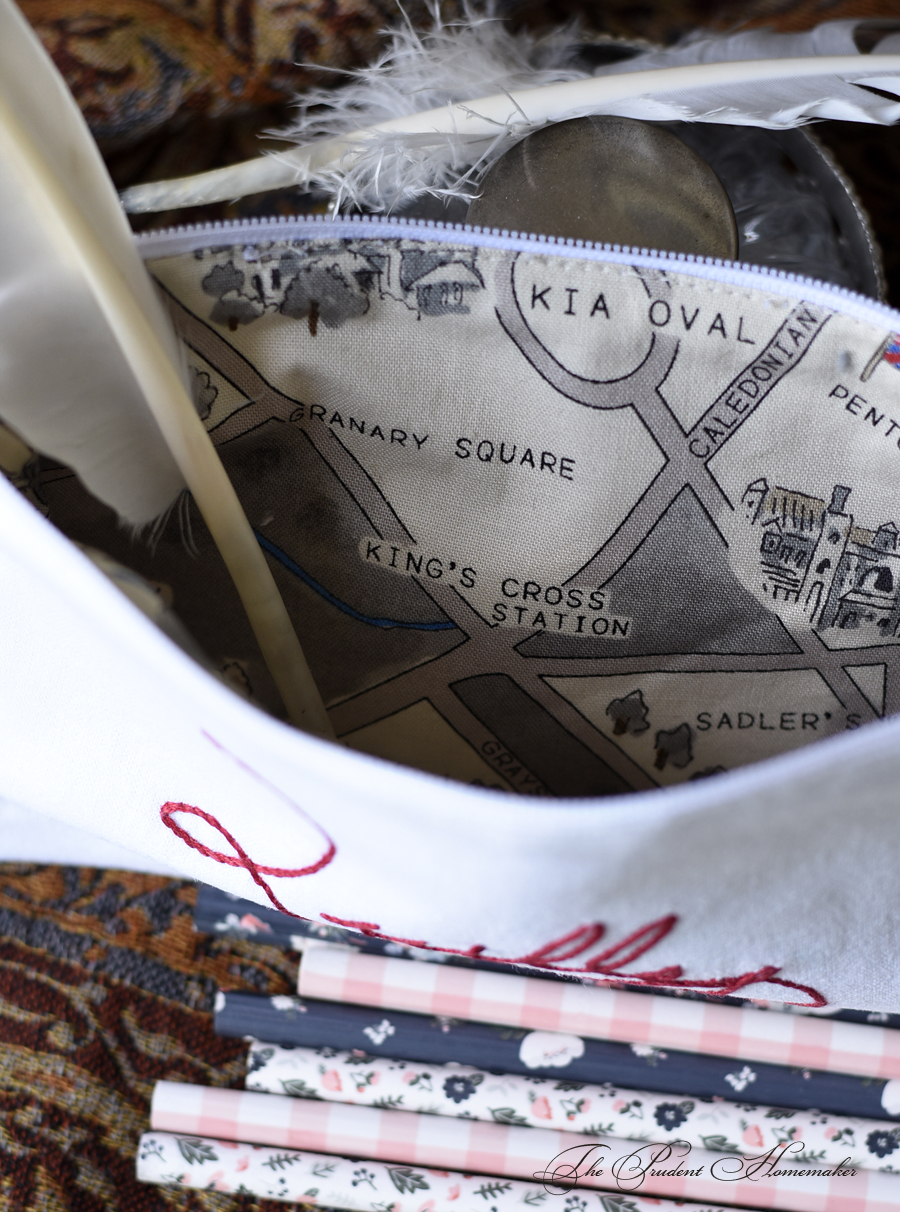 Time: 30 minutes for the bag itself (including cutting the fabric). 1 hour for the embroidery.
Cost: $0.10, plus $1.44 for the pencils and eraser to go inside.
I used leftover scraps from other projects to make this, so the fabric didn't cost me anything. I used a few cents worth of embroidery thread. The zipper was one I inherited from my grandmother (she gave me a large number of zippers). The interfacing was purchased at a Black Friday sale.
I spent $1 on the pencils I included and $0.33 on the polymer eraser. I bought the erasers with a coupon at back to school sales. The pencils were from the Target dollar spot (purchased in August).
For my Gift a Day series this year, I will be making gifts using only supplies I already have on hand. I'll include my cost when I purchased materials for the gift (i.e. when they weren't made from hand-me-down fabrics and/or supplies) but none of this money was spent recently. The pencils and eraser that are part of this gift are probably the only things that I purchased in 2017 for any of the gifts that I will be making. Everything else I already have on hand.