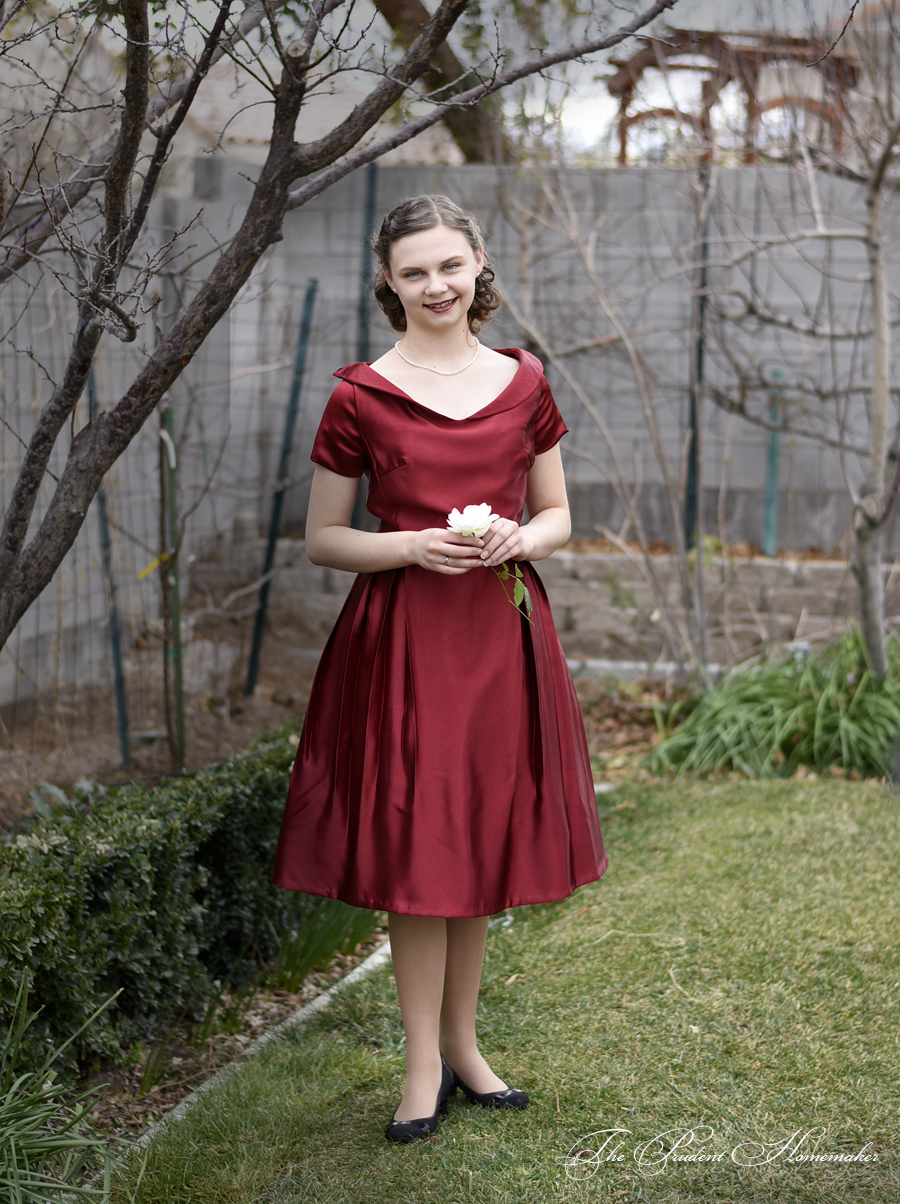 Winter originally made this dress for Christmas, using some fabric that was given to me by a reader a few years ago.
She was inspired by the dress Queen Elizabeth wears in "A Royal Night Out."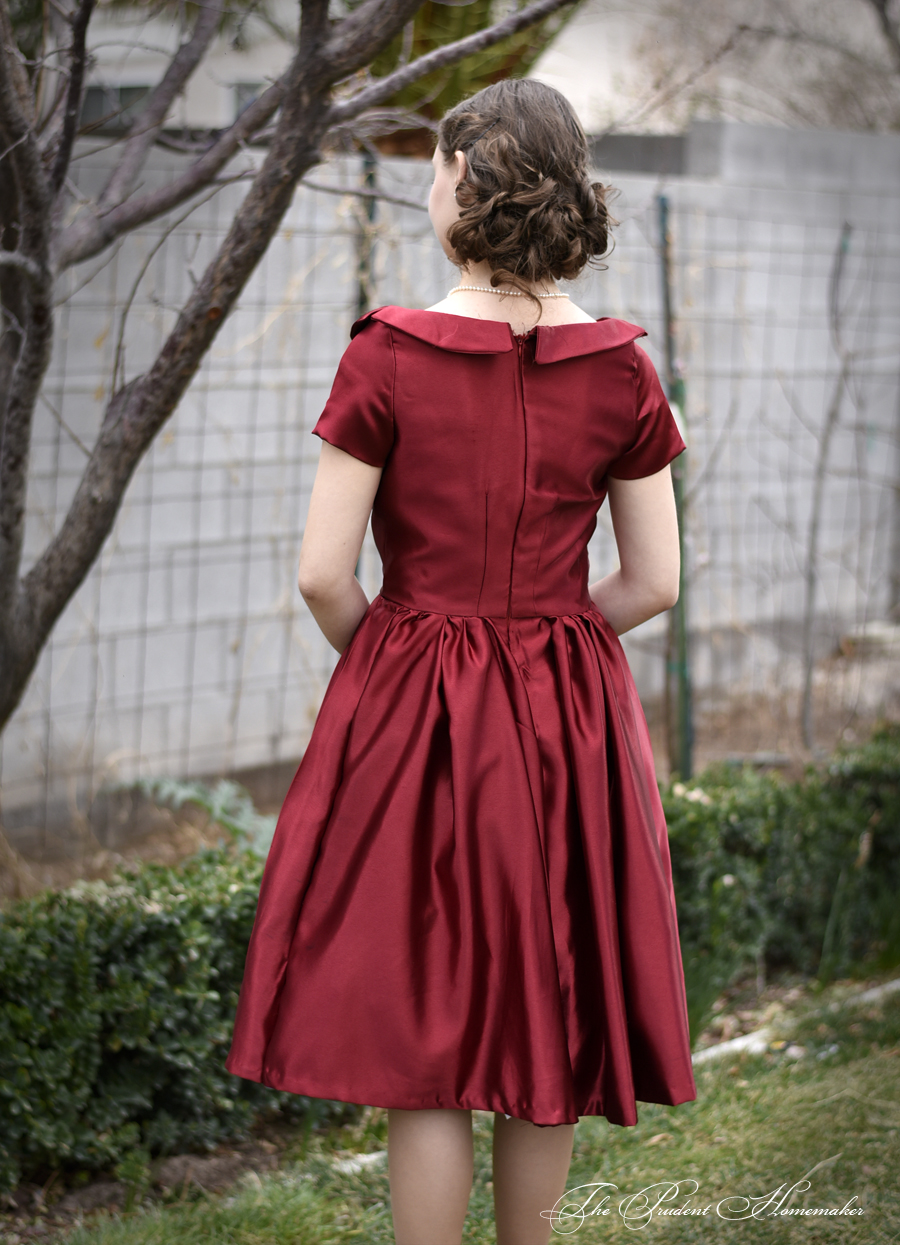 She used a pattern she already had, but then made lots of changes, as she was unable to find a pattern that had all of the features she wanted. She drafted a collar for the dress and put pleats in the skirt to gather the fullness in the same places as she saw in photos of the dress from the movie.
To give the dress the fullness it needs, she wore a crinoline under it. She made the crinoline for her Halloween costume (when she went as Alice in Wonderland) and has been enjoying using it to add fullness to the dresses she is sewing.
I already had thread in this color, so the only thing she needed to buy for this dress was a zipper!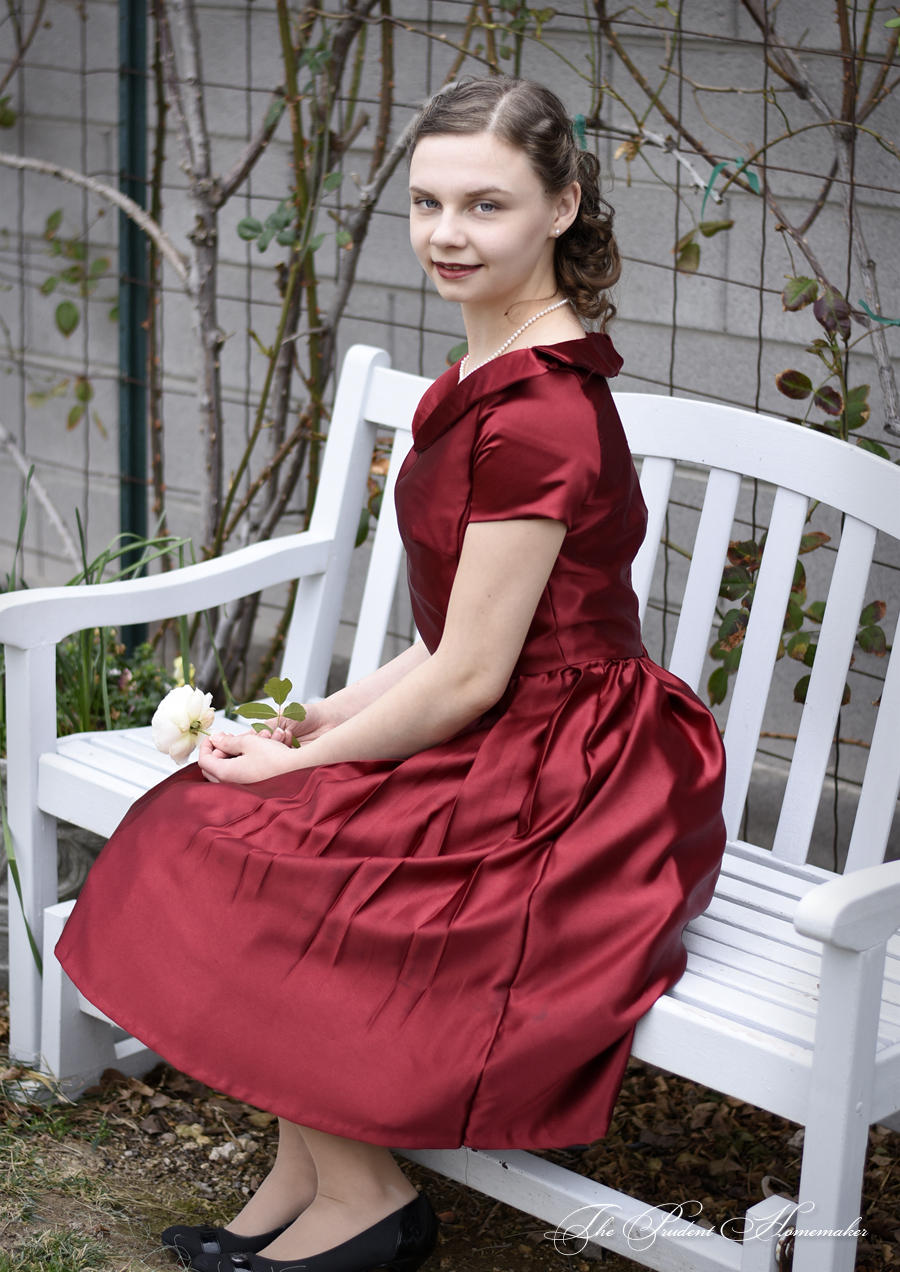 I have to admit, it's a lot of fun watching my eldest learning to love vintage dresses as much as I have since I was young!