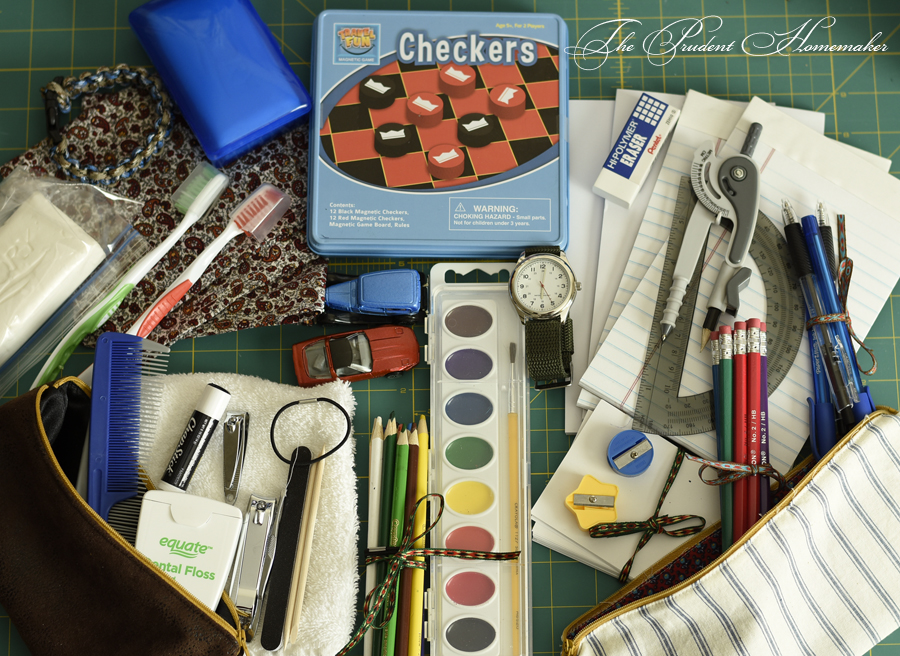 I made a few items again this year for our Operation Christmas Child boxes. As they receive the fewest boxes for boys ages 10-14, I wanted to give to this age group. In the photo above, you can see all of the items we chose to include in each of this year's boxes.
If you've never read the stories from recipients of these boxes, I highly recommend them. Hearing how excited they are to receive a toothbrush (and no longer having to share with 25 other children at an orphanage) or what a difference school supplies made (allowing a child to attend school who otherwise could not afford to go) helps ou to see what a huge impact each item can make. Samaritan's Purse has shared stories from people who received boxes as children that are helpful in knowing what to pack. You can read some here. I love knowing how significant something such as a bar of soap or a pencil sharpener can be to someone.
Supplies:
Soft fabric for handkerchiefs
farbic and lining for pencil bag and hygiene bag
2 zippers for bags
Paracord
Clips for bracelets
Tools:
Sewing Machine
Iron
Sewing pins
Scissors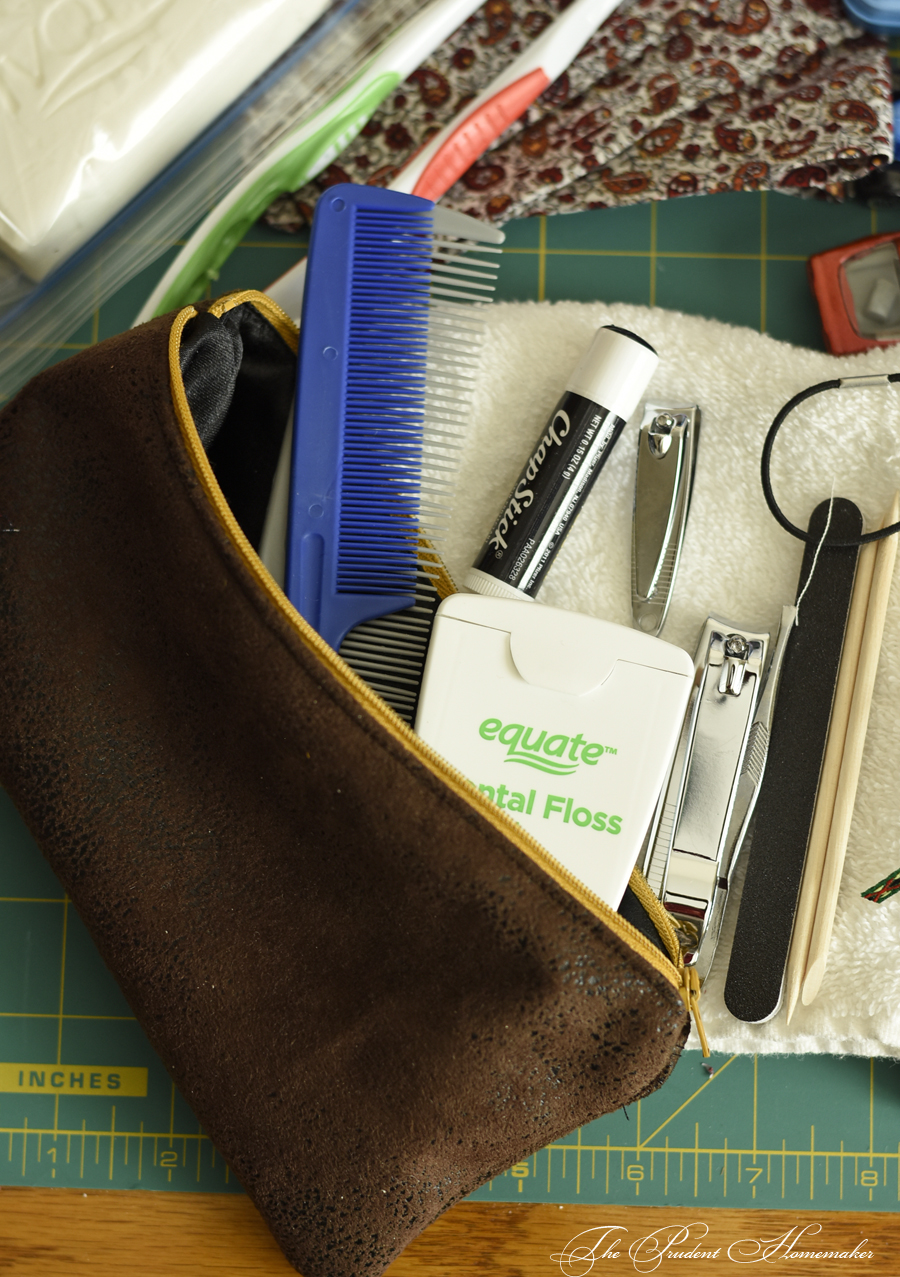 Time:
The tutorial for making bags says 15 minutes, but it took me a bit longer, plus I include the time to lay out the fabric, so they took me about 1 hour of sewing per box. We filled 2 boxes this year. This is the tutorial I used for making the bags.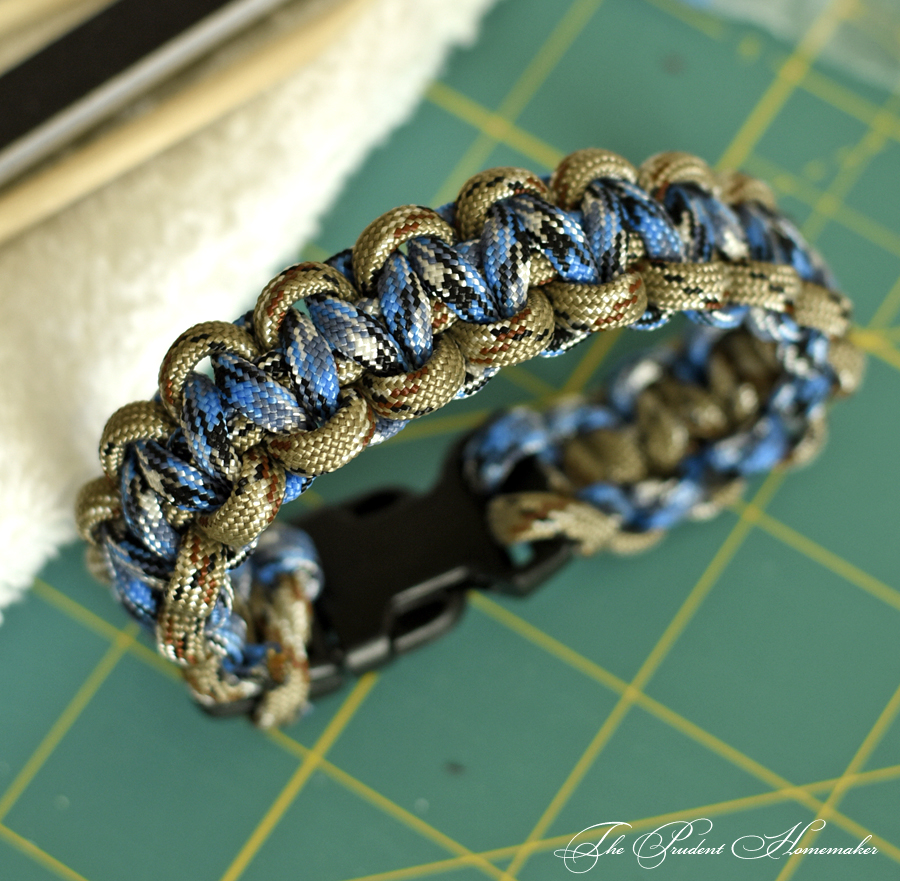 My son made the paracord bracelets. It took him about 20 minutes per bracelet.
Cost:
I had all of the sewing items from my grandmother's stash, so these cost me nothing. The cost to ship each box is $7, payable on Samaritan's Purse website.
The paracord and clips were bought in bulk on Ebay, and were less than $1 each. Last year we bought paracord bracelets at the Dollar Tree.
The cost to ship each box is $7, payable on Samaritan's Purse website.
Other items are as follows:
Walmart:
Watch ($7.88)
Lined note pads ($0.88 for a 3 pack; I included 2 in each box)
Blank note pads ($0.88 for a 3 pack; I included 2 in each box)
Pens ($0.88 for an 8 pack; I included 2 blue and 2 black in each box)
Pencils ($0.50 for a 20-count box at back to school sales; I included 10 in each box)
Watercolors ($1.97 for Crayola)
Nail clippers (2 pairs), file, tweezers, orange sticks ($0.97)
Dental floss ($1.47 for 120 yards)
White polymer eraser ($1.47 for three; I included 1 in each box)
Soap box ($0.97)
Index cards ($0.25 for 100; I included 50 in each box)
Target:
Colored pencils ($1 on back to school sale)
Checkers game ($1.50 on clearance. Dollar Tree does have these in a cardboard box for $1 each if you are looking to add one to a box)
Protractor and compass ($1.97 on clearance)
Dollar Tree:
Toothbrushes with covers ($1 for 4; I put 2 in each box)
Multi-pack of combs ($1; I put 2 in each box)
Pencil sharpeners ($1 for 12; I put 2 in each box)
Hair elastics ($1 for 100; I included 2 as rubber bands ; one on the colored pencils and 1 to hold the washcloth around the watch to keep it padded while traveling).
Other items:
Soap (given to me; I put 2 bars of Ivory in each box. Ivory is recommended because it floats, which is helpful when bathing in a stream.)
Matchbox cars (My dad collects these and these were duplicates that he did not need)
Paracord and clips (bought in bulk on Ebay)
Washcloths (bought in a brand-new package at a garage sale; I got 12 for $2)
Chapstick (I bought a 13-pack for $9.98 at Sam's Club and included 1 per box)
Ribbon (from my grandmother's stash, used to hold pencils, pens, and index cards together)
Ziploc bags (around $0.04 each from Sam's Club)
Making it fit:
You can fit more in our box if you remove packaging. Also, many of these boxes go to places where there is no trash service at all.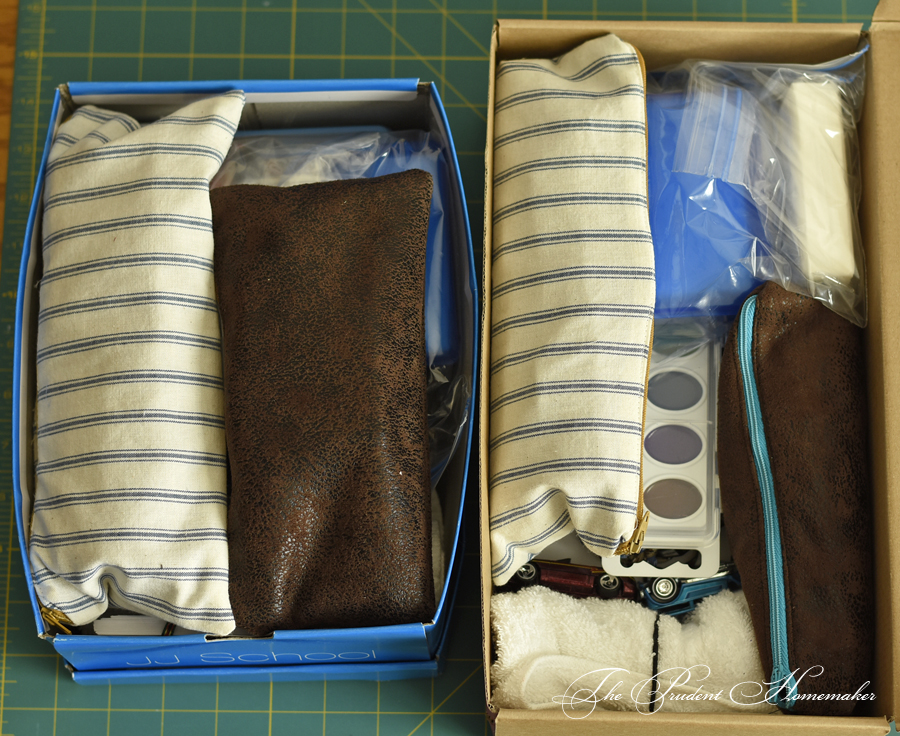 Tomorrow is the last day for dropping off Operation Christmas Child boxes in the U.S. Go here to find a drop-off location near you!
Need more ideas? Here is what we packed in our boxes for boys ages 10-14 last year.
Here is my Pinterest board for boxes for ages 10-14.
Note: Candy and toothpaste may be included this year in U.S. boxes, but it is the last year; it will not be allowed in 2017. Only certain candies are allowed and must be double bagged as even hard candies can melt. Soap should be bagged. If you are sending a box from Canada, Australia, or the U.K., those items are already prohibited.