For the third day of A Gift a Day, I made earrings.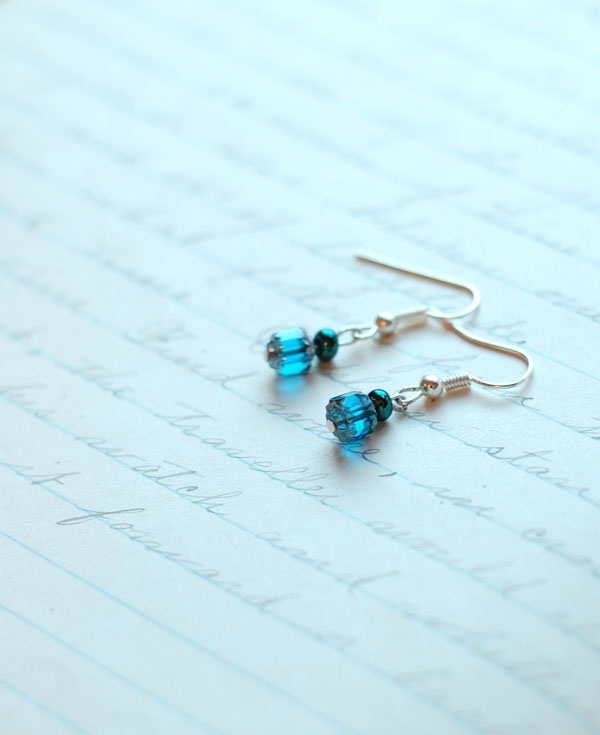 Earrings
Supplies:
earring hooks (I bought these at Walmart, 42 in a package for $2)
earring findings (I bought these at Walmart, 100 in a package, for $2. There are two different kinds inside.)
beads or past pieces of jewelry that you've taken apart (You can buy beads at Walmart, but Michael's and Joann's have a better selection. Check when they go on sale for 40% off, and also look at garage sales, thrift shops, and your own jewelry box for things that you can remake. I suggest looking at any broken jewelry that you have kept.)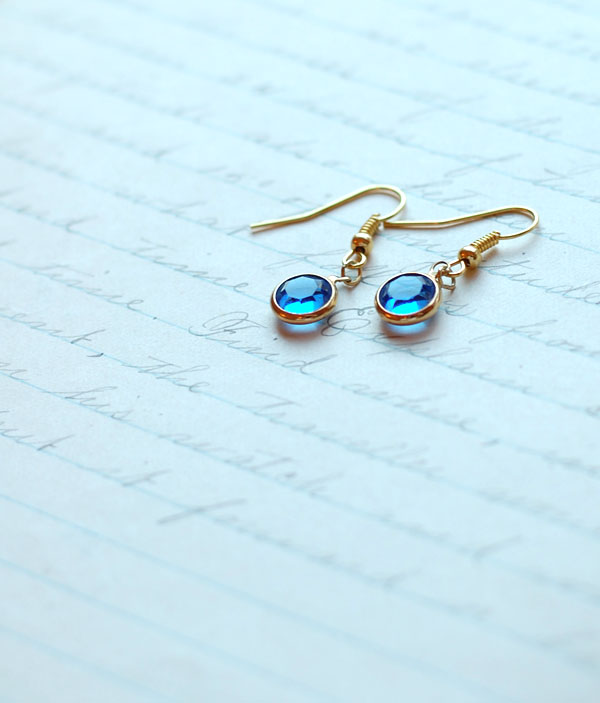 This pair was made from a single earring that originally had three crystal circles hanging from chains.
Tools:
needle-nosed pliers
wire cutters
A word about tools: Your husband may already have these tools in his tool box; mine does. He doesn't mind me borrowing the pliers, but for some reason he minds when I borrow his wire cutters. I bought myself a pair of wire cutters for $1 at a garage sale in October. Garage sales are great places to find tools for very little.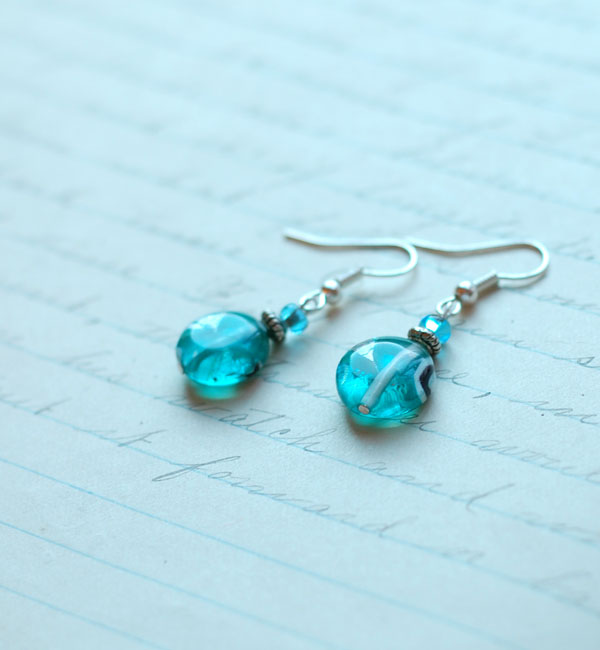 The pair I made for my mom, using beads I bought at a friend's garage sale on Friday.
Time:
The total time for one pair of earrings is 5 minutes (for construction). Design will take you longer, as will choosing beads if you don't already have some.
Today I made three pairs of earrings. In addition, I turned a pair of my great-grandmother's earrings into a wearable pair for myself. I've had these for years and I've never done anything to fix them. 9 cents and 2 minutes later, and they're wearable. Interestingly enough, I saw beads just like these at Walmart, so you could make a pair like these if you like them.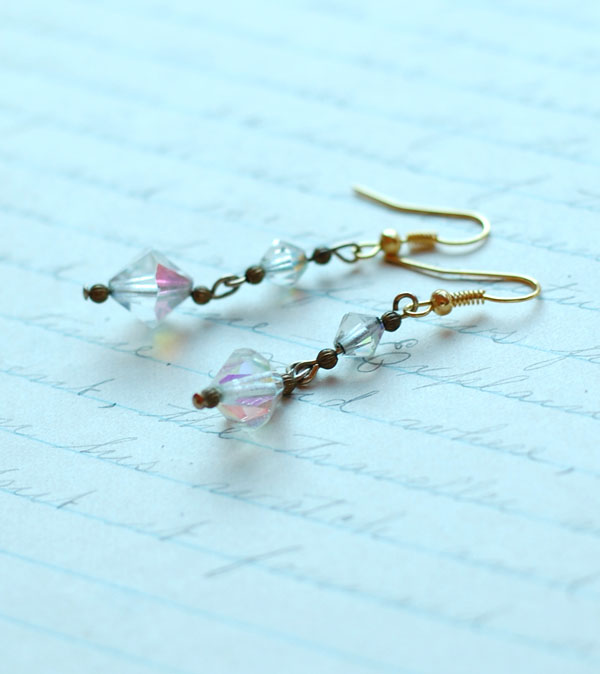 My great-grandmother's earrings that are now wearable. Antique bronze hooks would have been better, as these were just missing the hooks, but Walmart didn't have any. Michael's does carry them. I'm just happy that after owning them for more than 20 years, I can finally wear them!
Cost:
$0.09 per pair for the ones that I made using one repurposed earring (the blue and gold pair).
$0.15 per pair, plus the cost of beads, for any that you make using findings. I already had the beads for the pair for my daughter, bought years ago, but they were no more than .07 in beads. The pair for my mom were made with beads that I bought at a garage sale on Friday, which makes the beads about .05, so $0.20 for a pair of earrings.
Did you make any presents today?