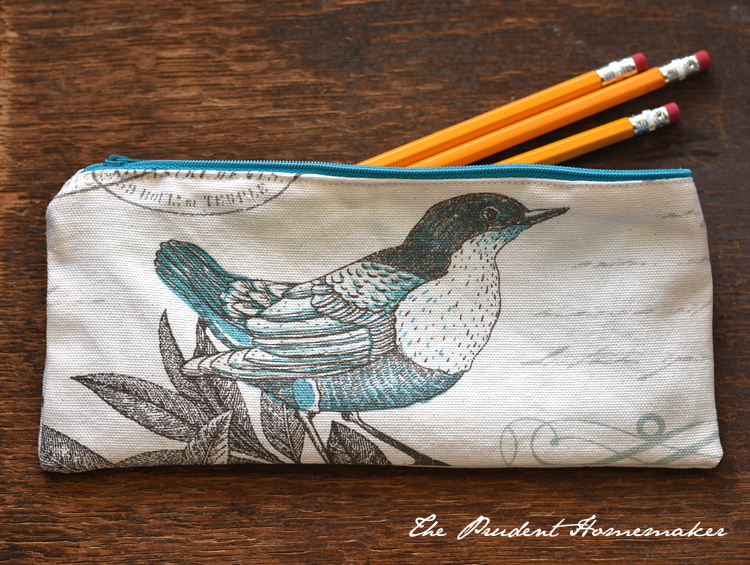 Supplies:
Fabric for outside. I cut two pieces 10″ by 4″.
Fabric for lining, cut the same size as above.
9″ zipper
thread
Tools:
Sewing Machine
Iron
Sewing pins
Scissors
I like both this tutorial and this one for making a lined zippered case. I sewed the project with a 1/2″ seam allowance.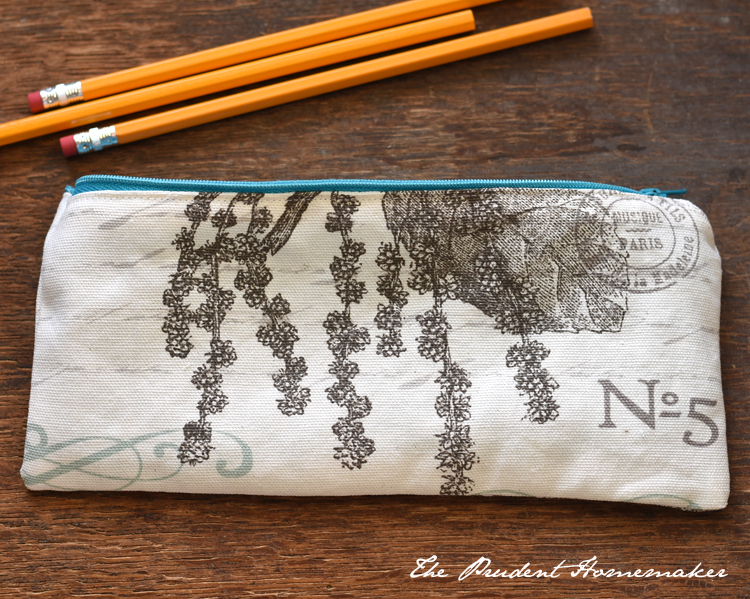 Time:
30 minutes. The tutorials that said this was a 15 minute project, and if you just count sewing time, it is, but it also takes time to iron, measure, and cut your fabric.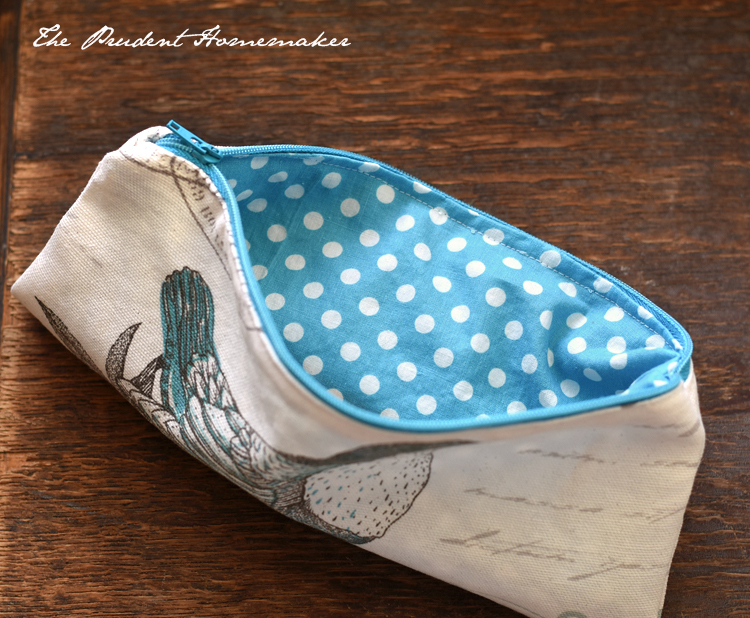 Cost:
I used scraps from another project for the outside, fabric that was given to me for the inside, and a zipper from my grandmother's collection, so this cost me $0.