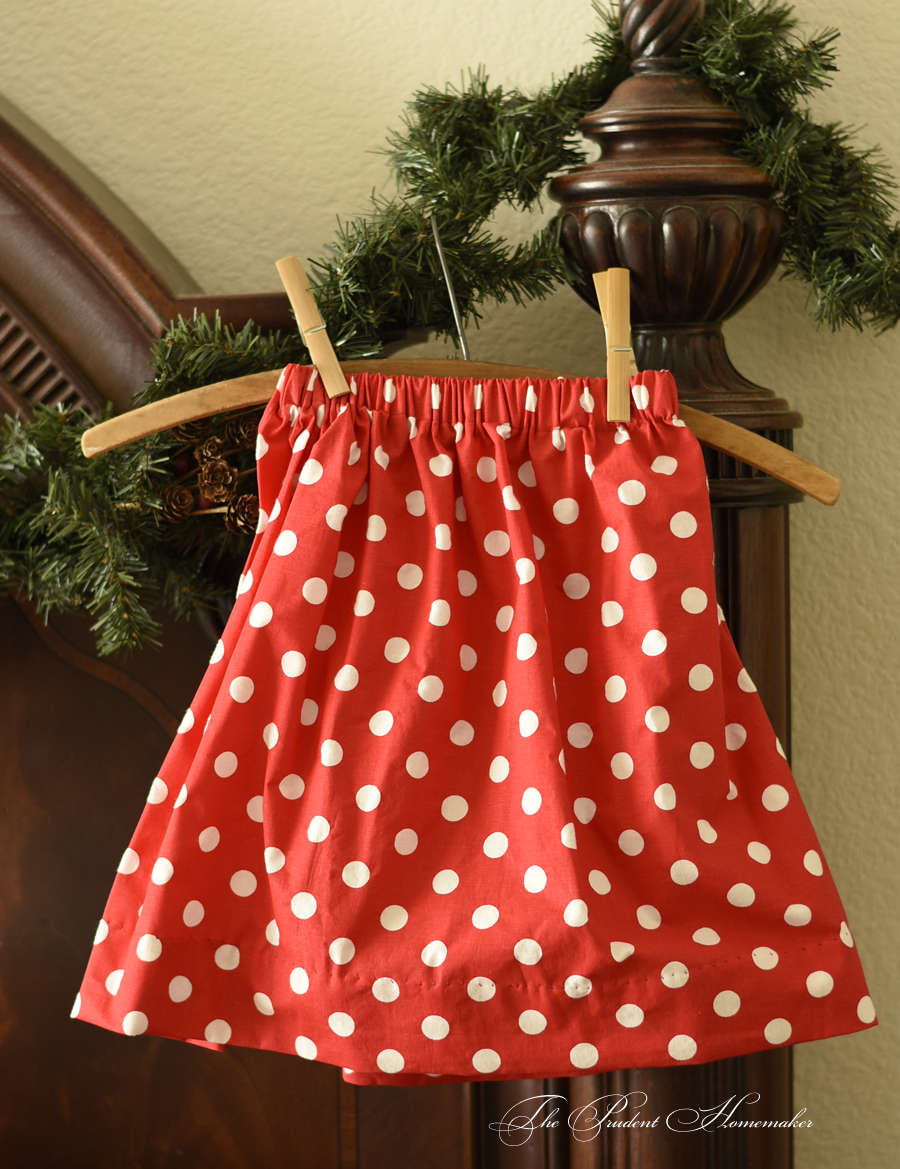 My five-year-old daughter has been wanting a polka dot skirt. She knew I had this fabric, and asked that I make her a skirt from it.
Because she is still small, I just cut one piece of fabric from selvage to selvage. I sewed the side seam together with a French seam.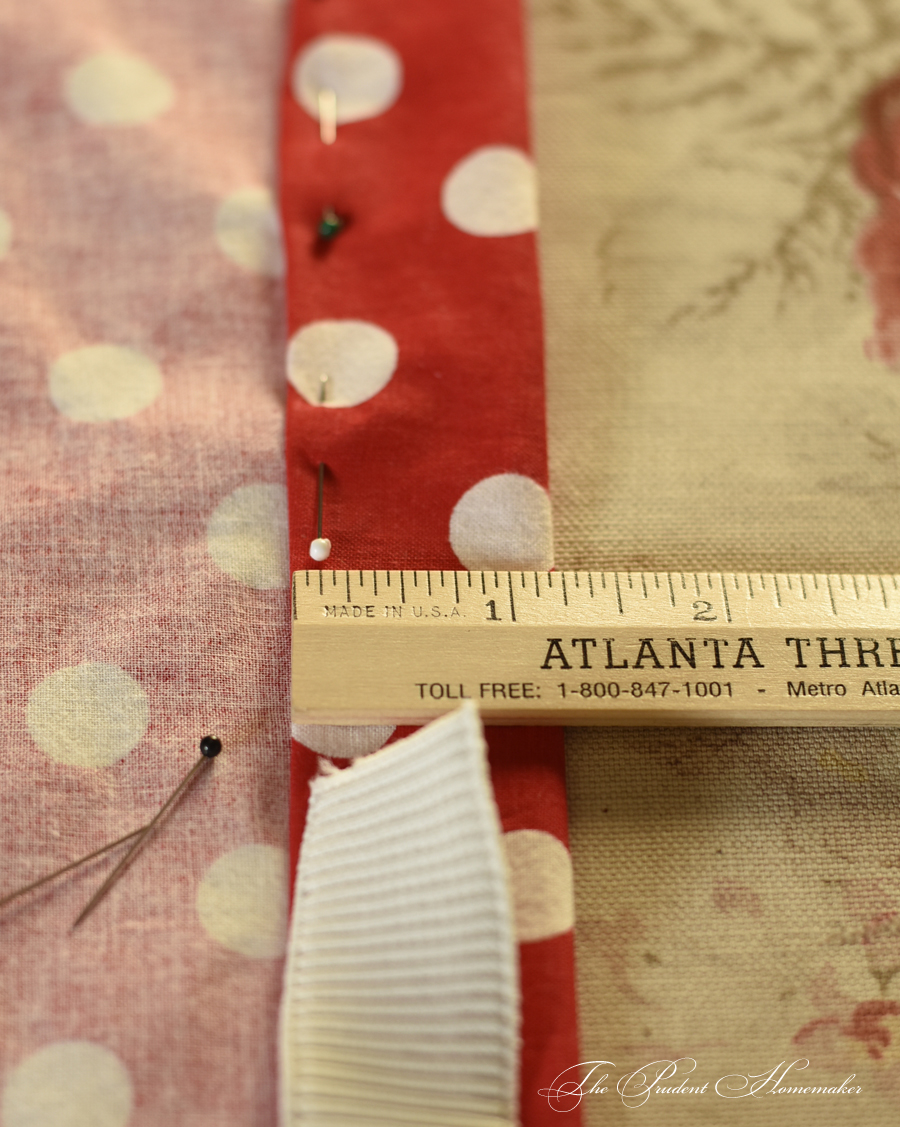 I ironed 1/4 inch down across the top of the skirt, and then folded it and ironed it again at 1 1/4″, to make a casing for the elastic. I sewed this part, leaving a small opening, and then ran the elastic through the casing by attaching a large safety pin to one end and pulling it through.
I hemmed the skirt in the same manner, first folding and ironing under 1/4″, and then ironing an additional 2 inches, as I wanted a deep hem.
Supplies:
polka dot fabric (I used a little less than 2/3 of a yard)
1-inch wide elastic
Tools:
Sewing Machine
Iron
Sewing pins
Scissors
Time:
About an hour
Cost: $4
I purchased this fabric on a Black Friday sale several years ago from Fabric.com.
I purchased the elastic on sale in bulk from Wawak.