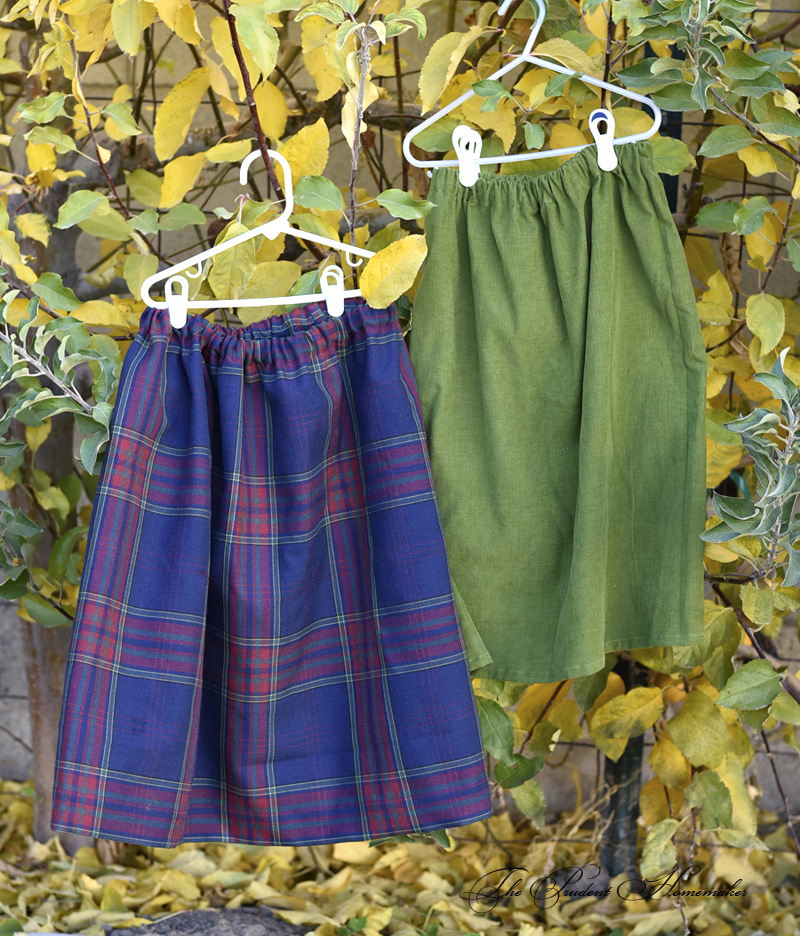 This was a sewing the inherited stash project. The plaid came from my mother-in-law's stash (a heavy fabric that was a home decorating scrap) and the pinwale corduroy came from grandmother's stash. Both women have passed away (my grandmother this year and my mother-in-law 3 years ago) and I am happy to be using the fabric that I chose from their vast amounts.
Both of these are warm skirts that should be great for everyday wear and play. I made them long enough to go just past the knee cap.
For each skirt, I simply used the full width of the fabric (from selvage to selvage). I sewed the selvage ends together using a French seam (wrong side to wrong side, sewn together using 1/4″ seam, then trimming the seam to 1/8″, turning, ironing, and sewing right side to right side using a 3/8″ seam).
I turned under the hem at 1/4″ inch and ironed it. I then turned it under again (an inch and a quarter for the green skirt and a couple of inches for the plaid skirt; I cut the plaid one longer to allow for a deeper hem on the heavier fabric). I pinned the hem and sewed it.
I did the same thing along the top, only I folded it over 1/4 inch and ironed, and then 1 1/4 inches and ironed it. I pinned this top seam. I sewed the top seam, leaving about 2 inches unsewn.
I pinned the end of my piece of elastic (cut slightly shorter than the child's waist measurement) through with a safety pin. I used the safety pin to thread the elastic through the casing I just made. Once I had it through, I overlapped the ends by an inch and sewed them together with a zig zag stitch. I then tucked the elastic into the skirt and finished sewing it closed along the seam line.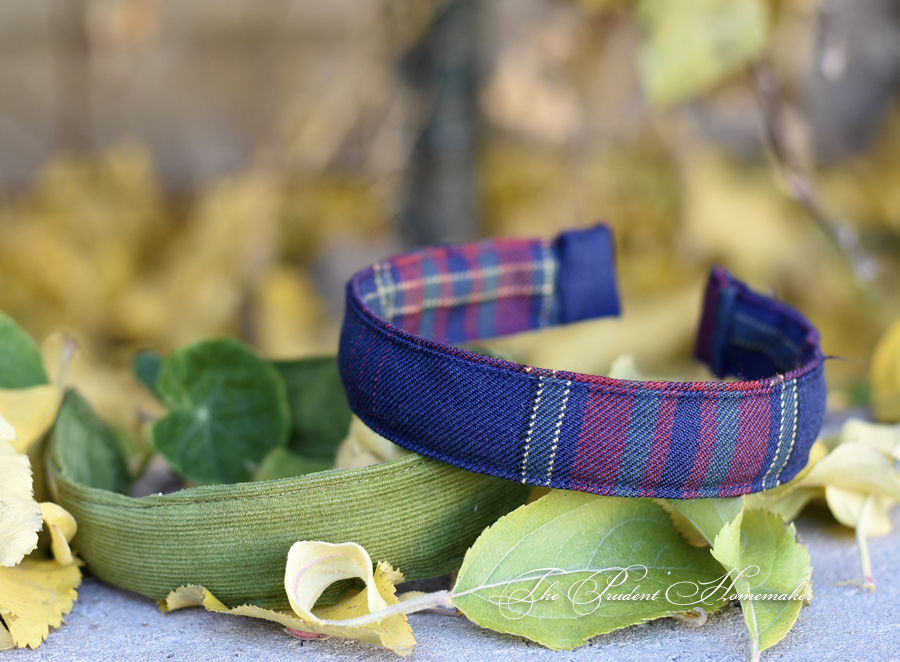 Supplies for each:
2/3 yard of each fabric (more if you want a longer skirt, and twice as much if you want a fuller skirt)
2/3 yard elastic (depending on size of waist you may need a bit more or less)
headband fabric to match ( 2 1/2 inches wide by 16 inches long)
fabric for headband (a piece cut 2 1/2 inches wide by 16 inches long)
Tools:
Sewing Machine
Iron
Sewing pins
Scissors
Large safety pin
Time: Approximately 1 1/ hours per skirt, and 25 minutes per headband.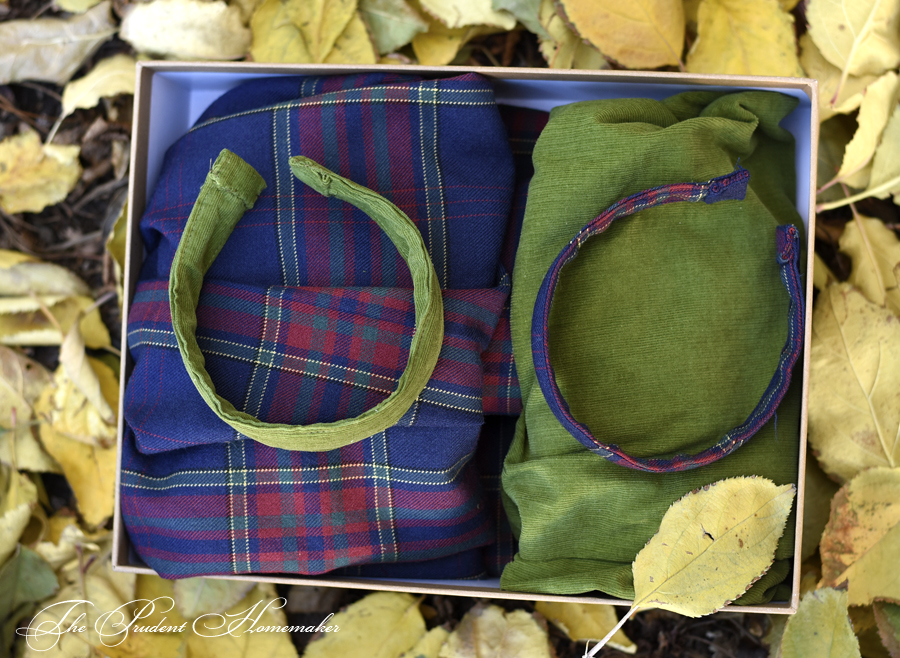 Cost: $0.34 each for the skirts (for the elastic) and $0.17 each per headband
My fabric was free, and the headbands were bought at a garage sale earlier this year. I removed the fabric covering to recover them to match. I purchased the elastic in bulk on sale from Wawak. The thread came from my grandmother.