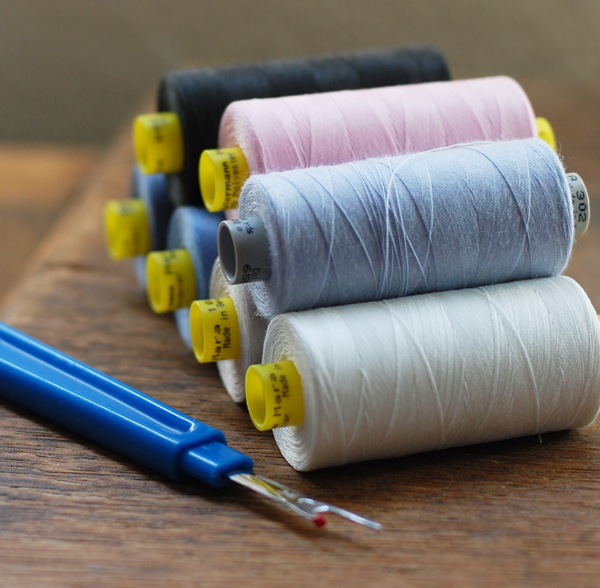 I mention on my Sewing for Less page that I have bought thread from Atlanta Thread for an amazing price. My mother-in-law introduced me to this company. I couldn't believe how low their prices were on thread! I really liked Atlanta Thread.
Atlanta Thread was bought out earlier this year by Wawak.
Wawak has thread and other sewing supplies, much like Atlanta Thread. They also carry Gutermann thread. One spool is 1,094 yards, and their price is $2.49 a spool. If you buy 10 or more, they're $2.42 a spool.
Every month they have a different item (or items) on special. This month, through the 28th, they have Gutermann thread for $1.86 a spool (1, 094 yards each).
The other specials this month are nylon YKK zippers buy 2 get 1 free (same size and color). The price this month for their zippers is anywhere from .20 each for a 5″ zipper, up to .58 for a 24″ zipper (they also carry 36 and 80″ zippers as well). That sure beats Joann's sales!
They have seam rippers buy 1 get one free (of the same type) as well. The 5″ seam rippers are on sale for .65 and the 2 1/2″ ones are .59. The one I have in the picture above is one of the 5″ ones.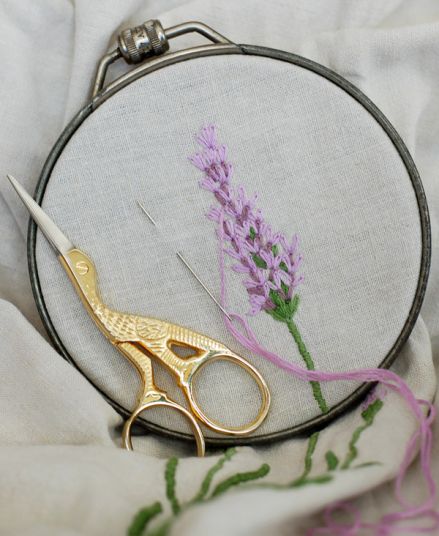 They carry scissors, including the stork scissors like I have for embroidery, for $8.95 a pair.
They also have great prices on needles.
If you need sewing supplies, or want to order some supplies to make a sewing and/or embroidery kit for someone, this is a great way to do it.
They carry a ton more stuff as well, such as buttons by the gross. These button prices beat out the prices I told you about at the Joann's sale. There are a variety of choices and prices, but shirt buttons are around $3.75 for 144 (one gross) of buttons.
They have the Mark-B-Gone blue pen (that disappears with water) for $2.35. I use these for drawing my embroidery designs. After I am done sewing, I mist it with water or rinse it, and the pen is gone. They have chalk pencils ($1.68) and tailor's chalk, too.
They carry drapery cord and piping cord, as well as all sorts of supplies for curtains.
In addition, they have a code for first-time customers that is valid through 9/28 for $10 off of a $50 order. This code is one per customer, valid only on your first order. The code is WNC912.
Shipping is free for orders over $100, or $4.95 for orders under $100. It costs me more than $4.95 in gas to drive to the fabric store, so even if I pay shipping, this helps me to cut costs as well.
This is not a sponsored post. I just love sewing and getting a good deal on sewing supplies. I know a lot of you are making clothing and gifts for your children.