I decided to dive right in with a long project this year!
Last year I used this fun polka dot fabric to sew a doll dress, make a skirt, and line a pencil bag. This year I made a matching dress for one of my daughters.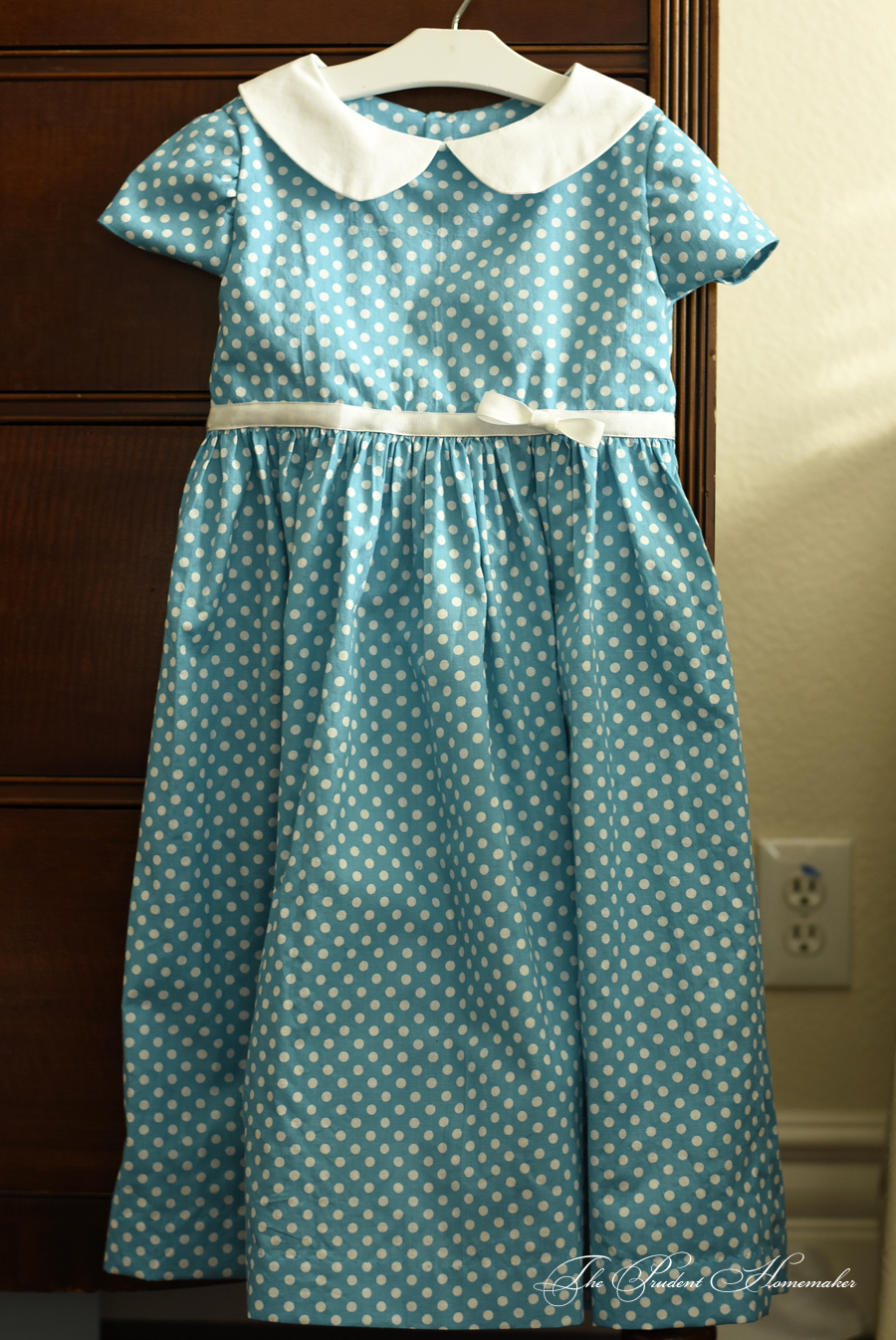 Supplies:
Fabric. I used a cotton print and used around 2 1/3 yards for a size 7.
Basic dress pattern. I used an out of print pattern very similar to this one, but mine called for buttons instead of a zipper.
Matching thread
Buttons
Muslin for collar
Interfacing for collar
Ribbon for waistband (I used 5/8″ wide grosgrain ribbon)
Tools:
Sewing Machine
Iron
Sewing pins
Scissors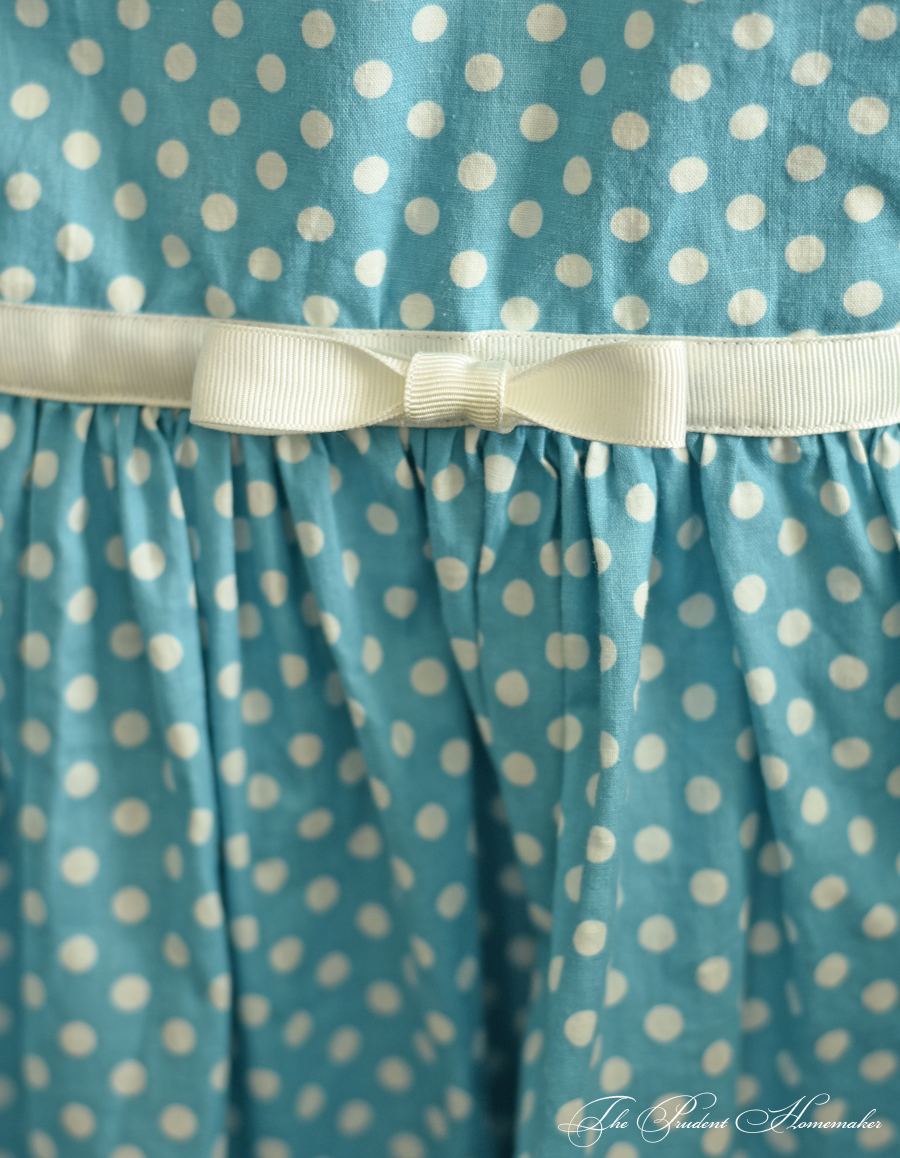 Time:
This was a difficult project to try to complete in a day (and it actually took me two days!). Though it is a simple dress without much embellishment (and I'm not counting the time it took to wash and dry the fabric) it still took me over 14 hours, including ironing the fabric and laying out the pattern. I had to work on this all afternoon and into the evening on Monday, and then work on it some more after the children were in bed, and again on Tuesday afternoon. This is one of the simplest dresses I have planned. The sleeves, front, and back bodice are all lined, and the entire dress is constructed with French seams.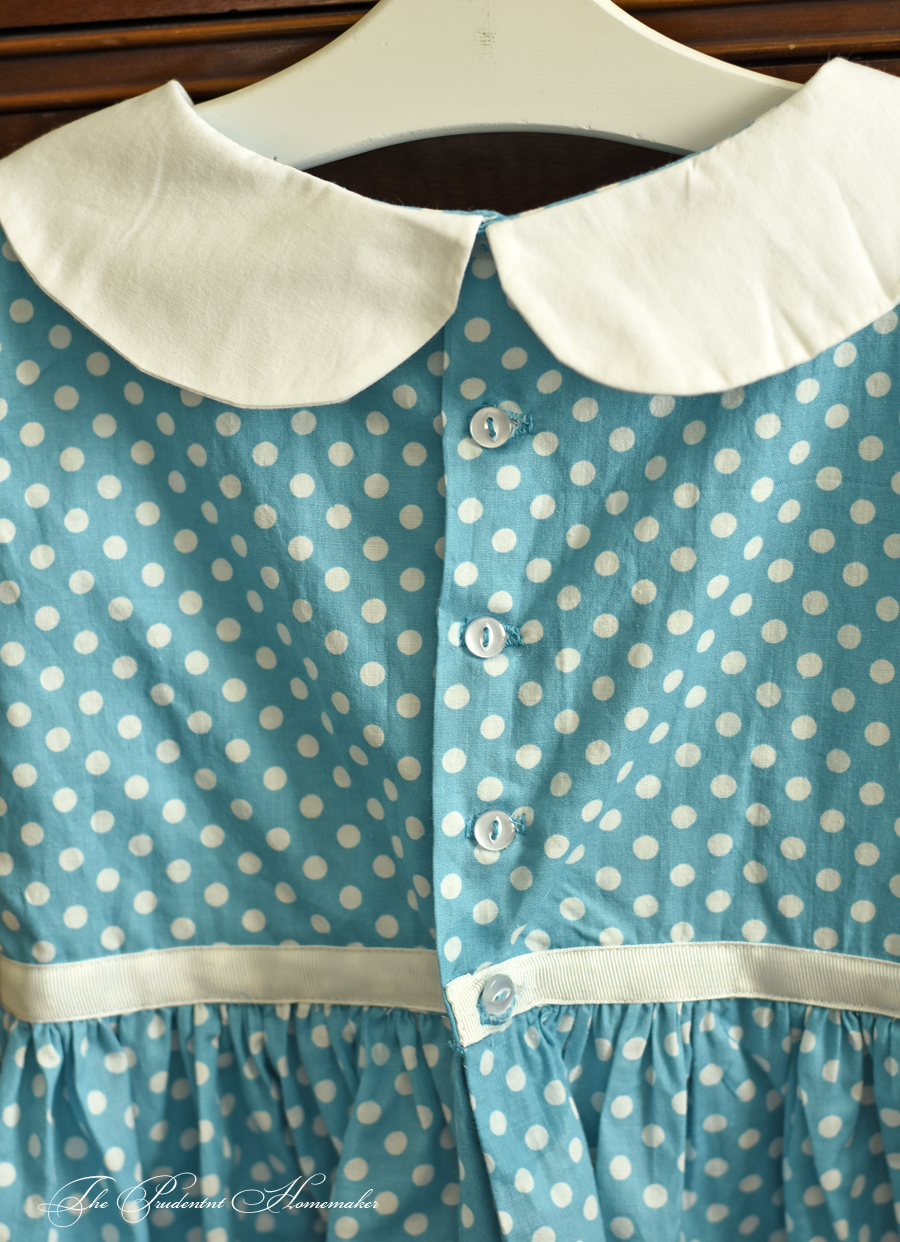 Cost:
$0.65
The polka dot fabric, thread, and ribbon were given to me. I've been given a lot of fabric over the years (from various sources, including my grandmother and mother-in-law, who both gave me much of their stash before they died) and am working to use it. I bought the muslin, interfacing, and buttons on sale.
Did you make any presents today? What did you make?