Well, this week was different. I accomplished lots!
Last week's goals:
1. Continue to rest and take care of my family and myself
2. Do lots more laundry, including extra bedding and pillow loads.
3. Continue to bleach door handles, doors, door frames, walls, light switches, etc.
4. Change out the baby's clothes for the next size.
5. Make 2 Christmas gifts. Start a third Christmas gift. Blog about them! You can see these here.
6. Do any other sewing that I can accomplish this week 🙂 I worked on making shoes for my daughter.
7. Bucket popcorn, rice, and oats. This includes washing and drying the buckets first. I also bucketed sugar.
8. Praise each child each day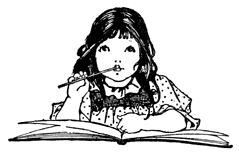 My house is cleaner, things are getting more organized, and though I've still got a lot more to do, I'm feeling good about what I've accomplished.
I'm ready to rock this week's goals, too!
1. Make 5 Christmas presents and blog about them each day
2. Continue to work on other sewing projects (the presents that take more than a day to complete)
3. Do some work in the garden
4. Continue to organize outgrown children's clothing and put it in storage. This is a constant job!
5. Organize some of the pantry. The floor is getting full again with several hundred pounds of food there and things need to be more orderly. Plus, I know everyone is anxious to see pictures!
6. Praise each child each day
7. Make 3 recipes this week and photograph them for the website. This will be a challenge with all of the sewing, but I'm going to put them on the menu and try to get them done before dark in order to photograph them. This most likely means I'll need to make them for lunches this week.
8. Add at least one new recipe to the website.
9. Participate in Money Saving Mom's challenges for organizing this week.