I planted seeds for Armenian cucumbers, red noodle beans, pumpkins, lettuce, basil and sunflowers in the garden.
I made lemonade from our lemons.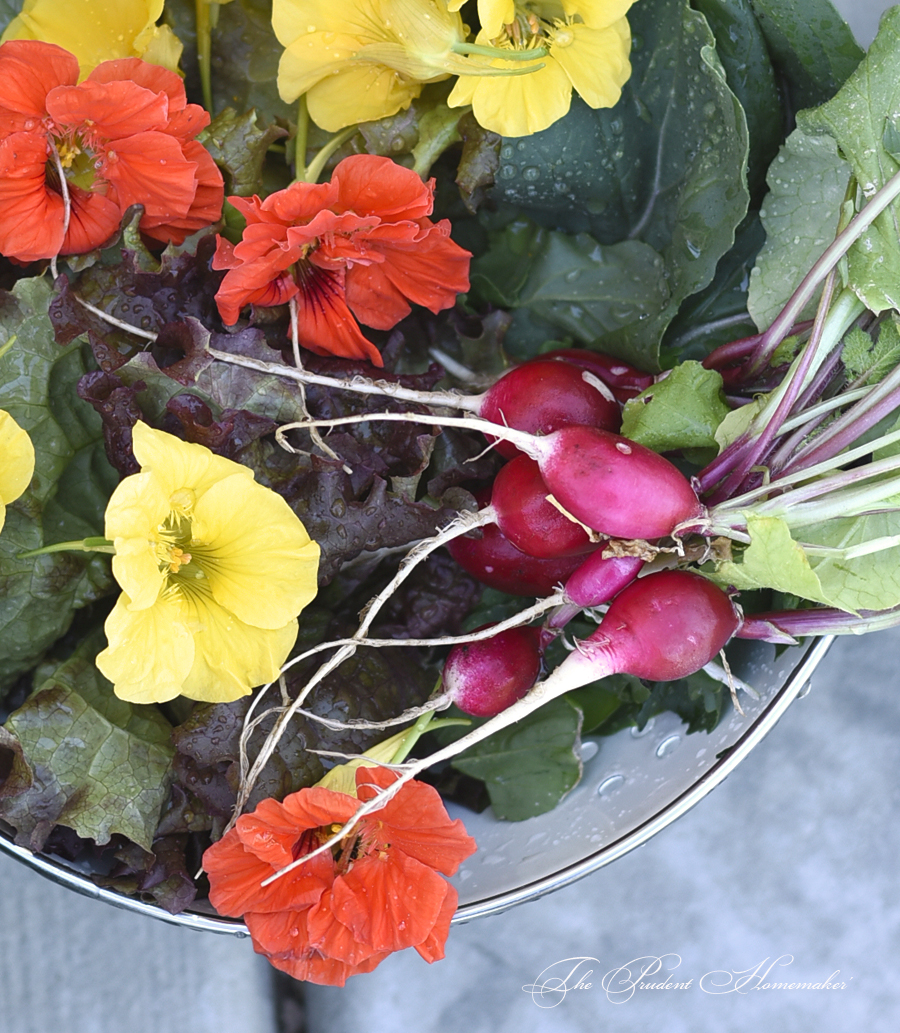 I cut arugula and picked lettuce, nasturtium flowers, and radishes from the garden.
I found eggs for $0.79 a dozen at Sam's Club (in the 5-dozen package). I bought 10 dozen.
The children played in the sprinklers several days when they came on.
I wasn't planning on buying Easter candy until next month, but the sales were good, so I did the following:
I went to Target and bought Easter rabbits this year (I was unable to get any melting chocolate at after Christmas clearance to make my own this year) at 25% off. The coupon (Target cartwheel) was a limit of 4 rabbits a day, so I needed to go twice. I also combined coupons and sales for money off jelly beans and peanut M&M's. I will still make some tiny chocolate rabbits as part of our dessert that night (I'm thinking to make either a cheesecake or a carrot cake and I will use the tiny rabbits to decorate the edges).
I went to Winco to pick up some potatoes. The former produce manager is now the butcher, and he saw my cart (with 40 pounds of potatoes, pounds of carrots, a head of cabbage and 7 cucumbers) and asked if I ever buy any meat! He then told me about some chicken legs her had marked down to $0.44 a pound. I bought several packages; we had some for dinner and I froze the rest. I am glad we have been eating down the freezer to make room for new deals.
I took in a blouse that is now too big on me along the side seams to make it smaller. I really like this blouse and am glad that I will still be able to wear it.
What did you do to save money this past week?