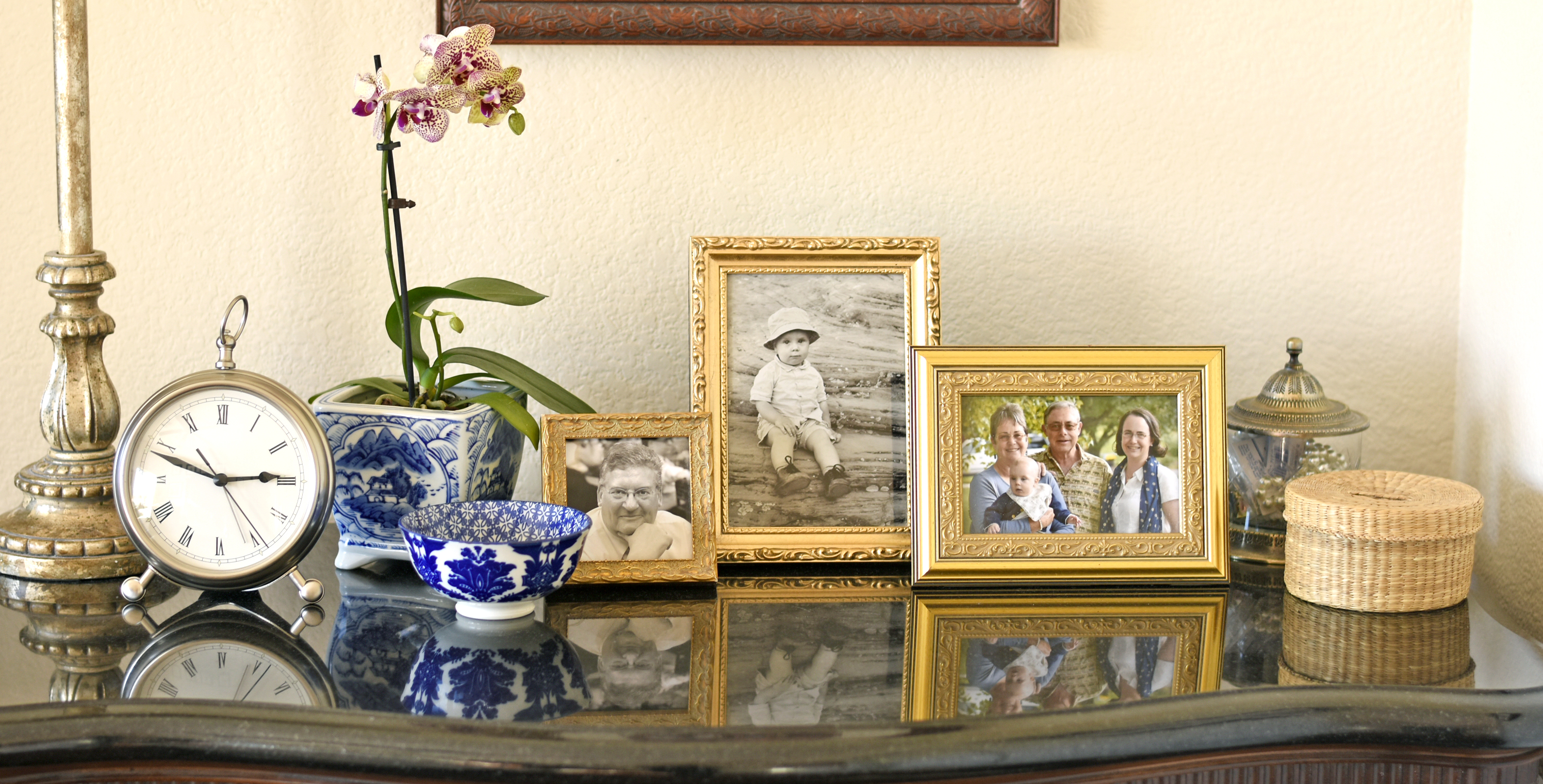 Have you ever dreamed of your ideal life?
Take a minute. What would it look like? What would you do with your time? How would you live?
Are you living that now?
Most of us would say no. We would decide that's just not how life is (sigh) and return to life as normal.
While we may not have every detail of our dream life within our grasp, there are certainly many things we can change in our day to day lives that would help us to be more challenged, more delighted, and more content with our daily lives.
I've been thinking a lot lately about what I want to accomplish this year in order to bring more joy, challenge, and contentment into my life.
Here are my goals for 2019:
Home:
I'd like to conquer the four areas of clutter that bother me the most. These are the areas that quickly become cluttered and messy. As long as they are unorganized, my house feels messy to me, even if everything else is clean. They are:
My nightstand. I can see my nightstand from the kitchen sink while I do dishes if my bedroom door is open, and anyone coming by to visit can also see it if the door is left open. It's so easy to pile things here that don't belong. I am going to aim to keep this area tidy every day.
The chair in my bedroom. This chair is the dumping ground for everyone's outgrown clothing. The pile on the chair quickly grows to include a pile under the chair, and then a pile or two next to the chair. I'll no sooner put them away than some child will come to me telling me they have more outgrown clothing. Not wanting to get the ladder out and the boxes of clothing down yet again from my closet, they'll sit until the pile becomes four piles again before they get put away. No more. I want to use my chair.
My desk. It's a desk. Is there more to say? Not only do I deal with mail, but I also have homeschool papers to deal with. I've got a trash can under the desk and two small drawers and sections on top of my desk. I'm going through it all this week and starting fresh. Into the circular file for as much as possible . . . .
The kitchen counters. This is a huge goal, but it's hard to cook when the counters aren't clean. I cook from scratch for 10 people and we go through about 20 pots and pans a day (those are washed by hand) and run the dishwasher 2 and sometimes three times a day. I wish it was just the dishes, but there always seems to be other stuff on the counters, including the children's pencils (that mysteriously belong to no one in particular), random screws that show up on the floor (from chairs falling apart? I have no idea), and other stuff that just keeps showing up every day.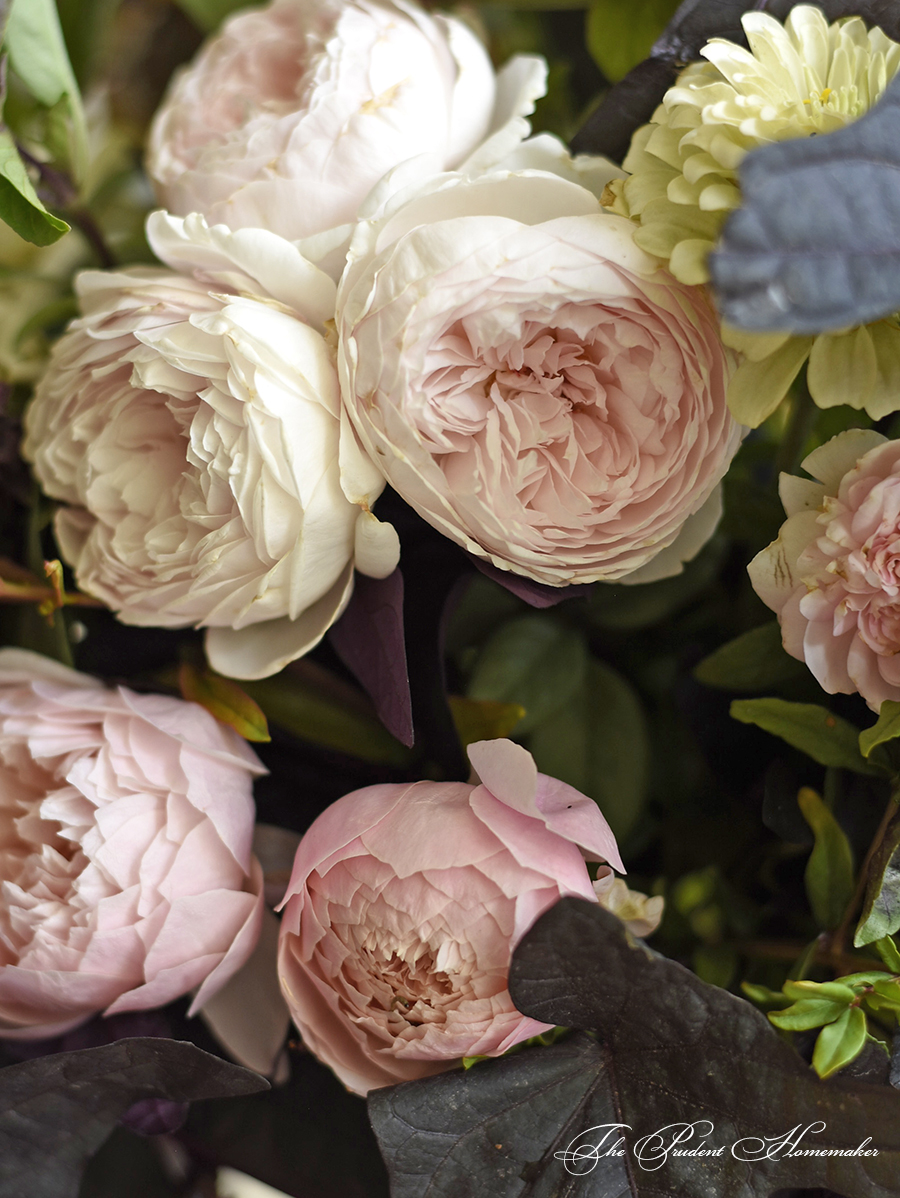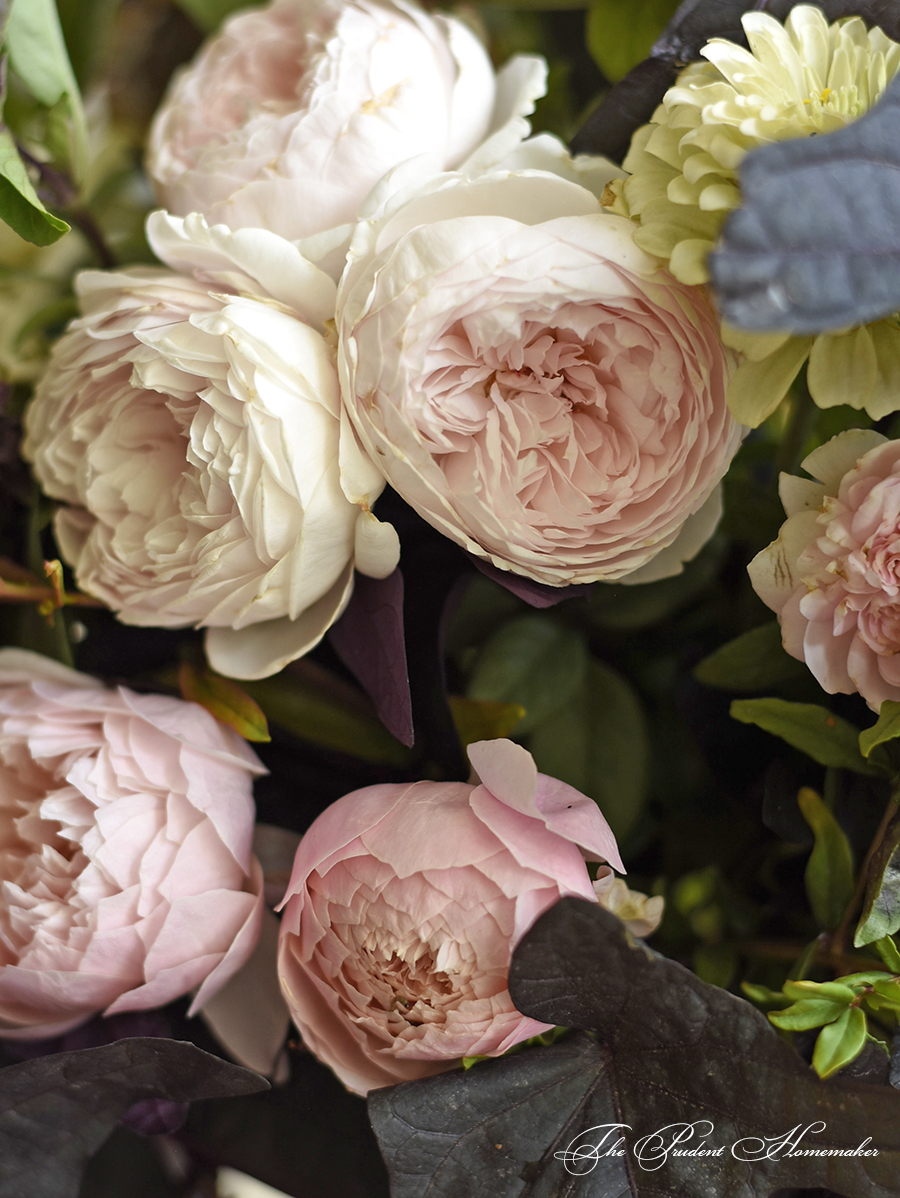 Garden:
Grow enough flowers to cut at least one if not three bouquets a week almost every week of the year starting in spring. I'd like to have an arrangement on our dining table, one on my entry table, and one on my nightstand. I took steps last year to grow more flowers but I had very low germination rates with my seeds last year. Flowers that have grown well for me in the past did not even come up, despite several sowings. I hope this year will be much better!
Continue to grow enough herbs for our needs. I ran a bit short this year of oregano and parsley and we've been doing without until the new parsley is big enough and the oregano comes back after being dormant for the winter. All of my thyme plants have died, so I'll be attempting some new ones this year.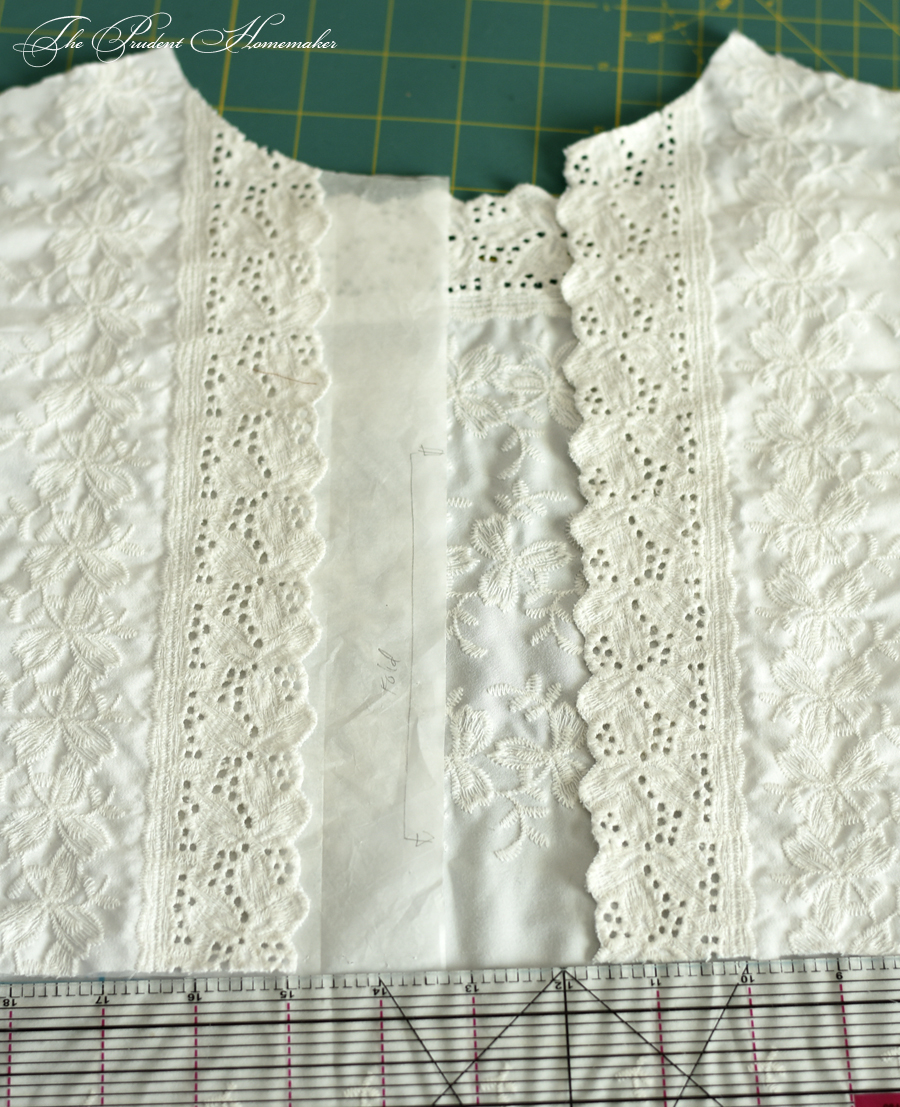 Sewing:
Last year's sewing goals were pushed aside completely. I made one dress for a daughter. I started (and shared on Instagram) a second dress that I never finished; you can see it above. I never did sew the dresses for myself that I've been planning to sew for the last few years, nor did I sew the curtains or pillow for my bedroom. I made no Christmas gifts.
I'd really like to sew all the projects that keep getting pushed aside. At a minimum this year, I would really like to make the following:
Curtains for my bedroom
A lace dress for myself
A dress for each of my girls (I have 5 daughters)
A gift for each of my boys plus my husband (5 more projects)
Personal:
I'm really striving to improve my photography this year. I'm taking online classes and practicing taking photos of other families and couples. I have several specific things I'm working to improve in my photos.
I will continue to improve my French each week. My goal is 15 minutes a week of study, broken up throughout the week. My French is much better than it was when I lived in France over 20 years ago, thanks to all of my recent study. This year, I want to improve all of my little mistakes. I can communicate just fine with French friends during video calls, but I know there are small grammatical errors that still exist in my speech. I will work to correct those as well as continue to increase my vocabulary.
In order to achieve my goals despite the many demands on my time and attention, I'm seeking to use my time more wisely. I already do several things that help me:
I keep baskets in my closet for each load of laundry: whites (underclothes and socks), lights, darks, white shirts, darks delicate, and lights delicate. (For sheets and the children's towels, I just have everyone bring those items to me on the same day for those three loads). Everyone sorts their own laundry into those baskets each day, and then I wash four to six loads a day, six days a week. I put a load in the washing machine after dinner and set it to wash in the wee hours of the morning before I am up. When I get up, I can put that load straight into the dryer and start the next load, which washes while I shower.  The children fold and hang laundry before breakfast while I do chores in the kitchen.
I read while doing other things. I read in the bathroom. I listen to scriptures on my phone while getting ready in the morning. I read online and on my phone while nursing and holding the baby while he sleeps (he is a very light sleeper and we have spent a lot of time holding him to get him to sleep).
I limit the number of trips I take to the store and time I spend running errands. Being home and not in the car as often gives me more time at home. Checking out e-books online from the library gives me plenty to read and I don't have to go get them. Keeping a well-stocked pantry means I don't have to run to the store for lots of little things.
When I do go to the store, I seek to combine trips. Most of my shopping is within one and a half miles from home. Still, I will go to multiple stores while I am out to save time and gas. Whenever possible, I time my trips to the store to be early in the morning or after the children have gone to bed so that the stores will be less occupied, so I won't have to spend 20 minutes in line at each store.
I'm looking for the small amounts of wasted time here and there throughout the day that keeps me from achieving my goals. I plan to read the news less often, as that is one area that takes more time from my day than I would like.
Instead, I spent a lot of time holding the baby, hugging and holding my toddler, changing many, many diapers, and helping my older children with their schoolwork and listening to them.
What are your goals for 2019?
 Disclosure: As an Amazon affiliate, I earn from qualifying purchases made through my links. This means that I earn a small percentage from any items you place in your cart and purchase within 24 hours after going to Amazon from one of my links (i.e., it doesn't have to be an item I have linked here).