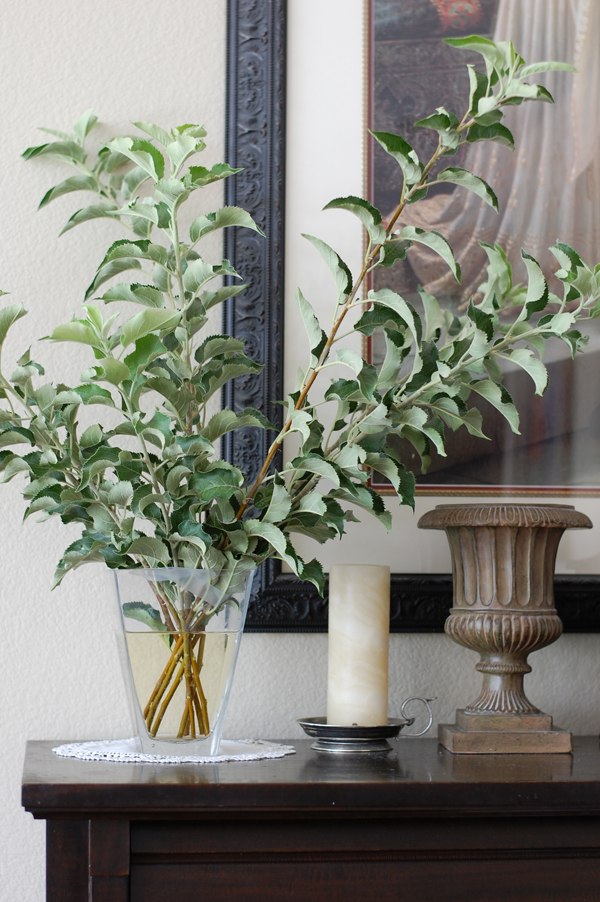 Monday is Labor Day, a holiday in the U.S. I've written a list of cleaning and organizational goals for the family to work on that day, including cleaning out the refrigerator, washing windows, cleaning the kitchen, scrubbing bathtubs, scrubbing the kitchen floor by hand, and cleaning bedrooms.
Liberty's birthday is this week, and I need to make her gifts. I had hoped to start last week, but no such luck, so I'll have to work quickly.
The weather forecast has changed again (of course!) and above 106ºF temperatures are, unfortunately, expected again this week. I'll try to get at least an hour's worth of work done in the garden, even if it is bits and pieces snatched here and there in the cooler morning hours.
Sewing/Gifts:
1. Sew a pair of pajama pants for Liberty
2. Make necklace for Liberty
3. Sew reinforcements into a tarp. Afterwards, sew loops onto the tarp to make it possible to tie it down
Garden:
1. Do at least an hour of trimming/weeding
2. Pick apples
3. Cut flowers/branches for the house
4. Finish gathering lettuce seeds
Cooking/Preserving:
1. Slice and dry pears and apples
2. Crumble dried herbs and put them into jars
3. Make chocolate frogs as a gift for Liberty
4. Make cupcakes for Liberty's birthday
Errands/Shopping:
1. Trip to library to pick up requested schoolbooks for Winter
2. Trip to Sam's Club
3. Trip to Post Office to finally mail baby gifts
Personal Goals:
1. Read at least 1 chapter a day of The Book of Mormon in French
2. Complete at least one section of French on Duolingo each day
3. Go walking 4 mornings
4. Ride my bike one morning
5. Exercise using my 15 minute exercise video at least two days this week
Preparation Goals (in addition the the tarp sewing above):
1. Go through two 72-hour kits with my husband and update them
2. Bucket powdered milk and other items
3. Make a new list of amounts needed to update our food storage using this list
4. Take pictures of items we are going to list for sale (the money will be used to purchase preparedness items)
Blog Goals:
I have several blog posts going up this week, including one on 72-hour kits and one on fall gardening. Check back for these!