This post contains an affiliate link.
I harvested parsley, rosemary, a bay leaf, garlic chives, spinach, Meyer lemons, and lettuce from the garden.
I gave two daughters each a haircut.
I unsubscribed from several promotional email lists. I don't have any plans to buy anything from these companies any time soon, and deleting the constant emails (one sent three a week!) takes time that I could be using to do something productive.
I studied French using free online sources.
We had a simple and frugal Peppa Pig birthday party for my youngest daughter at home. I made a cupcake cake for her.
Saturday was the day for the semi-annual community garage sale for several communities in my area. I went with my list, looking for items we need and want. There were fewer sales than usual this year, but I still managed to find a few items on my list, including a dress for me ($3), some white onesies for the new baby ($0.25 each), some shorts and pants for my youngest son (7 for $5, plus she threw in a brand-new undershirt and some random diapers and pull-ups in his size), a basket that I'll use for organizing in a closet ($2), two shirts and two pairs of jeans for a daughter ($0.50 each), a lade for my eldest's college box ($0.50), a hand-chopper for the kitchen ($1), 6 ice-cube trays ($1), a skirt for my eldest ($2; I'm saving it to give her as a birthday gift), and some wooden cooking toys ($2) that I used as a gift for my daughter's birthday).
I also found this vintage loveliness for $6.50; The lacquered tray was $0.50, and the other items were $1 each: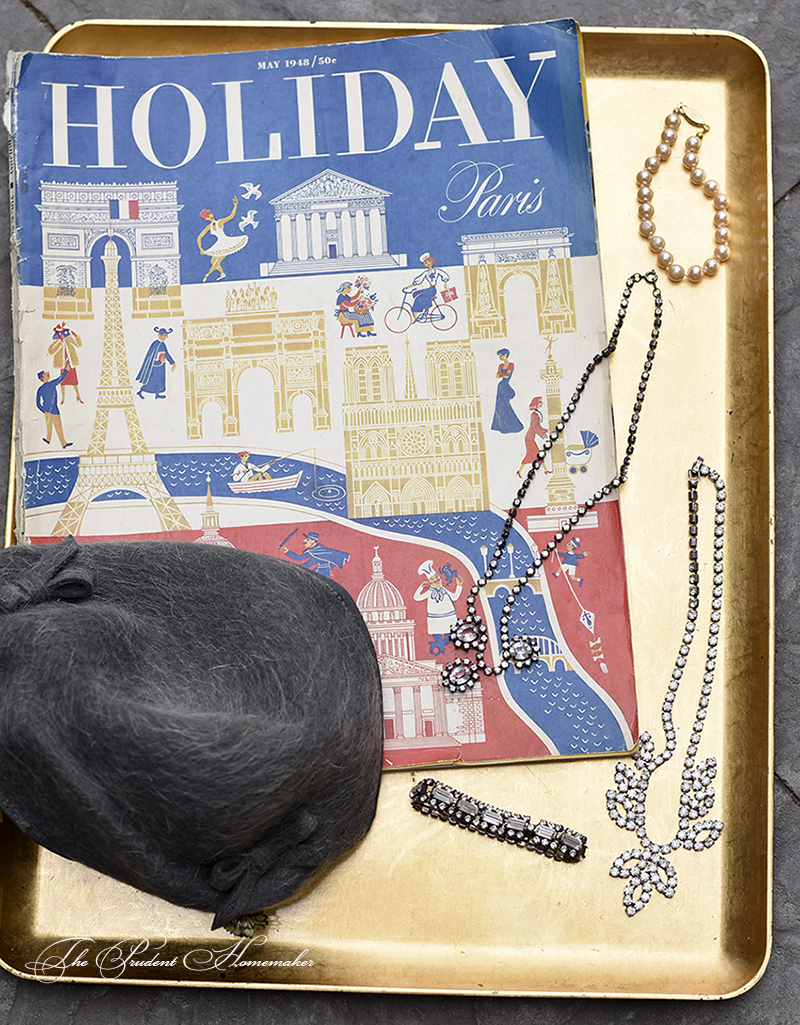 The weather was extremely windy last week, but the strong winds brought some cooler temperatures. We had the windows open as often as possible to keep the house cool.
Our neighbor must have been cleaning out her freezer; she brought over several random items from her freezer and gave them to us, which we will definitely enjoy.
I watched an episode of "Call the Midwife" for free on Pbs.org.
My husband and I had a date night at home playing a game of Sequence I purchased at a garage sale last year for $2 (we had worn our old one out).
What did you do to save money last week?