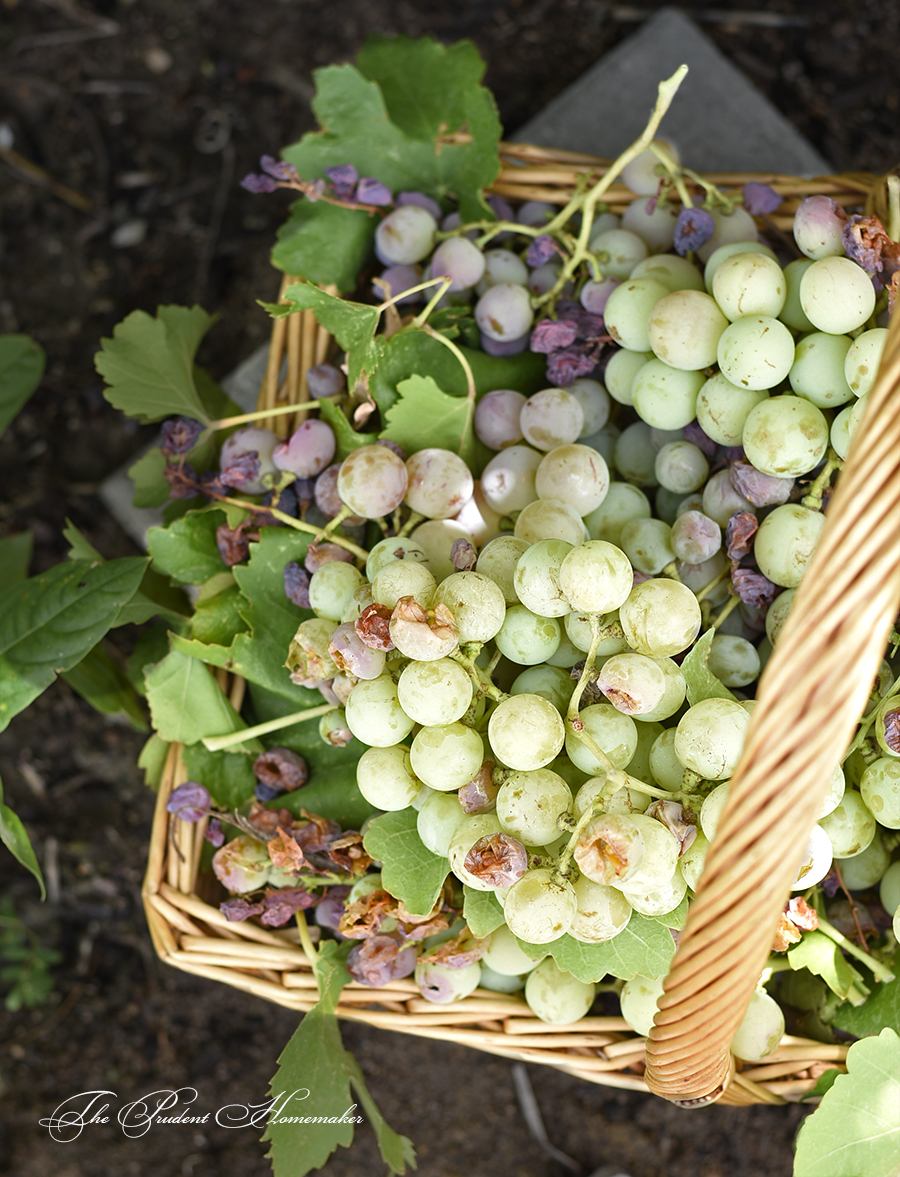 I collected eggs from my friend's chickens and picked cucumbers, a few green beans, and tomatoes from her garden.
I canned a batch of dill pickles from the cucumbers.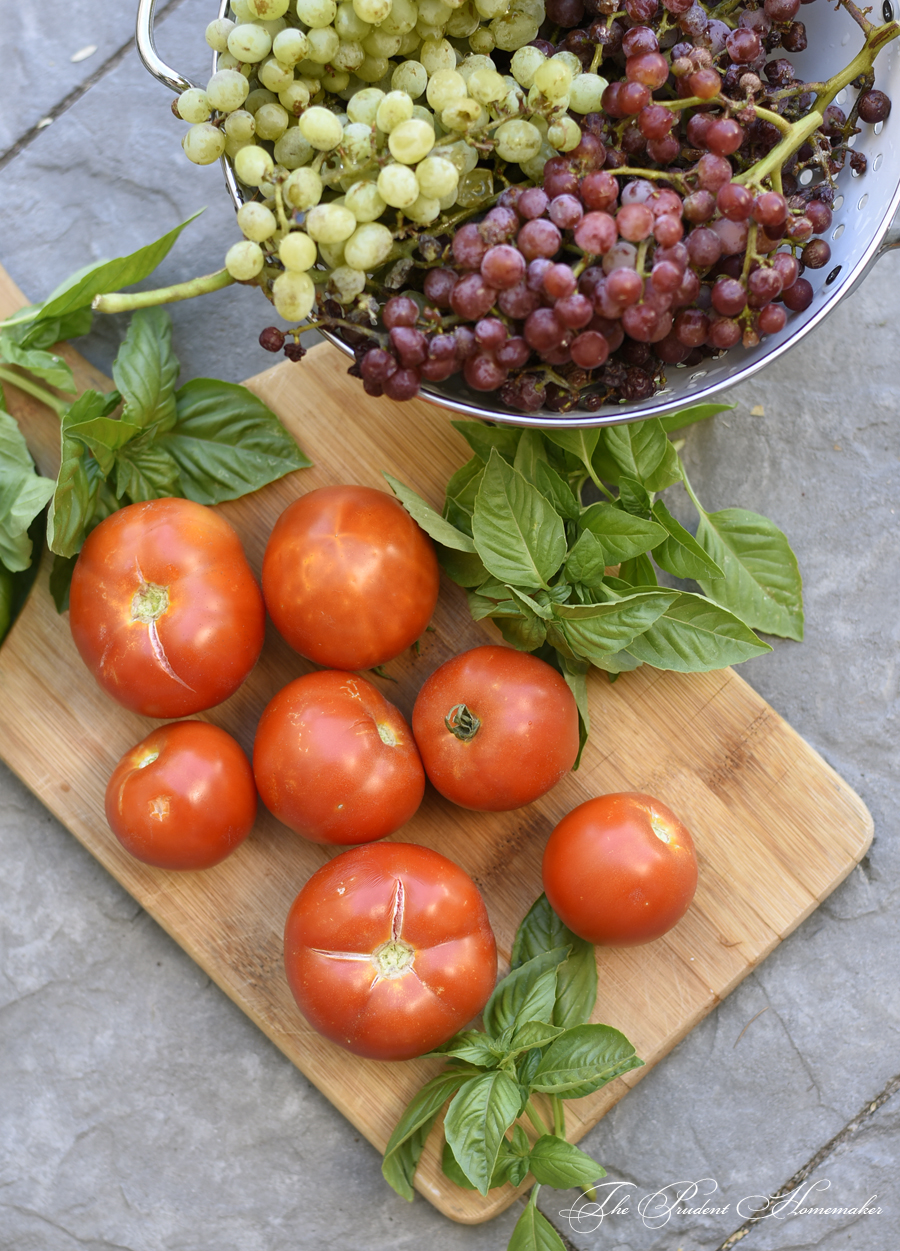 I harvested grapes, tomatoes, oregano, basil, and figs from my garden.
In the garden, I sowed seeds for red noodle beans, red zinnias, white zinnias, Genovese basil, Thai basil, Dark Siam basil, carrots, Chinese lanterns (hoping that this time they grow!), and parsley. It's much later than I normally sow seeds in the garden for these things, but many of my seeds did not come up earlier, or came up only to be eaten by bugs, so I am trying again.
While weeding, I found a few carrots that had grown in one spot from seed dropping from carrots in my garden. I carefully dug them and replanted them where they could grow larger.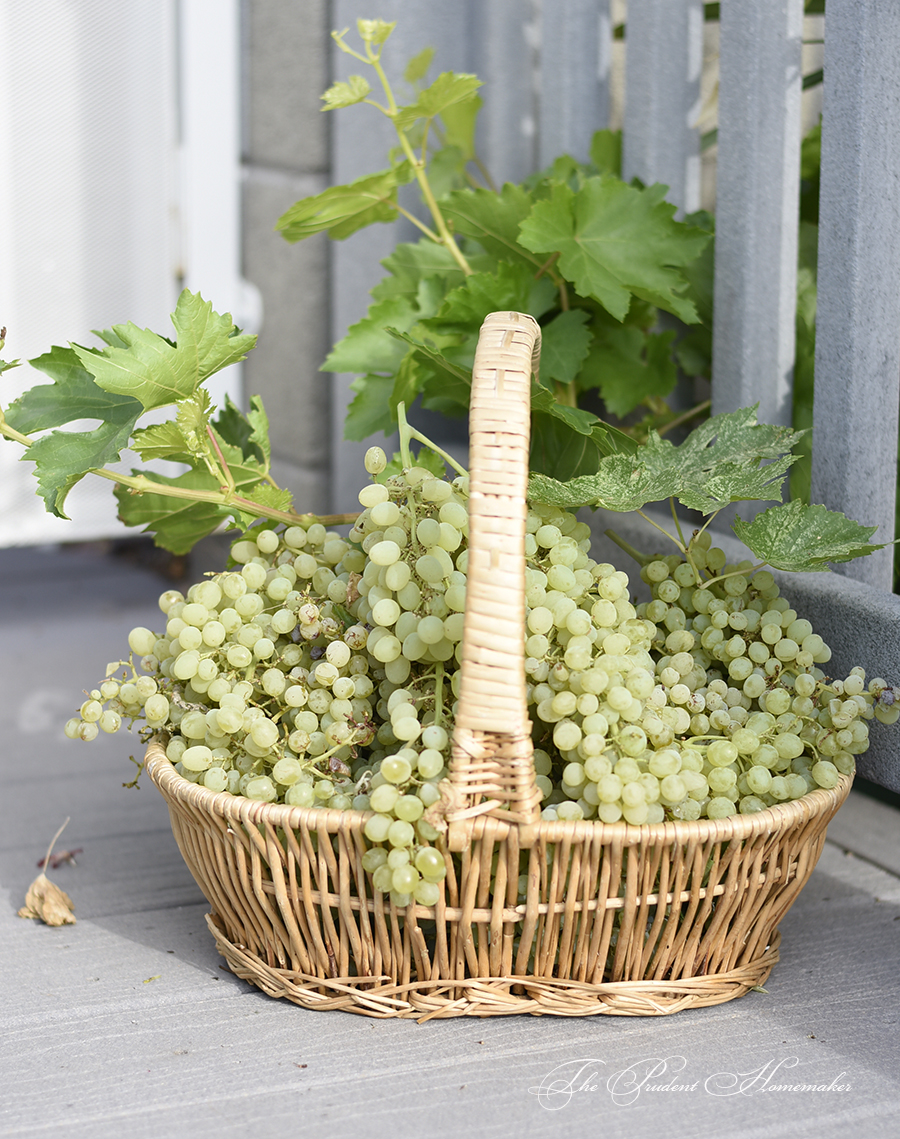 I took cuttings from two sweet potato vines to root in water to make new plants. These are a decorative vine; they do not make sweet potatoes. I took short cuttings from the tips of the plants (about 4-5 inches long) and took off the bottom leaves. Where the leaves were, the plants began to root in water after 4 days. Later in the week, I took additional cuttings from the other type of sweet potato vine to root as well. I plan to transplant these to pots in my white garden. These are an annual that does better in more mild and humid climates than here (I saw them growing quite large and beautiful in the sun in Missouri a couple of years ago) but here they need a bit of protection from the sun to keep the leaves from burning to a crisp.
We had a very humid week. This is "monsoon season" here, but I think it would be more appropriately named, "cloudy season" as there is not much rain. We got a tiny bit of rain on Monday night, but it was enough that I was able to leave the drip irrigation and sprinklers off on Tuesday. The clouds bring lots of humidity, and they brought the temperature down below 100° for several days. I took advantage of the cloudy, cooler (only 96°F/35°C and humid!) days and worked in the garden doing lots of weeding. I put an ice cream bucket under the drip from the air conditioning; when it is humid like it has been this past week, I can collect several gallons of water from it each day, which I used to water pots on my patio along with water I collected in a bucket while waiting for the shower to warm.
I purchased some dahlia tubers online on 50% off clearance with free shipping.
I purchased some children's clothes online that were on sale and clearance that were not much more than local thrift-store prices.
I gave my two older sons a haircut. My husband and I cut his hair.
I went to purchase chicken on sale earlier this week and the store was out of it, so I got a raincheck.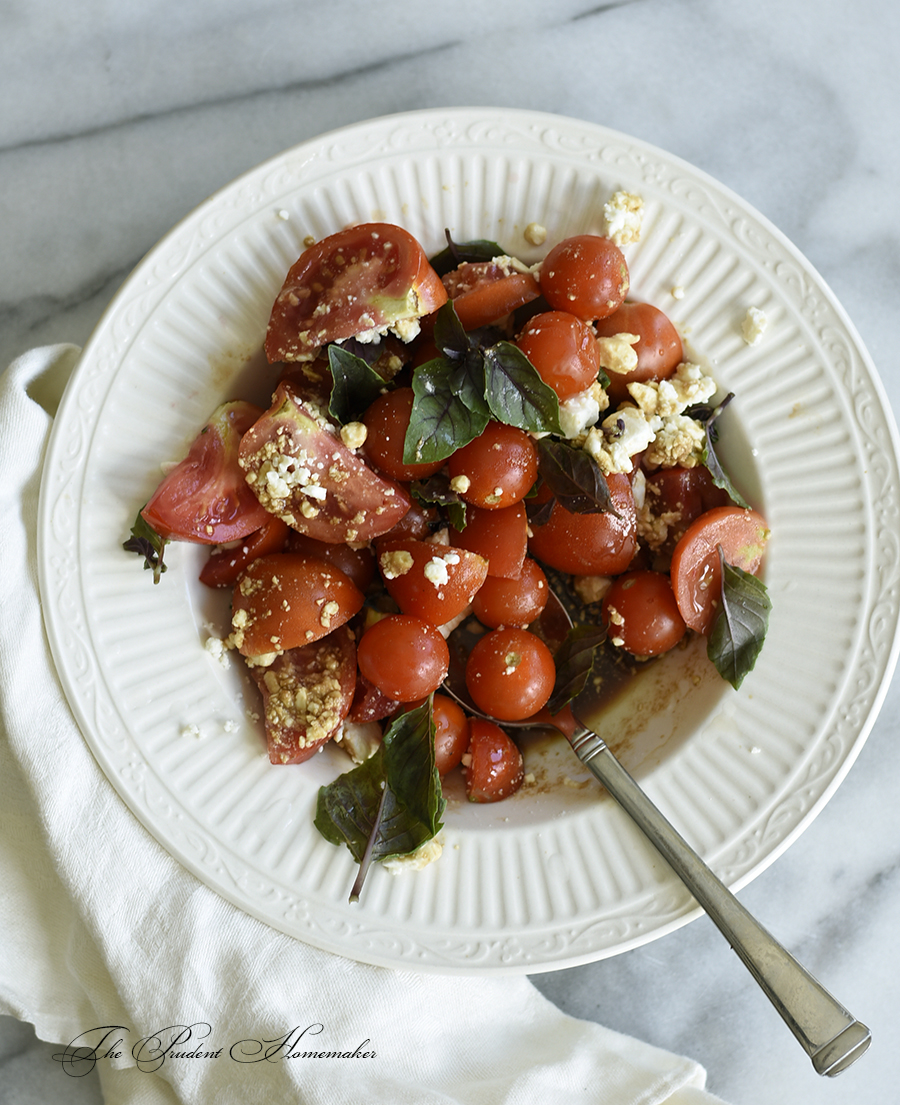 What did you do to save money this past week?