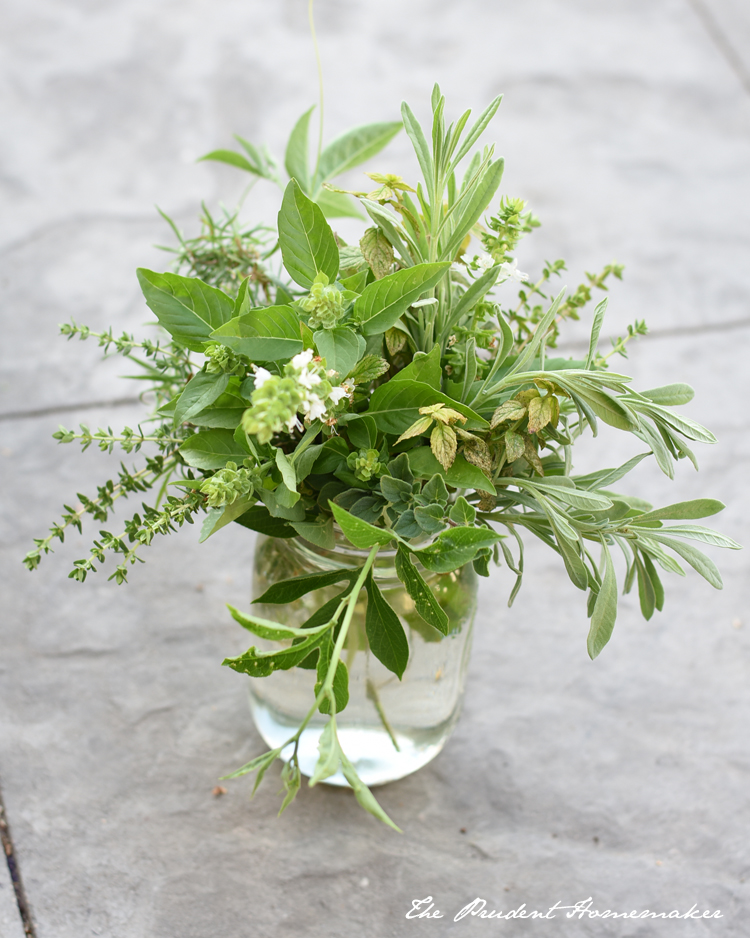 I canned sweet pickle relish using part of an Armenian cucumber from the garden. They are so large that I can easily cut six to eight cups of cucumber from each cucumber!
I mended a quilt, a pair of pants, and a cardigan.
We celebrated a very simple birthday for my new teenager! (Now I have four teenagers!) She wanted ice cream for her birthday (no cake) which we bought on sale for $3.99 a gallon. She chose her favorite meals for breakfast and dinner, and her grandparents took her out to lunch. Her gifts were simple: a necklace that she had chosen on Amazon, two like-new books from the thrift store ($0.50 each) and some pajamas that I ordered on sale. I hung up a fabric banner that I had made years ago for one of her past birthdays as a decoration.
I had a bit of fun arranging my new refrigerator and thinking about what we really need in the kitchen fridge and what door items could go in the smaller garage refrigerator. There is less door space on the new refrigerator, so I decided to move infrequently used items like Worchestershire sauce to the outside refrigerator. Having things be more practical should lead to less food waste and less frustration.
I had been eating down the fridge and freezers earlier, giving me enough room in my new freezer section to purchase some meat at rock-bottom prices. This past week, I stocked up on whole chickens for $0.59 a pound and boneless pork roast for $0.99 a pound. I cooked part of a pork roast in my solar oven (enough for four meals) and froze the rest. All of the chicken I put in the freezer. I am able to purchase more meat for our table by stocking up only when prices are incredibly low.
I did a ton of batch cooking for this upcoming week. It's going to be a busy week and I'm grateful to have made so much food for the week.
I bought my second eldest son some new shirts on sale (one was on clearance). In the store, I found several shirts that I thought he would like. I was delighted when he showed me the ones he liked–and they were the exact ones I had thought he would like! I bought him some of them and will wait for a better sale on the other ones he liked and gift those to him for Christmas.
I read several three novels by Pam Jenoff as e-books from the library: The Things We Cherished, The Last Summer at Chelsea Beach, and Almost Home.
What did you do to save money this past week?
Disclosure: As an Amazon affiliate, I earn from qualifying purchases made through my links. This means that I earn a small percentage from any items you place in your cart and purchase within 24 hours after going to Amazon from one of my links (i.e., it doesn't have to be an item I have linked here). If you're going to be making a purchase from Amazon, I thank you for using my links to support this site!