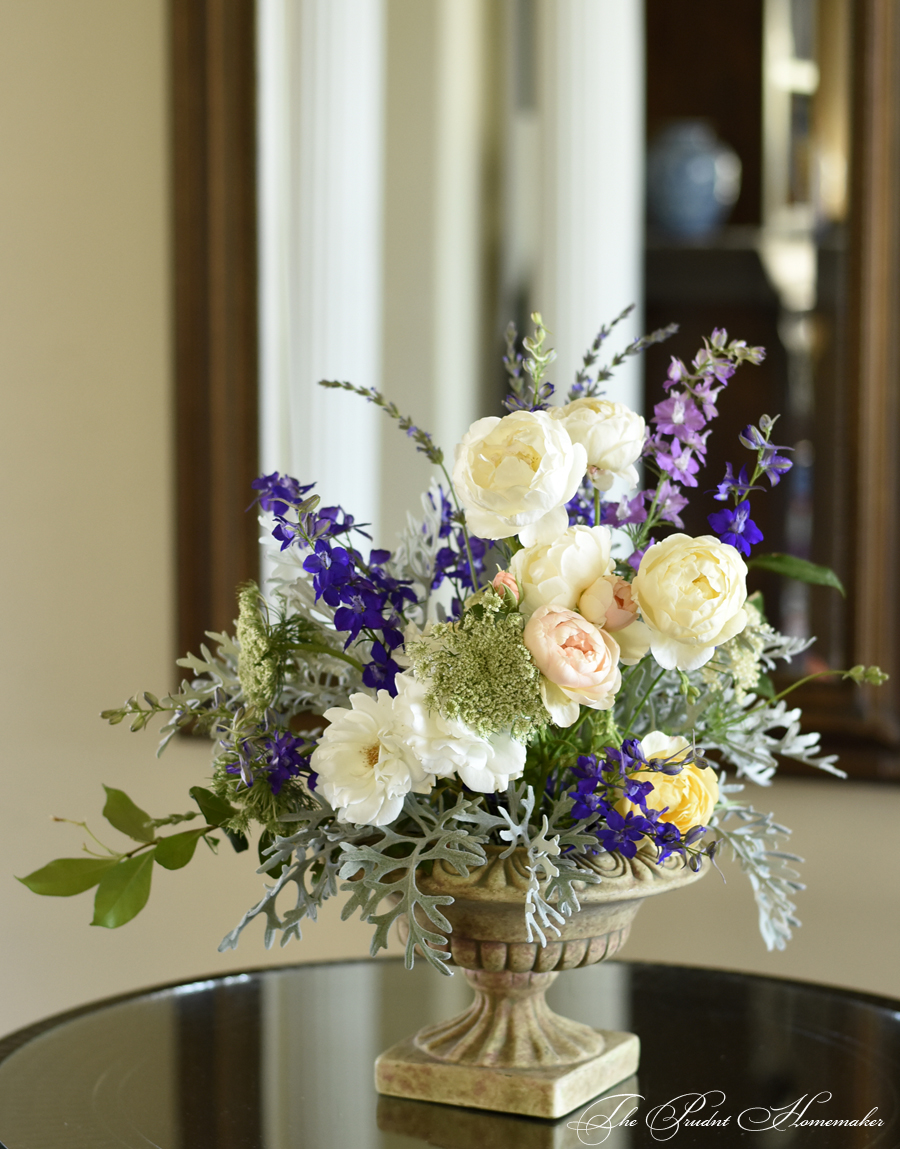 I cut flowers from the garden for the entry table. I put them in a $2 urn that I bought a couple of weeks ago at a garage sale (the mirror is the $20 mirror I bought at a garage sale the first Saturday in April; my dad recently hung it for me on a hanging bar, which will keep it sturdy, close the wall, and unlikely to be knocked off by passing children).
I shortened the shirt sleeves on another one of the shirts that my husband was given.
I hemmed the dress I bought for myself a few months ago on extremely deep clearance (79% off!) and wore it to the symphony on a date with my husband (the performance for which I bought discounted tickets recently). My husband wore his "new" $0.50 tie that I bought at a yard sale. I shared a photo of the two of us over on Instagram.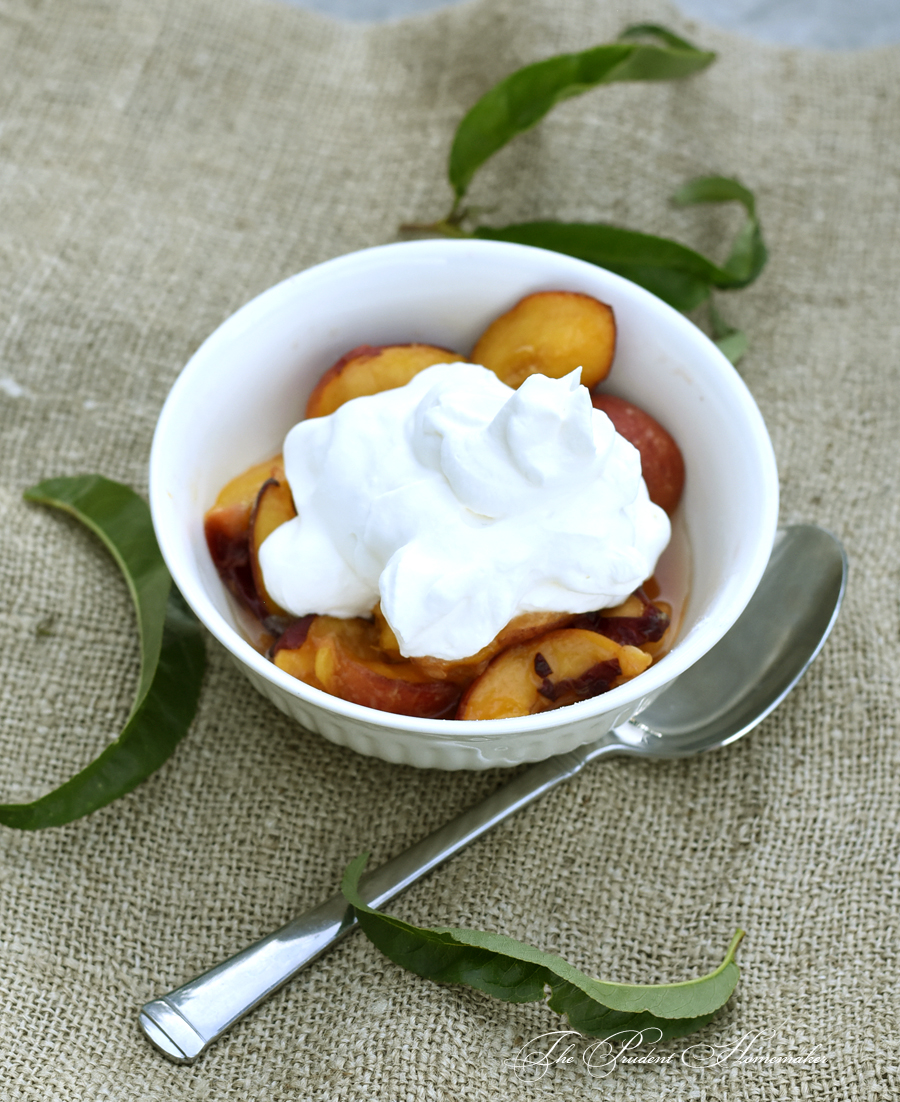 I sliced and froze peaches from the garden.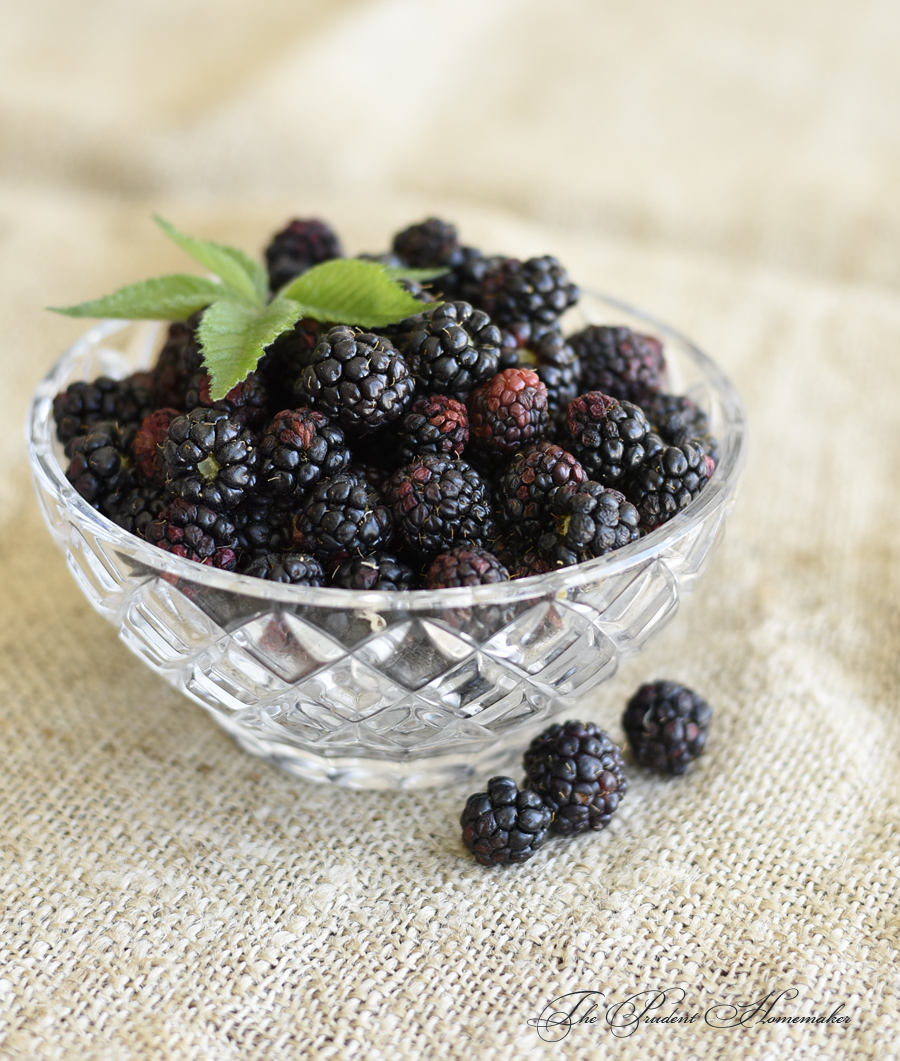 We picked peaches, apricots, lettuce, a few cherry tomatoes, alpine strawberries and blackberries from the garden. The blackberries are ripening a few weeks later than usual and they are burning before ripening (as you can see from the red burnt tips). The heat makes them very tiny (about 1/4 the size of blackberries from the store). I covered the bushes with old sheets (pinned on with closepins) to keep the berries from burning completely so that I don't lose the harvest.
I collected warm-up water from the shower and used it to water potted plants in the garden.
I turned a garage sale necklace that my mom had bought and given Winter (and that Winter didn't want but knew that I would use) into a pair of earrings just like ones I was wanting to purchase.
I used several 20% off coupons to purchase gifts for two weddings. Both couples were registered at Bed, Bath, and Beyond, which allows one store coupon per item, and accepts expired store coupons. The store has a free gift wrap station, with boxes, tissues, and paper, so I used these to wrap the gifts.
What did you do to save money this past week?