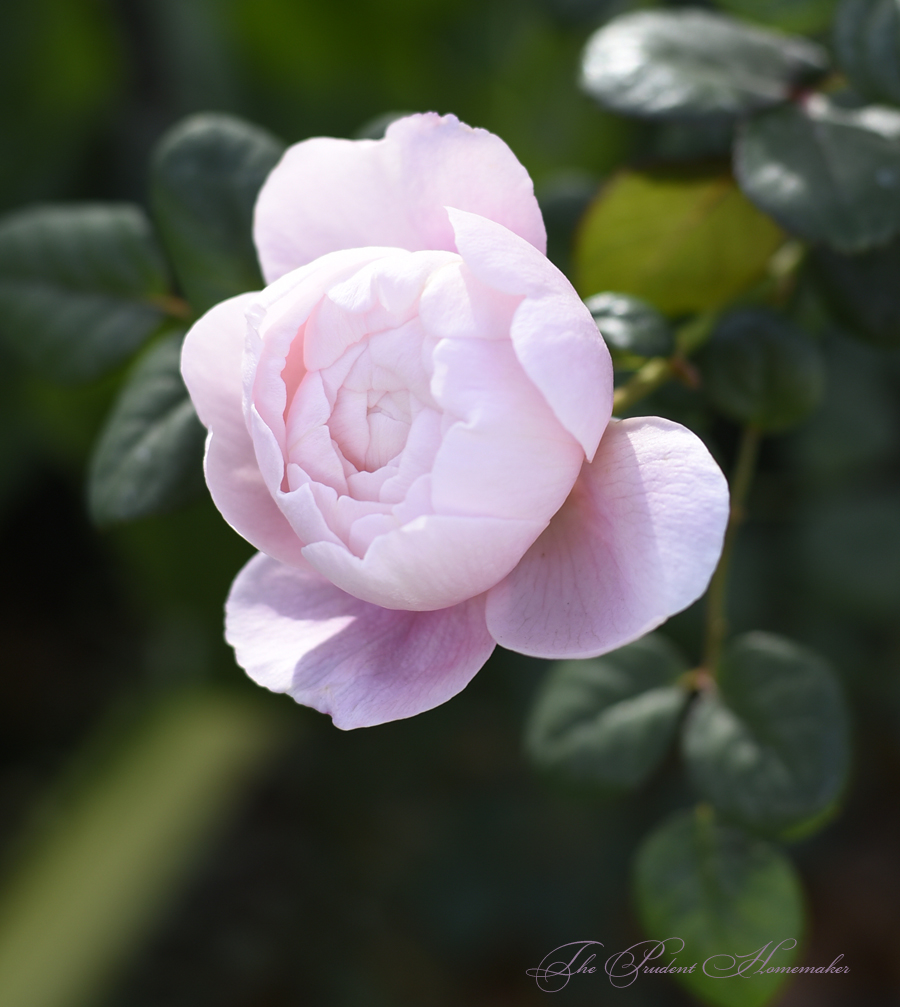 Queen of Sweden rose
January is one of the busiest months in my garden. Our winter is short and very spring-like (our first frost came December 18th and the last official frost date is February 15th) and there is much to do in January. I'll spend a great number of afternoons and every Saturday physically working outside in the winter sunshine: pruning trees, roses, and grape vines, and shoveling dirt.
Garden Goals:
1. Prune all dormant fruit trees
2. Prune grape vines
3. Prune roses. Strip any remaining rose leaves to force rose bushes into a short dormant period.
4. Spray dormant oil (I use Neem oil, an organic spray) on trees, grape vines, roses, and hedges to kill overwintering insects and powdery mildew
5. Plant spinach seeds in the garden
6. Plant radish seeds in the garden
7. Plant lettuce seeds in the garden
8. Fertilize asparagus (with blood meal)
9. Spread new soil in the garden in areas that need it
10. Cloche seedlings in the garden with canning jars to help them to grow faster
11. Plant daffodil bulbs
Organization and Cleaning Goals:
1. Donate unused items to the thrift store
2. Make a weekly housekeeping plan (i.e. pick which room to do each day type of plan)
3. Clean refrigerator
4. Clean vacuum
Sewing Goals:
1. Mend 10 items
2. Sew sheer curtains for a bedroom
3. Finish sewing new hot pads
4. Embroider cotton webbing with children's names and sew to new bath towels
Personal Goals:
1. Lose 2 pounds
2. Take more photos
3. Watch some videos online on things I want and need to learn
What are your goals for this month?