I enjoyed plenty of fresh air this week as I worked in the garden, planting the bulbs that I ordered back in June that have been prechilling in my refrigerator since October.
I trimmed some bushes and used some of the clipped pieces to (hopefully!) start some new bushes by pulling off the bottom leaves and sticking them in the ground. I've rooted new plants in the past by doing this. (It takes 4-5 years to have a full-sized plant this way).
I decided to make some changes to part of the white garden. In the winter the garden is in full shade (for months) and in summer the hot sun has been burning plants to a crisp. My original plan for that part of the garden is not working well as the plants I put there are dying in our intense summer sun and 110º+ temperatures. I went to the nursery and bought some new plants for the garden on sale–some annuals that will last for 5 months and a few bushes on sale. I still need several more bushes for this area, but they did not have enough in stock. I'll watch for when they have more and purchase them on sale. In the next few months, the nursery usually mails out several $10 off coupons, so I'll combine those with sales to purchase the remaining bushes as they become available.
I went through Ebates to get cash back on a purchase I made through Overstock. I signed up for Overstock's email to get a 10% coupon to use on my purchase. When I checked my email, they sent a 12% coupon! I used that to make my purchase and I will get 2% cash back through Ebates.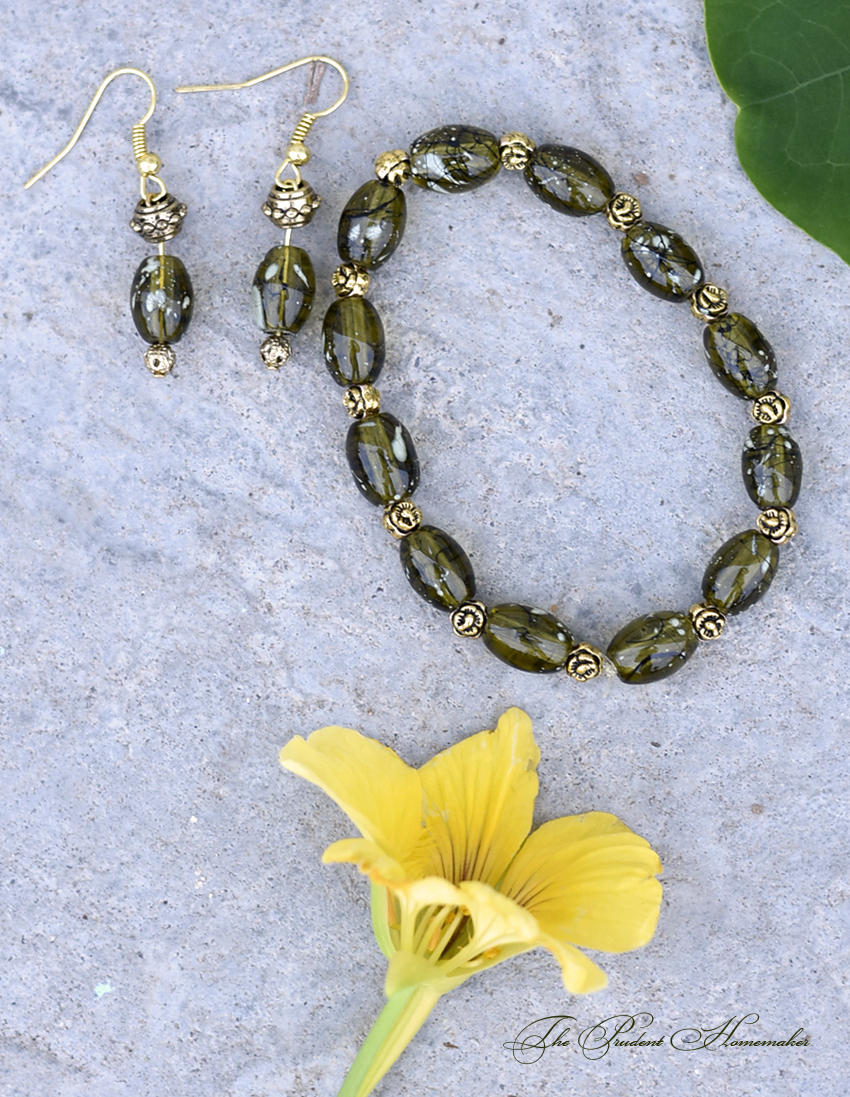 I made myself a new pair of earrings using some inexpensive findings I had and some beads I bought years ago at a garage sale. These match the bracelet I made for myself in September.
I cut iceberg roses from the garden for the house. I've left a few buds on to finish opening to cut next week when I started pruning the roses back this week.
I cooked a turkey which we enjoyed for several meals.
We're having a simple celebration at home this evening, playing a card game while the children are asleep.
What did you do to save money for the last week of 2016?