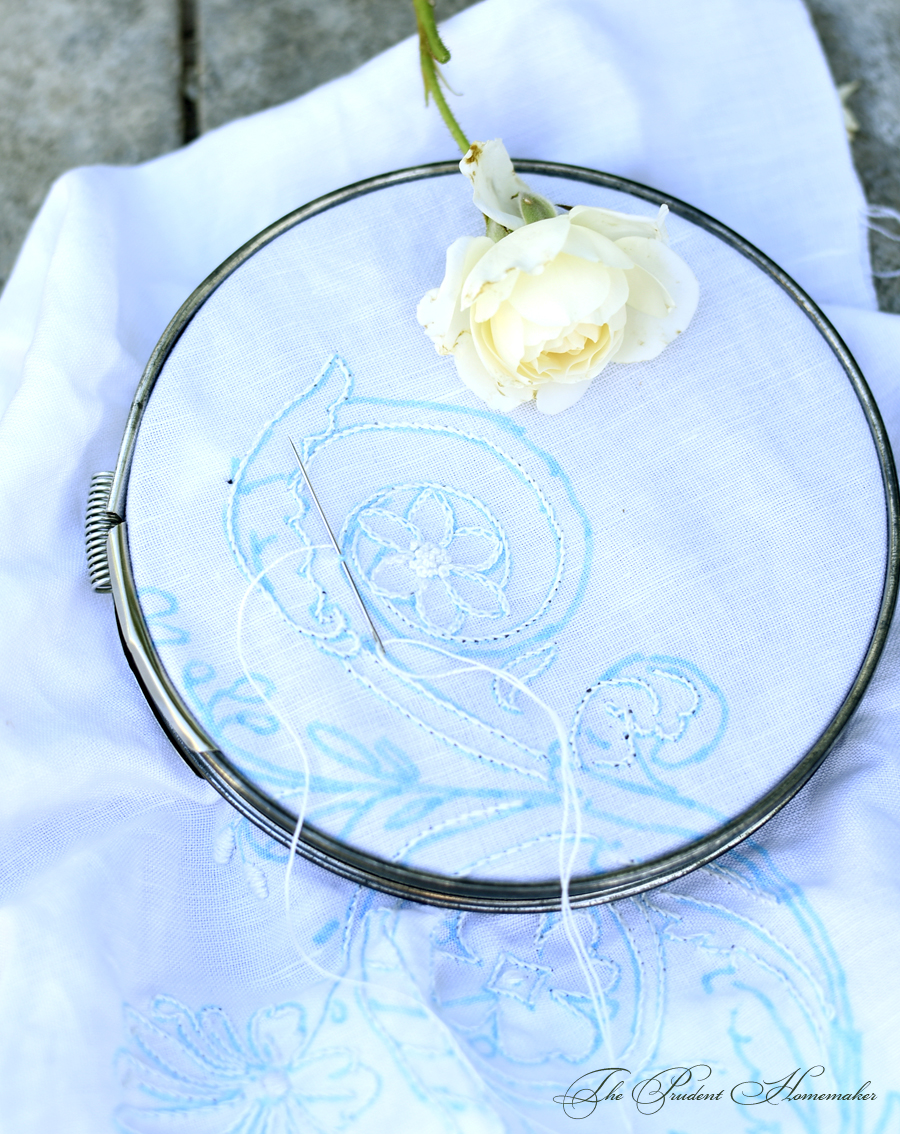 It's been a busy year–so busy, in fact, that a lot of my goals have been put on the back burner while I work to keep up with my regular everyday chores (you can see my daily schedule here). I'll be picking and processing fruit from the garden this month, organizing, and sewing every chance I get. As the heat sets in, I try to do my gardening in the early morning hours before breakfast (and in the late evenings after dinner) and do my sewing, organizing, and food processing in the afternoons when it's over 100º. We'll continue to homeschool throughout this month.
Garden:
1. Weed and tidy garden
2. Pick blackberries as they ripen
3. Pick figs as they ripen
4. Pick apples as they ripen
5. Cut flowers for arrangements indoors
6. Plant seeds for more flowers and food
7. Fix a few water lines
8. Trim hedges
9. Stake trees and tomato cages to strengthen them against the wind
10. Plant the last of the bushes in the front walk
Sewing:
1. Continue to embroider the piece I'm currently working on (pictured above)
2. Finish two dresses I started last year
3. Finish hot pads
Food preservation:
1. Freeze blackberries and figs
2. Make and can applesauce if we don't eat all of the apples fresh
3. Can fig jam
Organization:
1. Go through more outgrown clothing and donate it to the thrift store
2. Go through a box of papers
3. Organize garden seeds
What are your goals for this month?