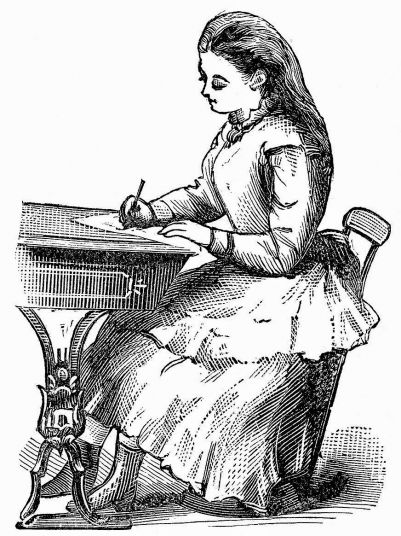 We're starting school again this week, so it should be quite busy. I want to keep on top of lessons and reading books, and I definitely want to do more science experiments and art projects this school year. I'll have 6 children doing schoolwork now, in 6 different grades, which will definitely take a lot of time and effort!
Some of these goals are things I didn't get done last week; hopefully they'll be finished this week! I'm actually sick right now, so I may be taking it easy while I work on recovering. If I feel better, I'll work on getting all of these done. Otherwise, schoolwork and cooking might be all I get done this week.
Organization:
1. Keep on top of all schoolwork, including assigning and correcting
2. Find my camera battery charger. I've never mislaid this before, but it has been missing for a while and I cannot take pictures until it is found.  We found it!
3. Go through all library and living room books and reorganize them yet again. I did this earlier this month, but we are hoping to have some more bookshelves arrive at the end of the week, so I no longer have to have double stacked books.
(On a side note, last week I moved all of my library pins from a private house board to a separate, public library board on Pinterest, which you can see here.)
Cooking:

I'm sure I'll cook a lot more than this, but this is what I have planned so far:
1. Roast turkey
2. Bake ham
3. Slice ham and turkey for sandwiches
4. Bake rosemary olive oil bread
5. Make tomato basil soup
Decorating:
1. Bring a few objects into the library from other parts of the house
2. Cut flowers and branches from the garden
3. Hang 2 pictures in boys' room
4. Iron pillow cover and put it back in Cyrus' room (I washed it a couple of weeks ago)
5. Have my mom print transfer for pillow for Ezrom's room
6. Move (rehang) a couple of pictures into different spots in the library
Sewing:
1. Sew pillow and cover for Ezrom's room
2. Sew buttonholes and buttons on 3 items
3. Finish hemming my husband's shirt sleeves
Gardening:
We are having cooler than usual weather this month; normally these are temperatures that I see in September. I am going to try starting a few fall seeds in the garden to see if they germinate. The hardest part is keeping them damp long enough to germinate when it is this hot still.
1. Spread some manure in the garden (I have just a little bit to use)
2. Plant a few fall seeds in a small area
3. Cut more basil and hang it to dry