A year ago in April, I was so excited to finally landscape the front yard. We were in the planning stages then. I was particularly anxious, because it looked like this:
A year later, it looks like this:
The amazing thing is, the changes I made resulted in a lusher garden–that uses less water. The entire garden is watered with drip irrigation. My water bill in April was 1/3 of what it was the year before.
I've been saving water from indoors from the shower and from rinsing produce. I've been able to measure how much that saves, and it is a very small percentage of my bill (though still worth it, I feel). Most of the change, however, has come as a result of re-landscaping the front yard.
As a bonus, some of the water used in the front comes back to me in food, as well as flowers. In the photo above, you can see the red lettuces growing up the walkway next to parsley. In the summer the lettuces will be replaced with basil.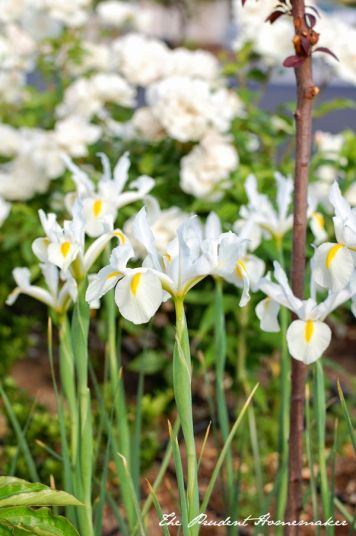 White Wedgewood Iris
April is the month where most of the bulbs that I planted are blooming.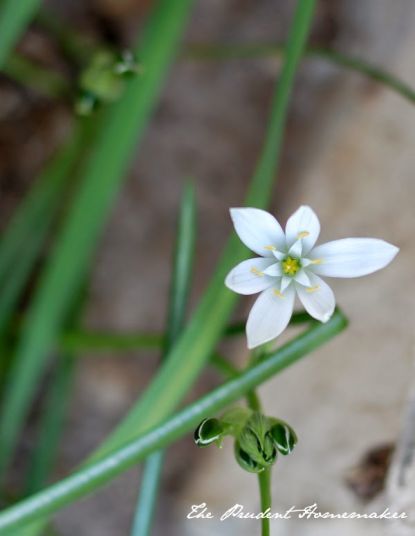 Star of Bethlehem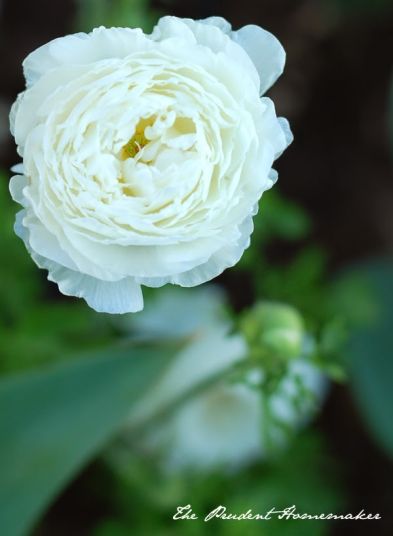 Ranunculus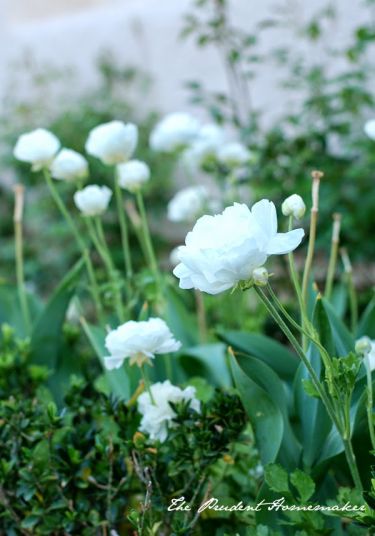 Ranunculus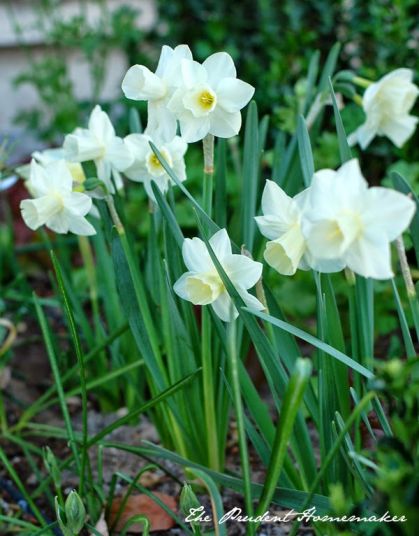 Daffodils
Here is the view from across the street.
I added this delphinium plant from the nursery. It has gone to seed now and I am collecting seeds from it this week.
My neighbor remarked to me recently that it doesn't look like I just planted it last year. I would agree. Still, I know in a couple of years, the growth will make for a huge difference.
The next thing to bloom are lilies. I'm excited for those!