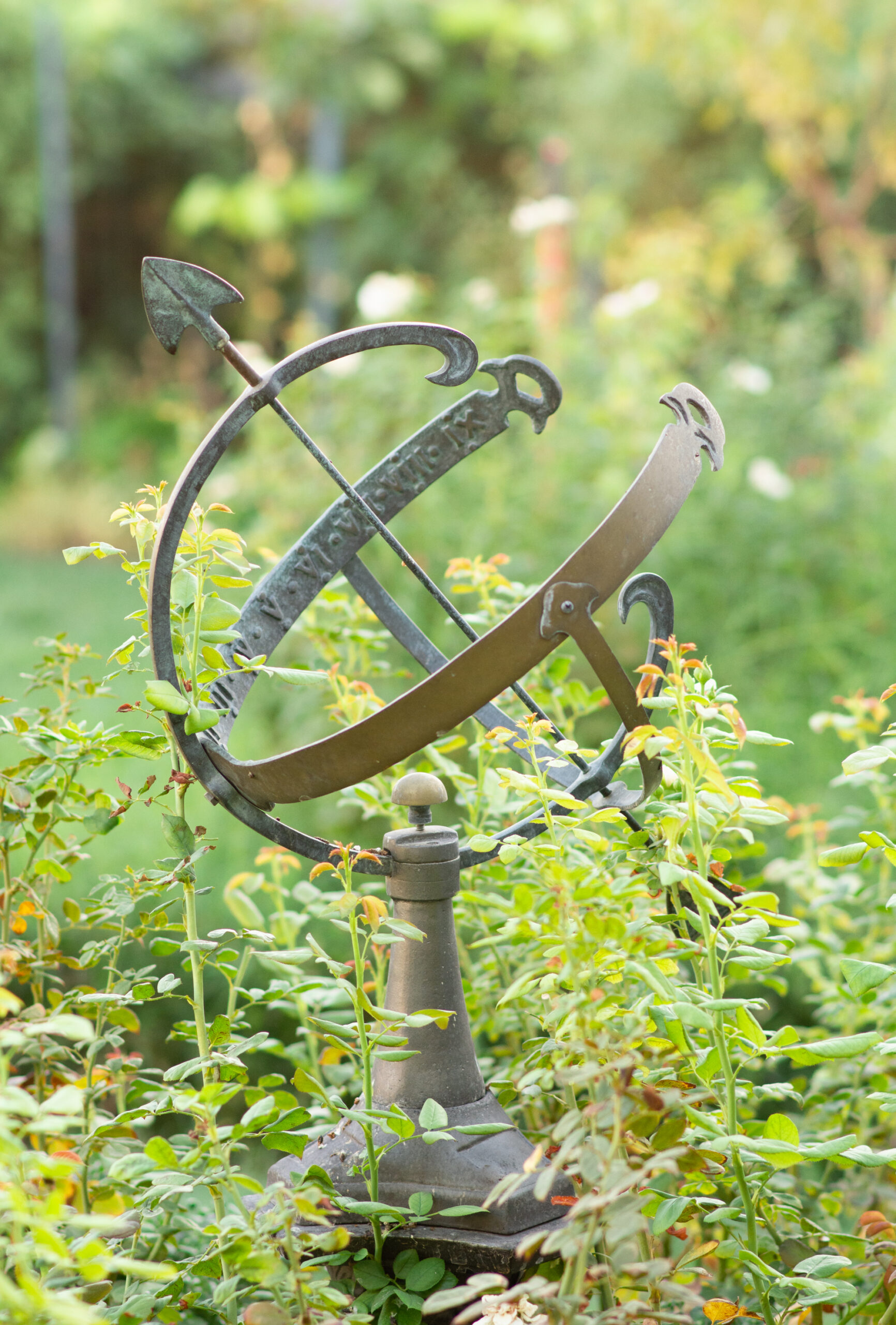 We began the hard work on the backyard ourselves, rather than hiring someone to do the labor. This project will take months, so doing everything but the concrete ourselves is our plan to keep the cost down and make it possible. I am still making small changes to the design, too.
Because there is good dirt under the grass that we are taking out (enhanced by fertilizing with manure each year) we separated out the dirt from the rocks and grass using a screen that my husband built. We'll use that in the garden beds and won't have to buy quite as much. The native "soil" here is white and is a clay (with rocks called caliche as well as just rocks) that is as hard and as white as concrete. We originally put down a couple of inches of good dirt under the grass, so I'm happy to recoup it and use it again in the garden.
We met a new neighbor a couple of weeks ago and my husband was able to give him something that we didn't need that was taking up space in the garage. Our neighbor said he is a retired electrician and offered some wire to my husband. My husband expected he was going to have to pay him for the wire. This week, our neighbor delivered the wire and did not want anything for it. It saved us about $75. We will use this wire to rewire the lights in the backyard to their new spaces.
I was able to keep the windows open from 5 a.m. to about 10 a.m. each morning. The evenings are still around 85 until about 10 p.m. Daytime highs were in the upper 90's, so we still have to run the air conditioners.
I planted seeds in the garden for parsley in my white garden.
I pinned some Thompson's seedless grapevines that are growing along the ground and covered part of them with dirt in an attempt to root them for new plants. I accidentally did this recently and didn't know until I went to trim the grapevine this week in one spot; had I known, I would have left it to move in the winter. I have successfully taken and grown vines from hardwood cuttings before, but I am trying this method to grow more seedless grapes.
When I first planted the garden, I planted what I thought were red seedless grapes. All of my grapes were mislabeled and were actually large, seeded grapes. I've used them to make juice over the years, but we would prefer seedless grapes for fresh eating. The juice is not really wonderful; it's okay in cooking, but I still have a lot from past years in my pantry. I intend to take out the table grapes when we work on some changes to that garden area. We have decided that we're not keeping anything that isn't working for us and will grow more of what does. While there are lots more things that I would like to grow than I do, I've learned over the last 19 years of gardening in our climate that there are some things that I just cannot grow in our climate.
While I was doing that, I saw a couple of blackberry vines that were growing close to the ground, so I pinned those to propagate new plants too.
I mended a hole in a pair of pajama pants.
What did you do to save money this past week?
Would you like to support my site?
 As an Amazon affiliate, I earn from qualifying purchases made through my links. This means that I earn a small percentage from ANY items you place in your cart and purchase within 24 hours after going to Amazon from one of my links (i.e., it doesn't have to be an item I have linked here). 
If you're going to be making a purchase from Amazon this week, I thank you for using my links to support this site!