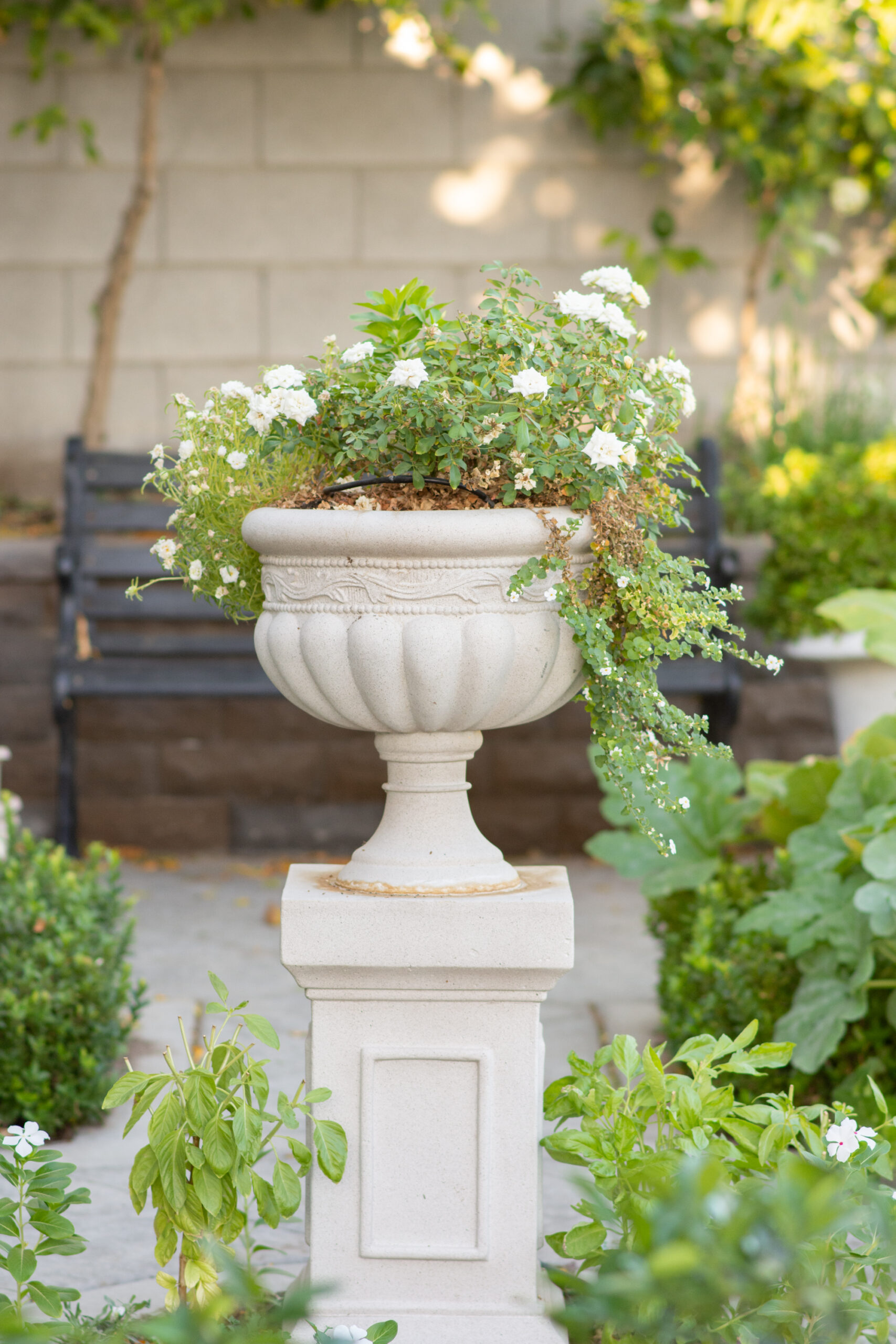 Last week we had highs around 101 degrees, so it's still quite hot here, but it is cool enough that my tomatoes have started to flower again! Hopefully, we'll be able to harvest some before our frosts arrive in November/December. We'll pick everything green and let them finish ripening inside when a frost is expected.
I harvested Armenian cucumbers, chives, green onions, Thai basil, and Genovese basil from our garden. I dried the Genovese basil.
I took stock of my seeds and looked to see what I need to order for next year. I am expecting higher prices next year, and some things I need to plant now. I have most of the seeds I need, but there are a few that I would like that I was not able to collect enough seeds from this year, so I ordered those now to avoid higher prices later. I am really glad that I have been growing open-pollinated plants and collecting seeds from them for myself.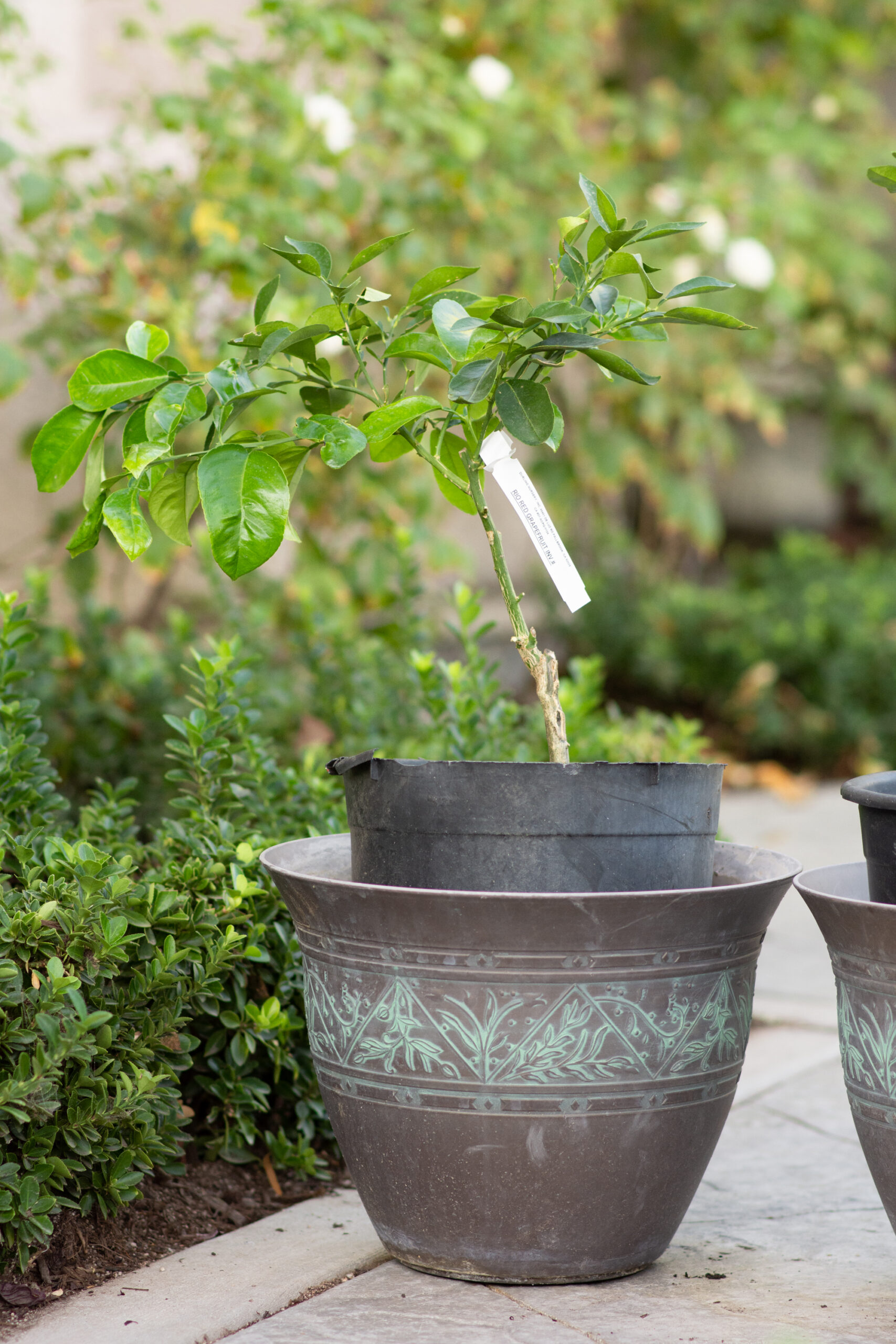 I purchased two grapefruit trees (to replace my pear trees that we are taking out) on sale. The sale price is $29.88; the regular price is $34.88. I am not quite ready to plant them as I still need to remove the trees and add more soil to the location, as they are near a spot where the ground has sunk that needs to be fixed first. The sinking beds are what has prompted us to make the changes in the garden this year, though we have long considered making some changes. I trimmed the bottom branches off to encourage more growth near the top and gave them some worm compost and nitrogen to encourage new growth. These are tiny trees (only about 18 inches tall!) so it will be several years before we can harvest from them. I put the pots in a spot with lots of sun to also encourage their growth. I set the pots inside two plastic pots that I got for free the week before just because they're prettier to look at. Plastic pots disintegrate in the sun here within one to two years, so I can't really use them for anything long-term.
I also purchased two 5-gallon Japanese Boxwood bushes on sale to plant in pots that I already have. I plan to purchase more of these in the future, but I will wait until I am ready to install them in the garden (hopefully by next spring, and then I will watch for another sale, though I imagine the new prices will be higher then). I moved the plants that were currently in the pots I am using in with other plants where they will get more sun. I also trimmed the plants to encourage them to start to branch out and fill in. I plan to grow these plants as topiary spheres in the garden. I have found that trimming encourages lateral branches to form and fill in more quickly than if I just let the bush grow taller for several years.
I canned four quarts of giardiniera with Armenian cucumbers from our garden.
The mornings have been cool enough to have the windows open until about 8 a.m., so I have been opening the windows to air out and cool down the house each morning. I also adjusted our programmable thermostats to 80 degrees in the early hours of the morning so that they won't run at 4 a.m. as they have been (I have it at 79 then). It's a small thing, and the air conditioner will only run through October, but I know small things all add up. I've been waking up around 4 lately, so I can open the windows when the temperatures have finally cooled.
I took two of my daughters to the thrift store to look for some clothes. Because of Covid, we could not try anything on, and their return policy of only returning clothing items for store credit has not changed, so I only purchased a few items. One daughter found a pair of jeans, a sweater, and a long-sleeved t-shirt. One found a couple of pairs of jeans and a long-sleeved shirt, but the jeans (the item she needed the most) did not fit. One pair ended up fitting her older sister (the younger one is a bit taller) and one fit her younger sister; they just needed to be hemmed! (I hemmed them to fit her). I found a Banana Republic pullover for myself for $7, and a cardigan for $3. I noted that there was a survey at the bottom of the receipt for a 15% off future clothing purchase. I completed the receipt and printed out the coupon to use when we go back.
After the thrift store, we stopped at the grocery store on the way home. I had not read the ads and had not planned anything for dinner. I never stop at the store for something unplanned for dinner that same night. I found that I did not like the stress of the experience and was tempted to buy more than one item that was not a regular purchase, and that would have also been above my regular spending amount. I had a great opportunity to talk with my daughters about the price of different food items and why I didn't just go buy certain things. In the end, I found whole chickens on sale for $0.59 a pound! My normal stock up price is $0.79 a pound. I was very happy to find that price and I bought five large chickens. Because it was so late, I also bought one package of boneless skinless chicken breasts on sale for $1.99 a pound for dinner that night. While this is within my price point for meat (I stick to purchasing meat on sale for under $2.00 a pound), I have been buying meat more often only when it is on sale for under $1 a pound in order to purchase more meat within our budget.
My husband discovered a way to make a tool we had work for part of our backyard work, saving us $80 plus tax to buy something we would only have needed for the backyard.
I continued to work on my plans for the backyard. There are parts of the garden that are not as productive or as useful as they could be. I made adjustments to my design to make those areas more conductive to growth and also more useful for the entire family to enjoy time in the garden.
What did you do to save money last week?
Would you like to support my site?
 As an Amazon affiliate, I earn from qualifying purchases made through my links. This means that I earn a small percentage from ANY items you place in your cart and purchase within 24 hours after going to Amazon from one of my links (i.e., it doesn't have to be an item I have linked here). 
If you're going to be making a purchase from Amazon this week, I thank you for using my links to support this site!