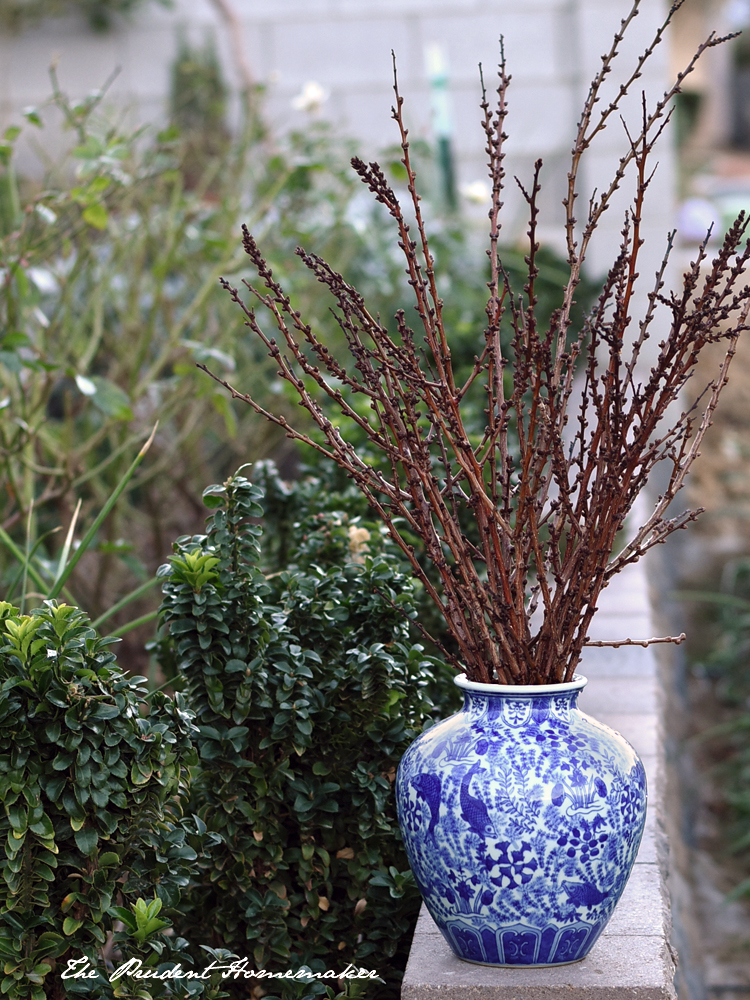 I pruned fruit trees and cut budded apricot branches for a vase for my entry table.
I purchased fruit this week: oranges for $0.39 a pound, Gala apples for $0.99 a pound, and bananas for $0.59 a pound. I also bought pasta for $0.49 a pound. After we had eaten the bananas, I put the peels in the garden in the holes I dug for the new roses bushes.
I transplanted beet, parsley, and carrot seedlings that had self-seeded.
I planted lettuce seeds that I had collected from my garden last year.
I planted nasturium seeds that I collected from my garden last year in the pots with my fruit trees.
I planted green onion seeds that I collected last year from my garden.
I planted seeds for lettuce, turnips, beets, leeks, spinach, radishes, larkspur, poppies, and delphiniums in the garden.
I took a Pinecone research survey. I cashed in my points from Pinecone for Paypal credit (for several surveys), and used the money to order violet plants.
I called to find out when my bareroot roses would ship, as bareroots are supposed to be planted before our last frost date (February 15th) or they often won't make it. I was able to move the shipping up, and the customer service person asked if I would like to combine the two orders I made. I said yes. He called me back later to tell me that I would save $9.95 in shipping.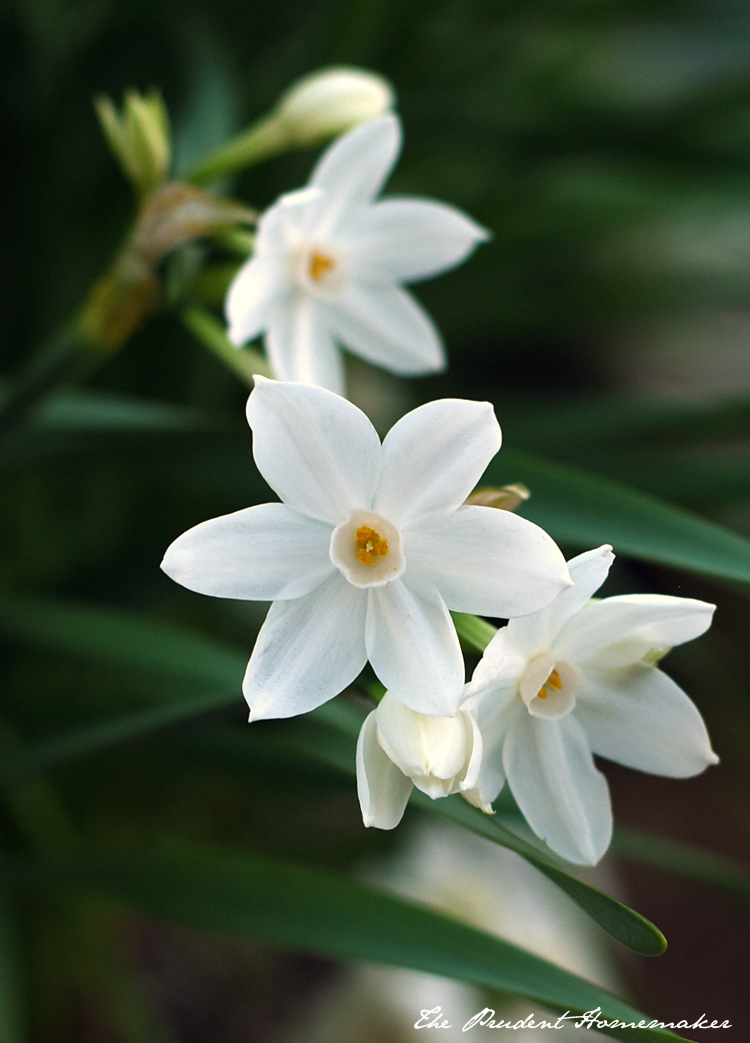 I made arrangements to borrow some lollipop molds. Elsa wants lollipops for her birthday, and rather than just making them round, I am going to make them flower-shaped. I know someone who makes lots of different lollipops and asked if she had some flower-shaped ones that I could borrow (rather than buying molds I would only use once).
I took advantage of the time the boys were gone on a Scout campout to use our carpet cleaner to clean the carpet in their room. Since they were gone, I didn't have to worry about them walking on the carpet, and the weather was nice enough for me to open their window and have the fan on to dry the carpet.
My husband and I have been discussing replacing our kitchen rug that is in front of the sink. It is the rug that gets the most wear, and it is almost 10 years old. I had started pricing new rugs, only to find that they were all a lot more than I wanted to spend. After I cleaned the boys carpet, I considered using the carpet cleaner on the rug (something I have done before, but on such a low pile rug it doesn't seem to make much difference). I was just about ready to try cleaning it that way when I remembered reading that some of the rugs I looked at for sale said they were machine washable. Comsidering how dirty this rug had become, I figured I didn't have much to lose. I sprayed the rug with stain remover and ran it through the wash. After the cycle was done. I took it out. No damage had been done, and it was cleaner, but still pretty dirty. I sprayed it again and washed it again, and then ran it through and extra spin cycle and hung it outside to dry. While it doesn't look as pretty as it would new, it is much better, and certainly in good enough shape to keep using. I now plan on washing it in the washing machine on a regular basis.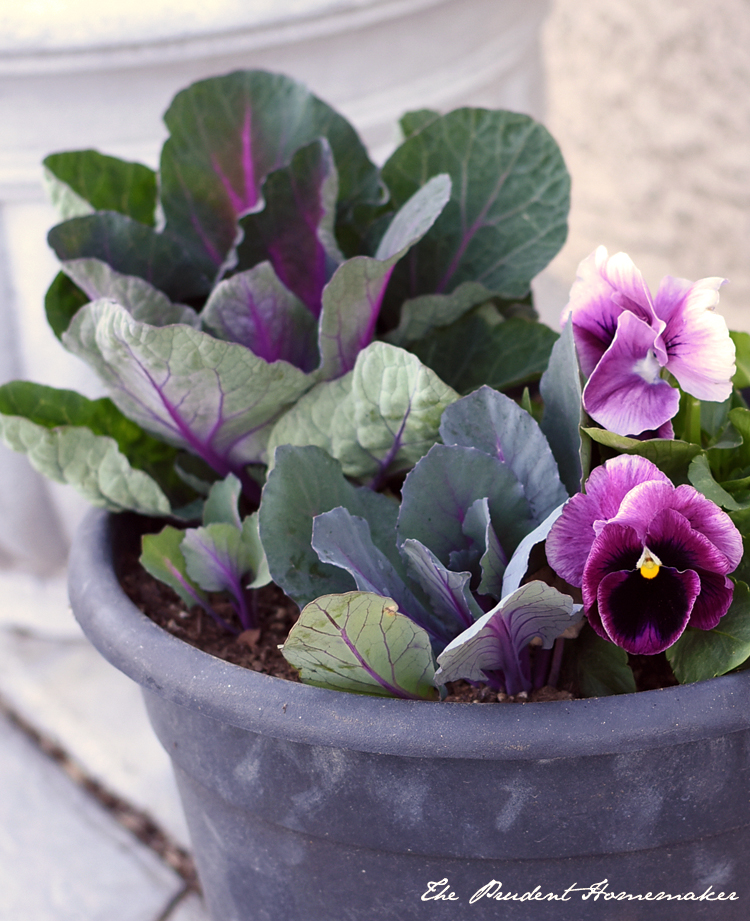 What did you do to save money last week?