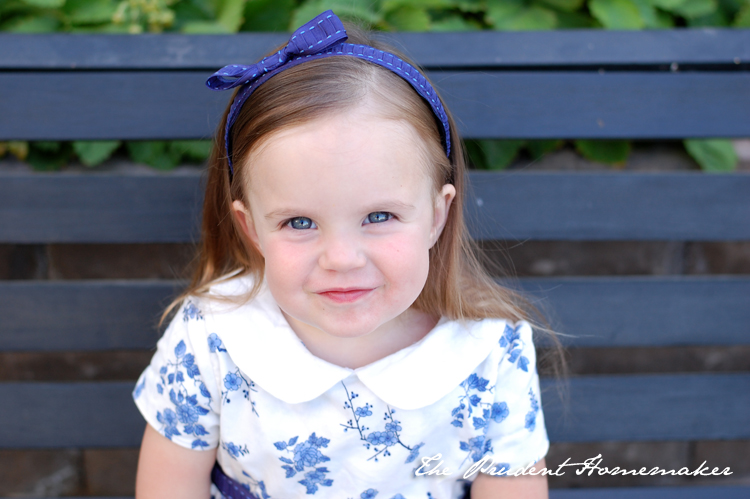 About a year and a half ago, I found a beautiful piece of fabric on Black Friday. It was just a little bit (a yard and 3/8) and there was enough to make a dress for Ivory if I made it while she was young.
This piece of fabric became my theme for her party–blue and white, which seems fitting for a blue-eyed girl named Ivory!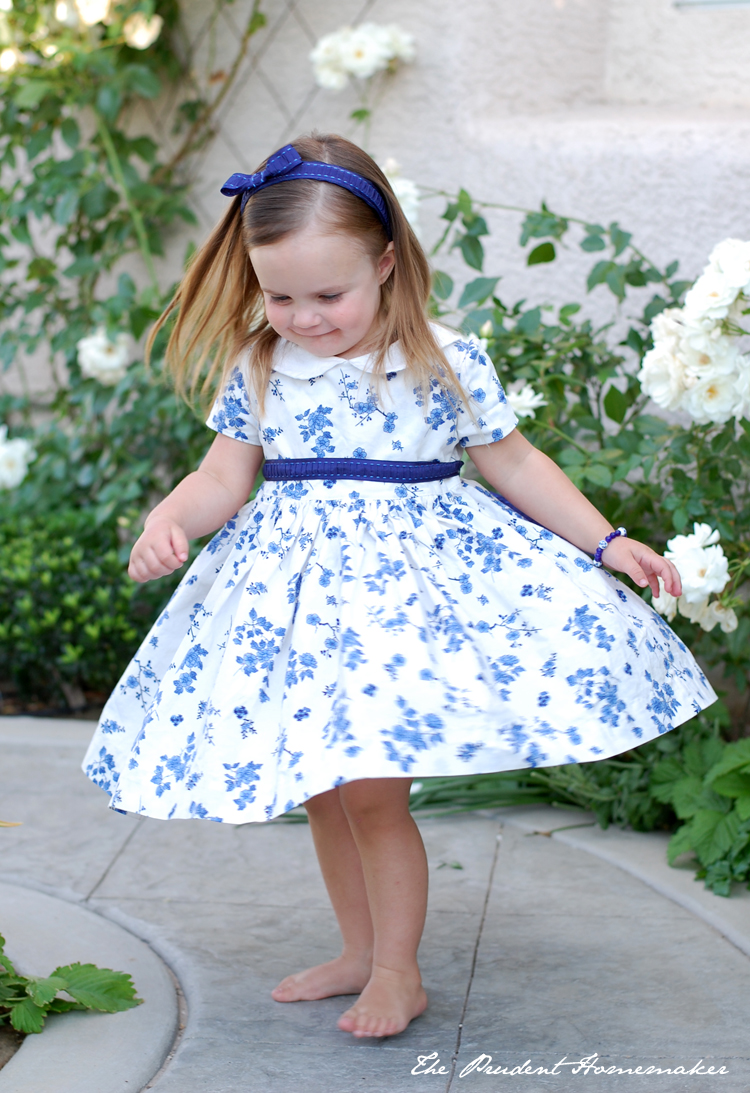 The dress is made from the Pascale pattern. This pattern is my absolute favorite pattern; I use it for everything! It has so many variations. I have a copy from the inside of Sew Beautiful magazine from years ago. It's a basic bodice dress with buttons in back. I used blue buttons I bought on a 50% off sale at JoAnn's. The collar is made from white muslin. The dress cost me under $9 in supplies.
I made her a matching bracelet with beads I bought on 50% off sale last year at Michael's. This was super simple; I strung the beads on a piece of clear stretch elastic that you can find in the bead section.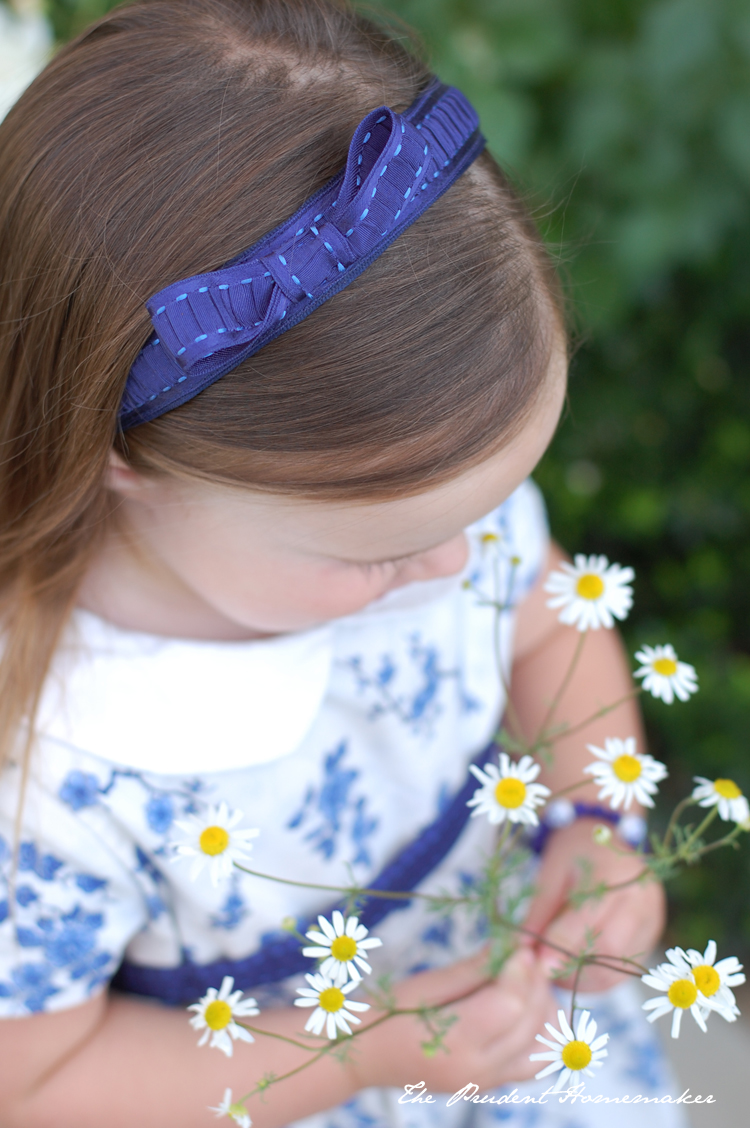 Her headband is one I recovered (I cut off the original covering). The ribbon that you see is a ribbon that I bought on clearance many years ago. The bottom part of the headband is a navy blue grosgrain ribbon. I cut out two pieces for the bow and sewed it by hand, and then sewed it onto the top ribbon by hand. I then sewed both ribbons together down the sides, leaving the ends open. I slid this over the plastic headband. I folded the ends over twice near the inside bottom of the headband and sewed them closed by hand.
She loves headbands. I made her another one for her birthday too (not pictured) from white grosgrain ribbon. I put a bow on that one as well.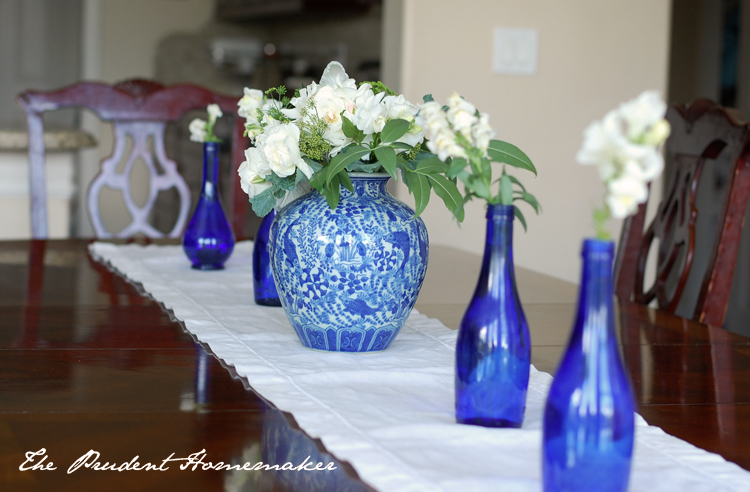 For decorations on the table, I went really simple: blue glass bottles I've had for years with a single stem of snapdragons cut from the garden, and the blue and white vase I found at a garage sale last fall (for $2) filled with more white flowers from the garden, all on a white table runner.