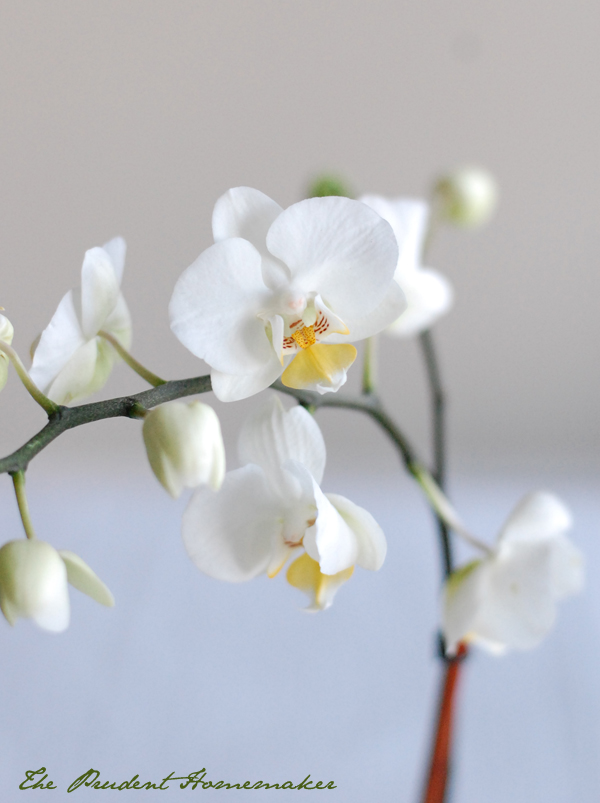 I brought this orchid to church on Sunday as part of an object lesson. Women and men stopped me in the halls and in classes to ask me about it, "Is it real?", "Do you cultivate orchids?", and more. Everyone was fascinated by such a beautiful fresh flower.
I love fresh flowers. I love having them to look at every day.
Buying flowers is expensive, though.
Roses are easily $12.99 to $19.99 a dozen. They last a few days and then they're done.
Carnations last three weeks, and they're less money, but they just don't excite me quite as much as stargazer lilies, tulips, or daffodils.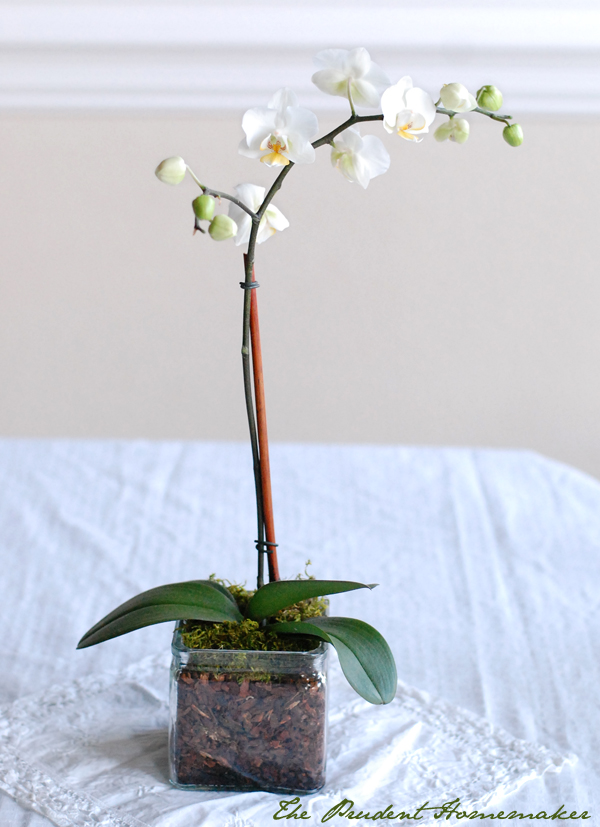 Enter the orchid.
You can get orchids all year long, but I like to get them in the winter.
I bought this one in early November for $11.
Orchids seem expensive. At $11 to $20 each (from the grocery store), they feel a bit pricey, like roses.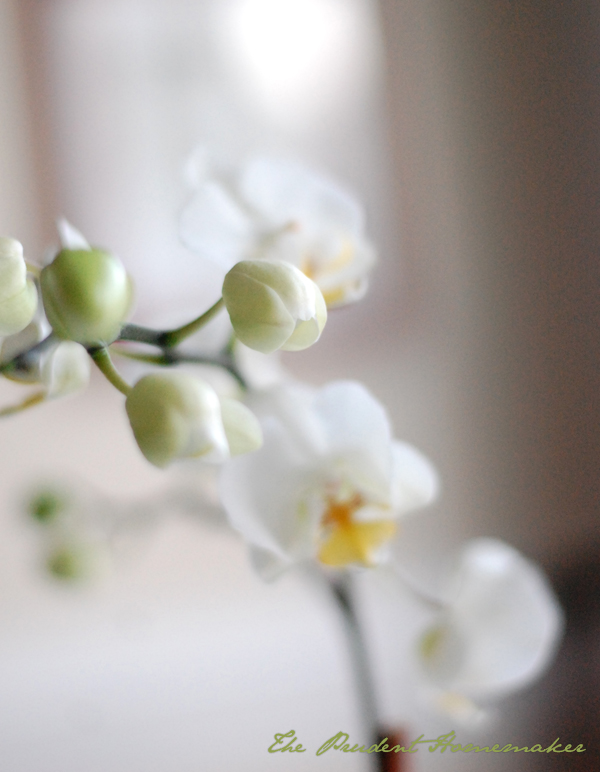 However, while roses will have died in 3 days, this orchid that I bought in November hasn't wilted or lost petals. In fact, since I bought an orchid that had buds on it, it's still opening, ever so slowly.
Orchids are simple. If you forget to water them for a week, that's just how they like it. Give them a 1/4 cup of water once a week and they're happy.
They like it humid. Our homes in winter aren't usually humid, and I don't even live in a humid place; I live in one of the driest deserts in the world. To keep my orchid happy, I keep it on the bathroom counter. I can see it while I'm getting ready in the morning, and several times a day when I come into the bathroom. If you're having a party, you can move the orchid out to a table as part of your decorations.
They like low light, as they grow on trees (upside down from how you see them in stores, which is why the flowers are clipped to a stick, to keep them up. It's also why they are planted in bark). This makes them perfect to grow indoors.
You can keep one on your desk at work, and it would be fine on the weekends.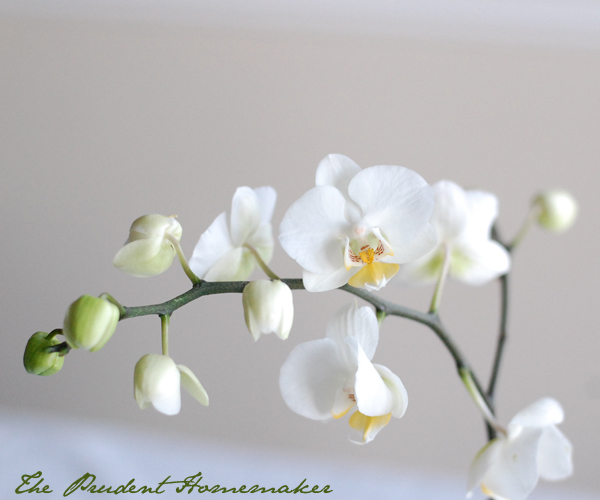 The flowers last for months. It is an elegant flower that stays in bloom.
Given a little care (and mostly neglect!) your orchid can bloom a second time, or even more (you can replant it in fresh bark in a year or two), but even if it doesn't, you've still gotten your money's worth, far longer than any cut flowers would do.
Have you grown orchids so that you can have fresh flowers every day?