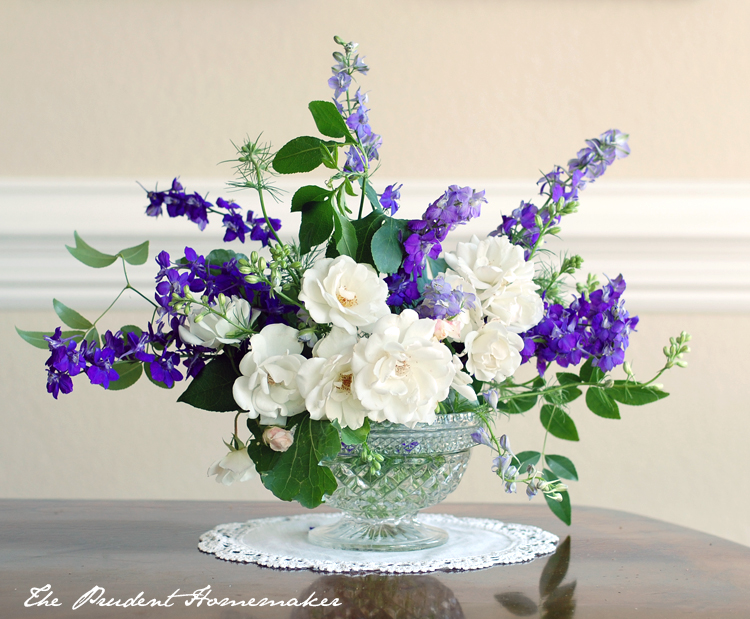 It was another windy week, though there were some still hours in which I managed to get outside to do some work in the garden.
I picked mulberries from my neighbor's tree. The wind and birds had aleady claimed quite a few. It was too windy to risk picking on the extension ladder, so I only picked a small amount. I froze what I picked to use in smoothies.
I planted basil, vinca, zinnia, borage, and portulaca seeds in the garden.
With permission, I took cuttings from my neighbor's honeysuckle plants and planted them in my garden.
I cut flowers, branches, and vines from the garden for indoor arrangements.
I bought a beautiful bookcase off a Facebook garage sale page for a wonderful price (and paying for a third of it from money I've made selling items on that same site). I had intended for this to go in the boy's room, but it was too tall to fit through the hallway to get into their room, so we added it to the library. Because of the original plan to put it in the boys' room, I ended up doing some bookcase switching anyway. I moved the cabinet with shelves (that has doors on it) to one girls' room, and the boys other short bookcase to the other girls' room. I moved the taller bookcase from one girls' room to the boys' room. The switch ended up being just what they all needed to be more organized.
Our vaccum died last week. Having to replace a vaccum doesn't seem like a frugal thing–however, this vaccum started giving us trouble several years ago–it is an upright that would even break in half on a regular basis! We worked on it before and made it keep working for us. When it first started looking like it was time for a new vaccum, I researched and added the one I wanted to my Amazon wish list. My husband suggested we keep using the vaccum (we would put it back together each time it fell apart) and I put off buying the new one–for four years! Now that I had to replace it, I was able to not only get a great price on Amazon, but they also had a bonus $20 off coupon; all I had to do was click the button and the $20 off was applied to the total! (I must have hit just the right day for the coupon, too, because it wasn't on there the next day when I went to look at it online again). After four years, I saw that the model I researched
still has high reviews. It is also bagless and the filters can be washed.
My husband cut his hair.
My husband and I went out for lunch on my birthday to Firehouse Subs, since they have a free birthday 8″ sandwich. I had never been there before; I thought their options looked delicious and my sandwich was very good! We both had water to drink and my husband bought himself a sandwich (we didn't get any sides) so our lunch was just the cost of his sandwich. It was a nice date.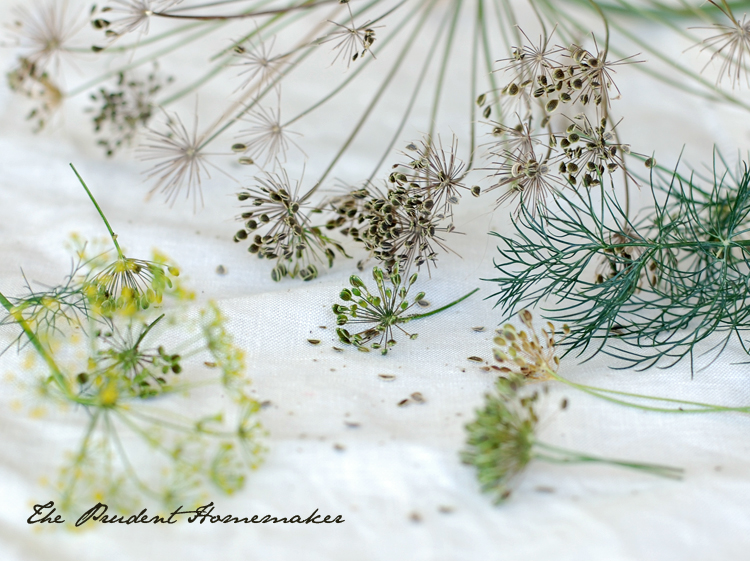 I collected dill seeds and snow pea seeds from the garden.
I cut lettuce, spinach, Swiss chard, and parsley from the garden. My lettuce is usually bolting and turning bitter this time of year, but I continued to plant every couple of weeks, and so I have newer lettuce than usual this time of year. In addition, the hot temperatures that we had at the beginning of the month were blown away by the colder wind storms that have come through, which has been a blessing in keeping the lettuce growing well.
I picked white and red strawberries.
What did you do to save money last week?