I found some vegetable plants marked down to .48 each at the nursery (2/3 off!) and purchased a few for my garden.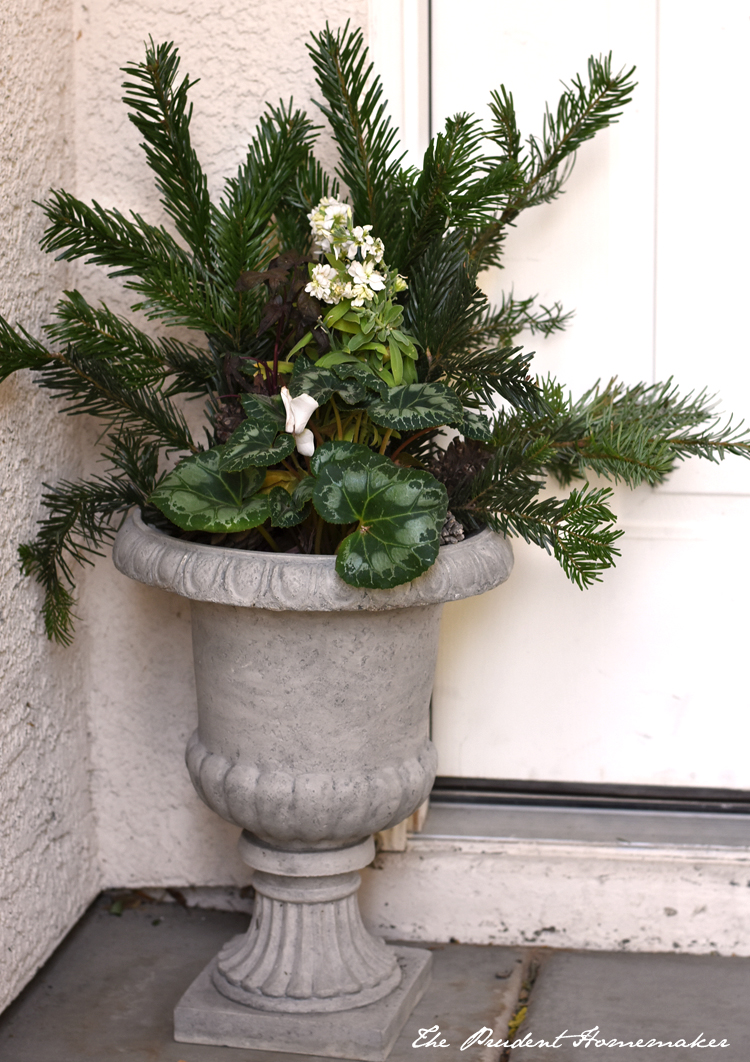 The nursery sells Christmas trees, and they had some cuttings left out front. I asked about them and was told that I could have them, so I brought them home to use in my urns. You can see more details in my Winter White Garden post.
I trimmed the hedges in the white garden and used the trimmings, plus some lavender branches and roses from the garden to make an arrangement on my entry table.
I planted lettuce, radish, and green onion seeds in my garden. The lettuce and green onion seeds were ones I collected earlier this year from my garden.
I cut Swiss chard and beet greens from the garden and made Swiss chard soup.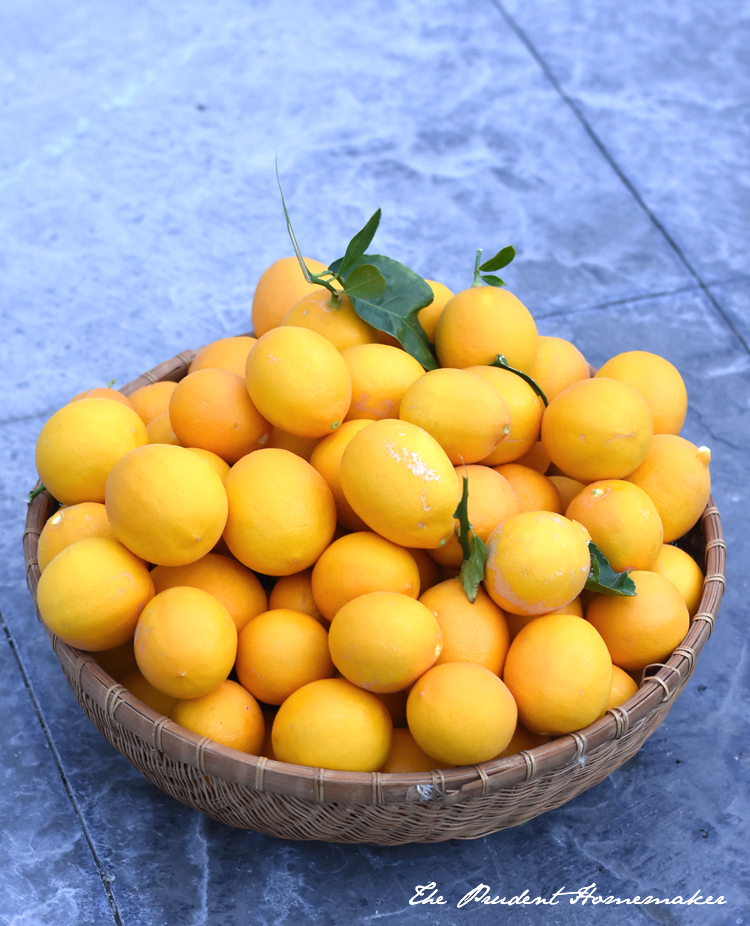 I picked Meyer lemons from the garden (and yes, they are that deep yellow-orange color!)
I made lemon parmesan penne. I made biscuits and gravy twice from scratch. I also made chcoolate chip cookies. All meals were made from scratch and eaten at home (as usual) except for a Christmas dinner that we attended.
I paid bills online to save the costs of stamps.
I printed free Highlights Hidden Pictures from their site.
We hung our new curtain rod in the library, made from electrical conduit (and painted with Rustoleum), which was a huge savings over buying a curtain rod that length. We bought 1-inch conduit and one can of oil-rubbed bronze spray paint for this, plus finials, curtain rings, and supports to hold up the rod, which we would have needed to buy anyway. I then ironed and hung some hand-me-down curtains on the rod.
What did you do to save money last week?