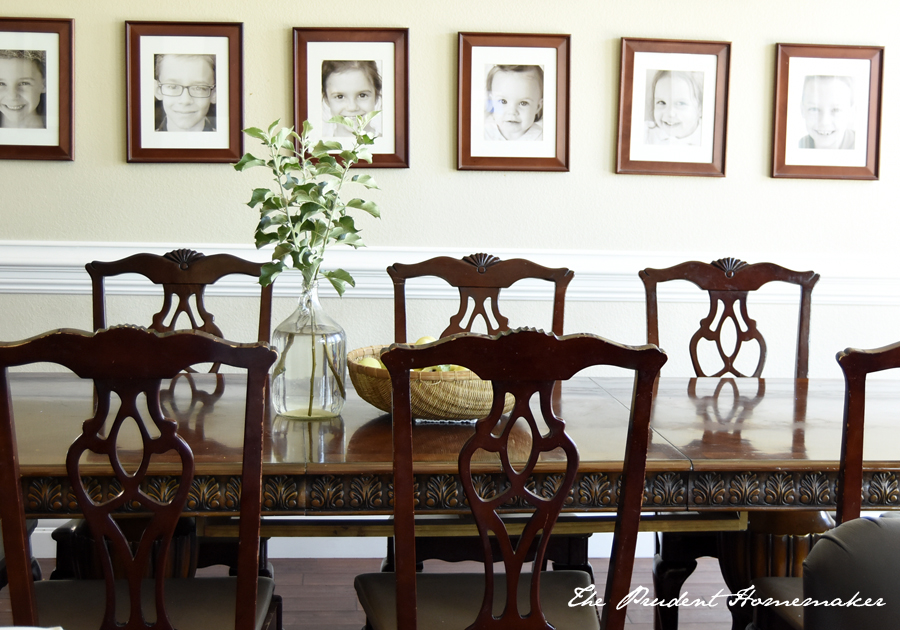 This post contains affiliate links.
I spent a lot of time organizing this past week. We moved furniture around in the house to other rooms, filled several bags to donate (and dropped them off at the thrift shop), sold furniture on the local Facebook garage sale page (and put a price tag of $0 on the chairs above that we couldn't seem to sell–and then had a taker), and threw things out.
My parents closed down their storefront several years ago and were planning to be retire, but they have continued to work from home. However, they recently told us they will be actually retiring by the end of this year. I had been planning to buy some more furniture through them before they did that, and while we weren't planning on doing it this year, I would save a lot of money by ordering it through them and buying the furniture wholesale (plus tax and freight), so it made sense to purchase what we wanted this year, if we could afford to do so. We only buy things if we have the cash to pay for them. Our furniture arrived last week, and I have 12 chairs now. Two will go in the library unless we have company for dinner. Another will go in the library as well until the baby is old enough to use it; the space is blank now but I'll bring out the high chair when he is old enough to use it.
Their decision to close up also meant that I should order the bookcases for the other side of the library. Again, we would only commit to do this if we had the cash to do so. Our income varies, since it is sales based. Thankfully, the housing market has been improving here this year after a decade of poor sales, and purchasing the bookcases was something for which we could budget. I sold two of our old bookcases (the cheap pressboard kind with stickers that look like woodgrain) and moved the one I bought from a Facebook garage sale a year or more ago to my sewing room. We've called it the library even though it was an empty room for many years (the previous homeowner used the room as a dining room), and now it is a library.
Our piano bench broke last week. It was a rather inexpensive bench (we paid $25 for it brand-new) that wasn't an actual piano bench (it didn't open). We had repaired it before, but this time it was past being able to be repaired. I ordered this one from Amazon and used my Swagbucks gift card to pay for part of it.
We picked peaches, apricots, a few tomatoes, and figs from the garden. I cut grapes and Swiss chard from the garden. I also cut our first Armenian cucumber and first zucchini from the garden. (The cucumber was larger!) I hope to see some more this year. The cucumber is from seeds I planted back in March.
I bought strawberries on sale for the amazing price of $0.87 a pound. I also bought ice cream for Cyrus' birthday on sale; they were $3.49 for a gallon pail (regular price $5.79). A normal sale is $1 off; I was very excited to see this price.
I cooked several meals outside in my solar oven. This kept the house cooler, which ended up being extra helpful when one of our air conditioning units broke and it was 111º (43ºC) outside. (Thankfully the repairman was able to come in just a couple of days, and thankfully it was just a couple of parts that needed to be replaced, rather than the entire unit.)
The children used typing.com and duolingo.com last week to practice typing and foreign language learning for free.
I sewed a pair of pajama shorts and a handkerchief for Cyrus from some hand-me-down fabric.
I mended an apron. Winter sewed buttons on two items of clothing (that were missing buttons) using buttons from my button jar.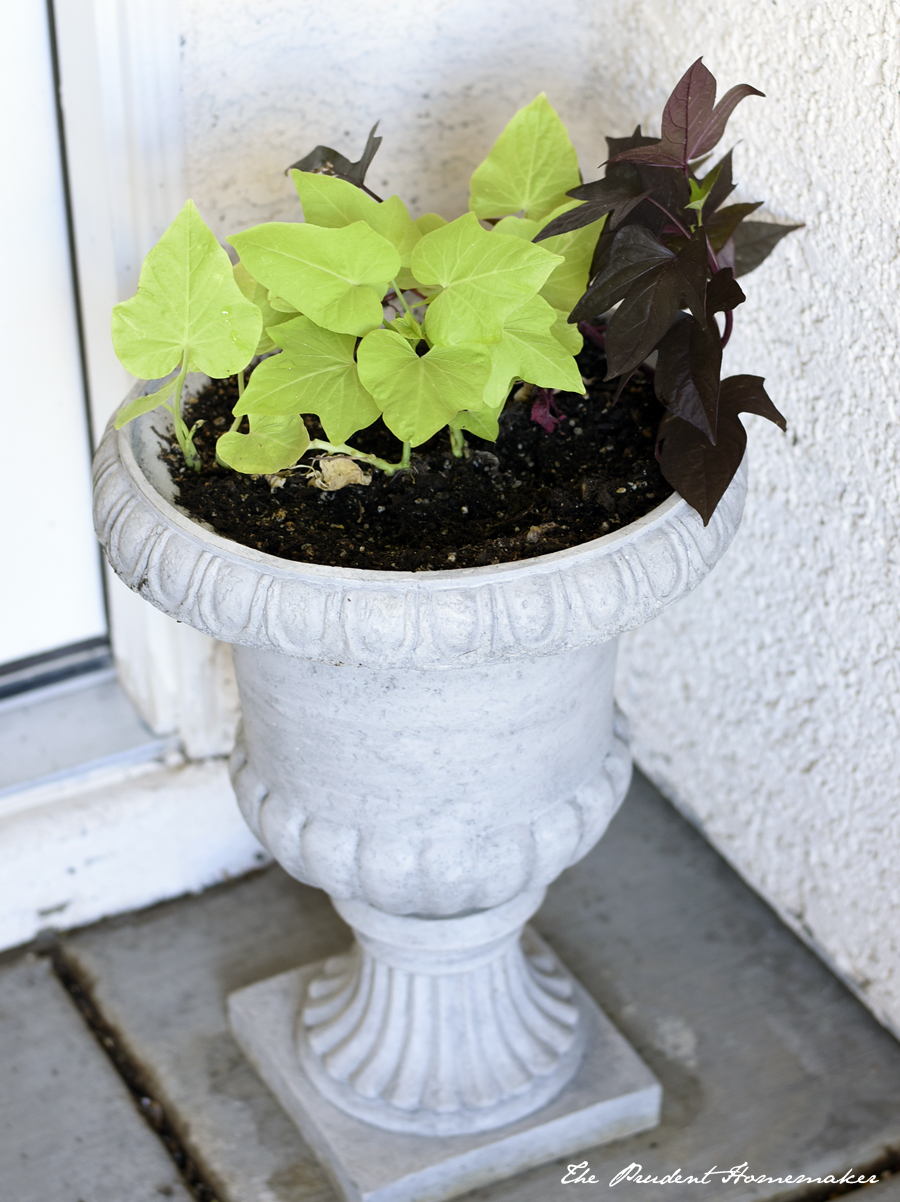 Our local nursery had potted fruit trees on sale last week. They aren't usually on sale in summer, but they wanted to clear out some inventory. My plum tree is dying (no obvious reason) and I wanted to replace it with something else. I bought a Stella cherry on sale. I also bought 2 pomegranate trees (I have 2 potted pomegranates already; these 2 will most likely be potted as well). I will plant these in the fall when temperatures are lower.
My passionfruit vine has grown for several years and flowered well, but it is not fruiting. I pulled it out. It is invasive, so no doubt I'll be pulling it out from many places for some time to come. I bought a small star jasmine to take its place for $2.98 on sale.
I also was planning to buy some sweet potato vines for the pots by the front door. Nothing likes this spot well, as it is in full shade all day. I have been able to have some success with changing it out with different annuals. Last year sweet potato vines did well for me (they don't produce potatoes, though). They will grow until after Thanksgiving. I went to the store and they had an unadvertised store special; they were on sale for $0.98 instead of $2.98.
What did you do to save money last week?