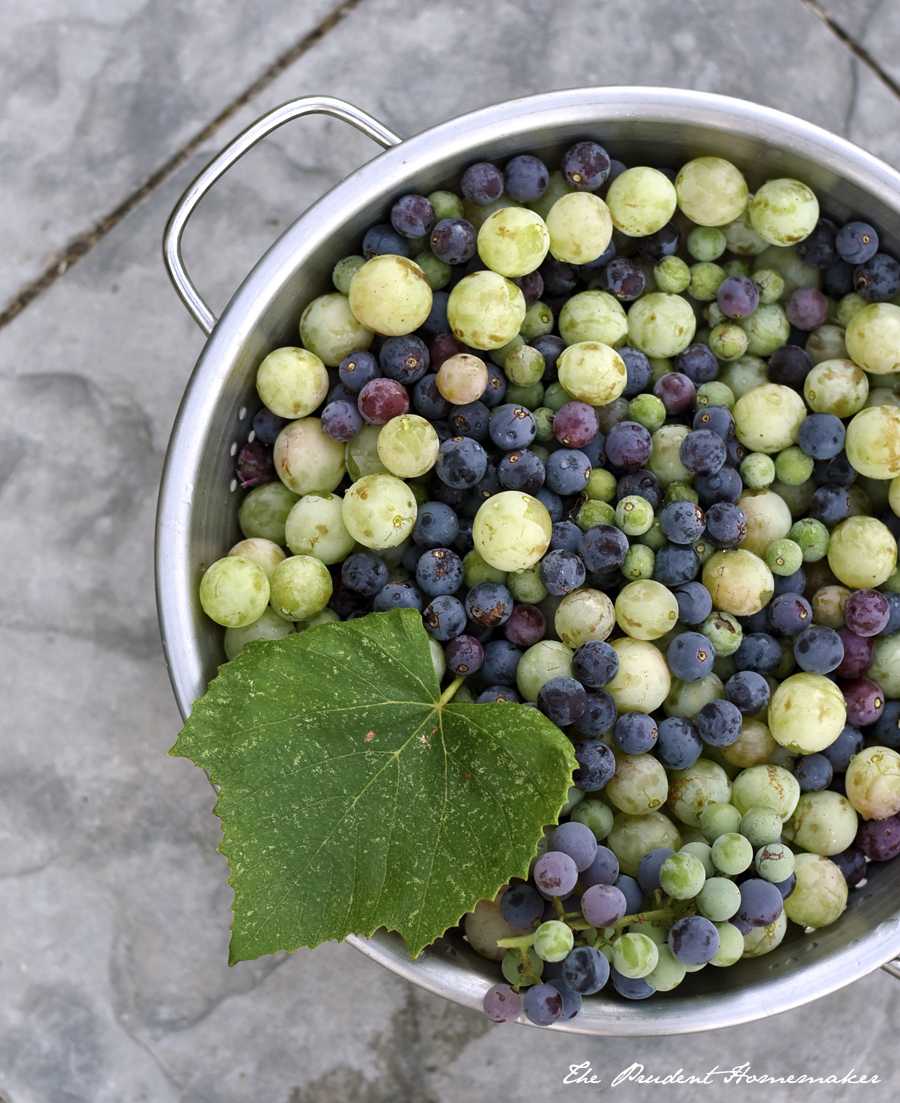 It's the middle of summer and temperatures here reached 114º (45ºC) last week. We're mostly staying indoors, but we did get some things picked from the garden, including table grapes and Concord grapes. I've had a Concord vine for many years, and this is the first time I've harvested from it. I have 2 more Concord vines that I grew from cuttings from my other vine. All are fruiting this year. I'll be cutting more from the garden this week and making grape juice with them.
We picked figs from the garden. I have a Mission fig tree. One of the reasons I chose it is that it fruits twice a year. It's wonderful to get fruit twice from the same tree! I froze figs to use later.
I sliced and froze the last of the peaches from the garden.
I cut rosemary and Swiss chard from the garden. I picked our second zucchini for the year.
I canned strawberry jam. I also made strawberry popsicles and strawberry shortcake from the strawberries I purchased for $0.87 a pound.
I made yogurt in the crockpot.
I mended a bed skirt, hemmed a pair of pants, and mended 2 pairs of sandals.
I cut pomegranate branches from the base of my potted trees and put them in a vase on my entry table.
I found more free resources for foreign language learning for the children (in addition to Duolingo, which we have been using every day). LearnDutch.org is one and French With Alexa on YouTube is another. Alexa has a paid option, but she also has several free videos on her YouTube page for beginners.
We watched several children's television programs on YouTube.
What did you do last week to save money?