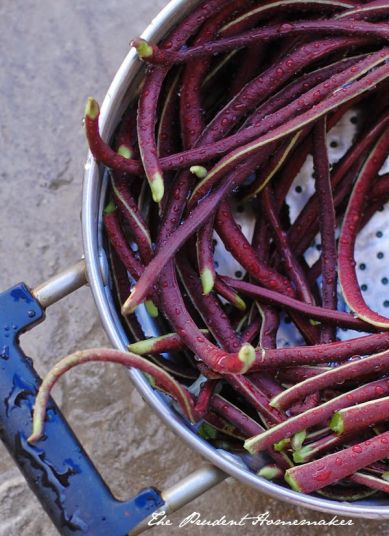 We harvested red noodle beans, apricots, grapes, plums, green onions, tomatoes, apples and blackberries from the garden. I cut the last of the purple larkspur and brought it in to enjoy at the table.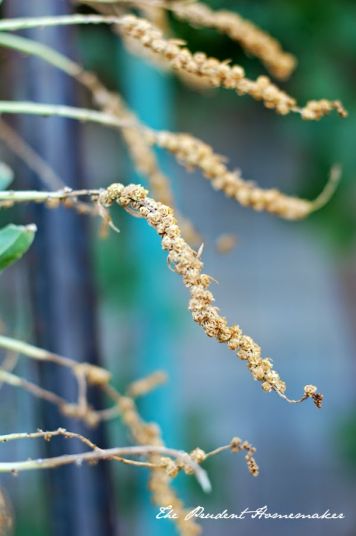 Swiss Chard Seeds
I collected seeds from white and purple larkspur, Swiss chard, red leaf lettuce, and white and pink stock in our garden.
I thought I was almost out of paper for school, so I sent my husband to Sam's Club to pick up some computer paper for our school needs, and he decided to pick up some food while he was there. He spent $65 on food and bought 3 gallons of milk, 12 pounds of brown sugar, 5 pounds of shredded mozzarella, 3 pounds of sliced pepperoni (an exception to me $2 a pound rule that he and I agreed to make; it will go a long ways on homemade pizza and sandwiches), 80 flour tortillas, and 100 corn tortillas.
When we got home, Ezrom pointed out 4 reams of paper that I still had, in a different place! So, we could have gone a few more weeks without going to the store, but I don't mind having these additions. Since we bought tortillas, we had bean and rice burritos one day (and rice and beans two other days).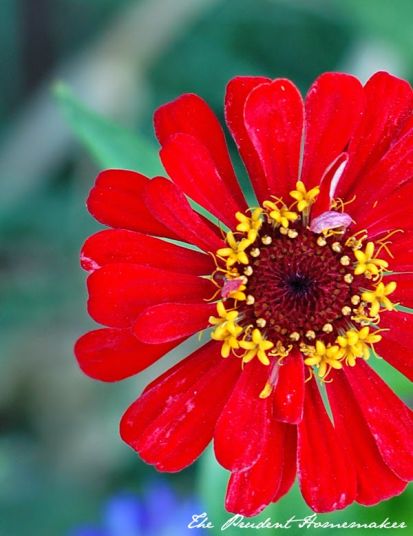 Red Zinnia
I cut up an old towel and made a couple of mop pads for our wood floor mop. The old ones had elastic on them. I needed new ones and made some without elastic. I will be making more of these with old towels.
I turned 1 pair of pants with holes in the knee into shorts. I also turned another pair of pants into a pair of shorts.
I mended a dress.
Most of the family (save Ivory and I) went on a family Cub Scout hike. They had lots of fun. While they were gone, Ivory and I walked down the street to a garage sale, where I purchased 6 books for the children at 50 cents each.
I continued to open the windows in the early mornings to let in the cool, fresh air, as it was 4-8º cooler outside than inside in the early morning. Letting in the fresh air is such a simple way to have the house smell better each morning after being closed up all night.
What did you do last week to save money and make the most of your means?