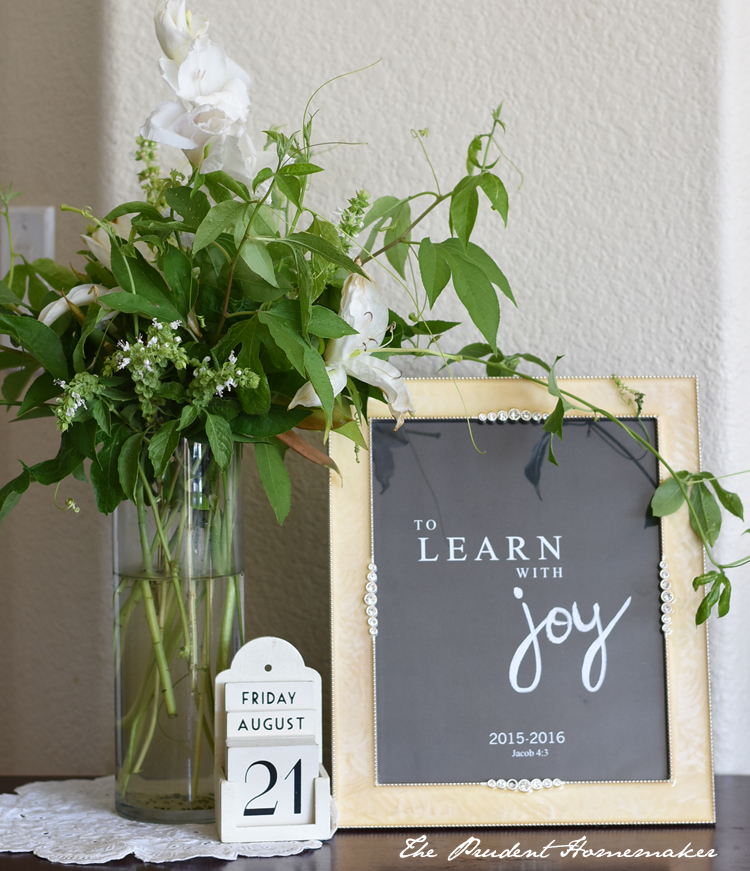 I printed a free black and white printable (pictured above) and swapped it out with another printed page I had in a frame. (Note: She says this is 11 x 14, but it printed just fine as an 8 1/2 x 11 when I hit print on my printer; I trimmed off the margins and slightly trimmed the bottom, and it fit fine in my 8 x 10 frame).
I cut flowers and vines from the garden for my entry table (also above).
I sliced and dried pears and figs from the garden in my dehydrator.
I used Duolingo to improve my French.
I did several activities in one of the French workbooks that I got from the library.
I was looking for an article on fall and winter gardening in French for a friend of mine in France. What I ended up finding were several gardening videos in French (including several on fall/winter gardening!) I watched several and learned a few new things. I liked that the videos were short and to the point. I particularly liked this one on growing and transplanting lettuce in fall. Even if you don't speak French, I think you can learn a couple of new tricks from this! I plan on trying to transplant as he did this year.
I ordered new glasses for Liberty from Zenni Optical, going through Ebates first.
So that I could tell the local people who came to hear me speak on Tuesday, I went to the nursery to find out when they will have vegetable plants in for fall planting (The answer is that they will have them after Labor Day, with a full selection by mid-September, when it will start to cool down into the 90ºs). While there, I noticed they had canvas gloves for .99 a pair (regular price). They only come in one size (men's large). I bought all 6 pairs they had to add to our 72-hour kits. While these won't fit everyone, they are a start to having some work gloves on hand for emergencies. I do recommend trying any gloves you buy; my husband will need the extra-large size in gloves, so these will be good for my three oldest and myself to put in our kits.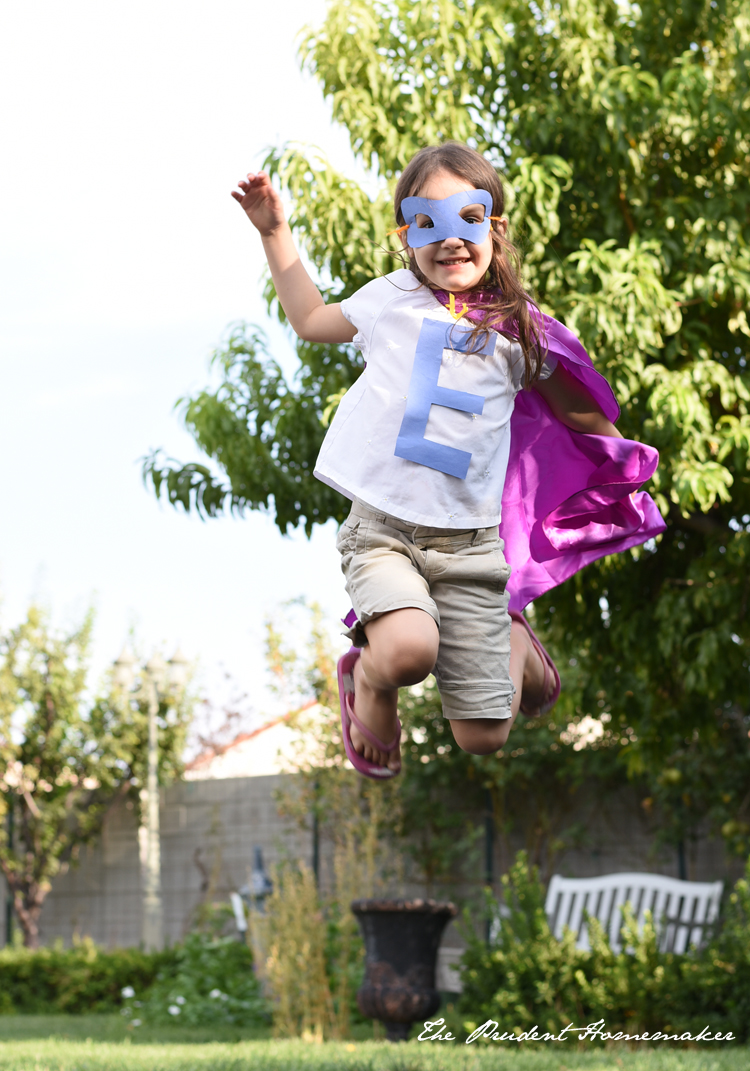 I printed some new Highlights Hidden Pictures for my youngest girls. They love these and the magazine is rather expensive. I love that I can print one for each child and everyone can look on her own–and I don't have to have a subscription (or 4!)
I needed to order some history books for Winter for this year. These particular books are very expensive (Amazon sells them for $150 to $200 a piece and rents them for $50 each). These three books will be used for all 4 years of high school, along with other books. I found older used editions for $15 or less for each of them (current used editions start at $75 each!) Winter and I looked over the rest of the reading list. Most, if not all, of these books are classics that are available from the library, so we will get them from the library.
I sewed some wool felt barrettes using materials I already had for gifts for a friend's babies.
Winter made a birthday gift for a friend using materials we had on hand.
A neighbor knocked on my door and offered me some extra produce. She said her husband had over bought and the food was going to go bad before they could use it, and offered it to me. She gave me a head of cauliflower, some very ripe bananas (that I stuck in a smoothie), and enough broccoli for us for 2 meals.
I signed Winter up for a free organ workshop that is going to be held next month.
What did you do to save money last week?