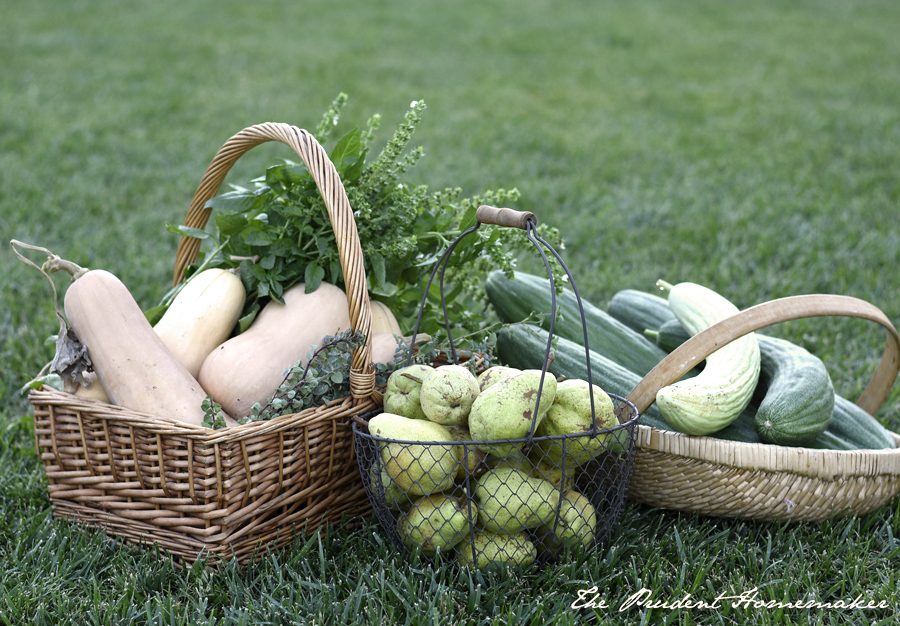 I cut cucumbers, pears, basil, grapes leaves, oregano, and butternut squash from the garden.
I mended an item of clothing.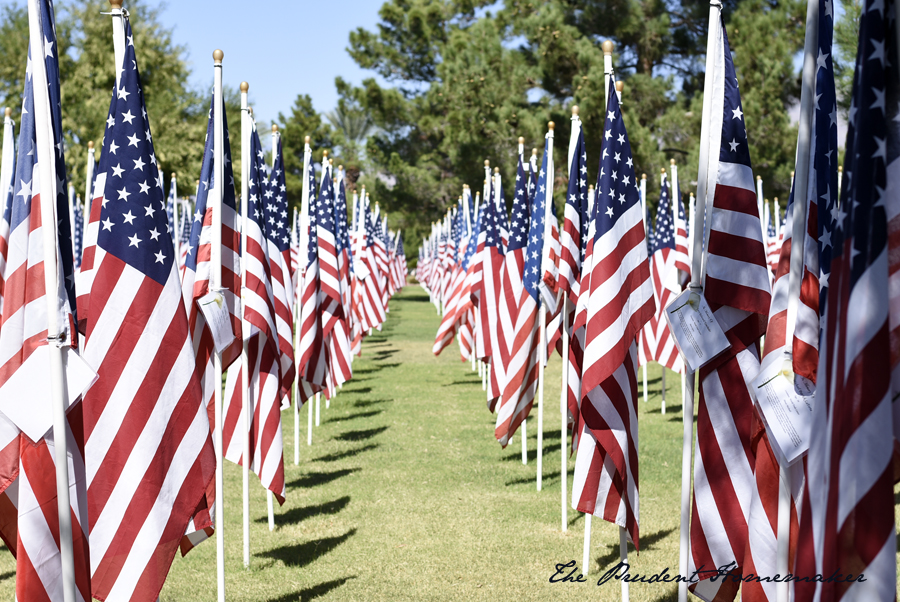 We took a little trip to the cemetery to see the flags; there were almost 3000. Each one represented a person who had died on September 11, 2011, and you could read about each person. It was very sad (I found myself crying) but an important history lesson.
I worked on (but did not yet finish) sewing a dress for myself.
I made a double batch of laundry soap.
We needed to get another computer, as the children are now spending more time on it for school with typing, foreign language, and math studies. My husband found one at Walmart that included a disk drive (many do not anymore). He loaded all of their math dvds onto the computer, which will prevent scratching damage (and keep me from having to replace them if that had happened). Rather than buying Microsoft Word, he downloaded Open Office to the computer. It's a free program that I have been using for several years and it works well.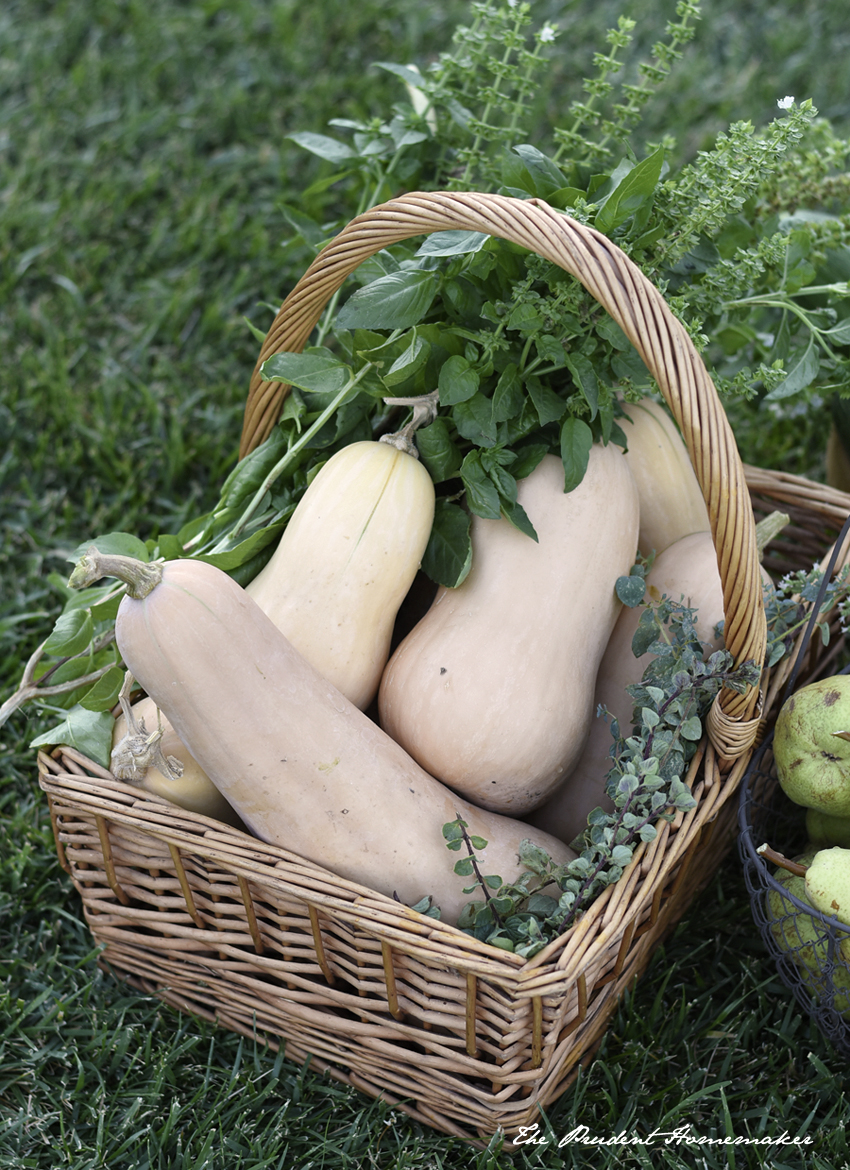 I used a $10 off coupon for the local nursery. I had to replace a valve that had cracked. I also picked up some white mums on sale, as well as some herbs for the garden.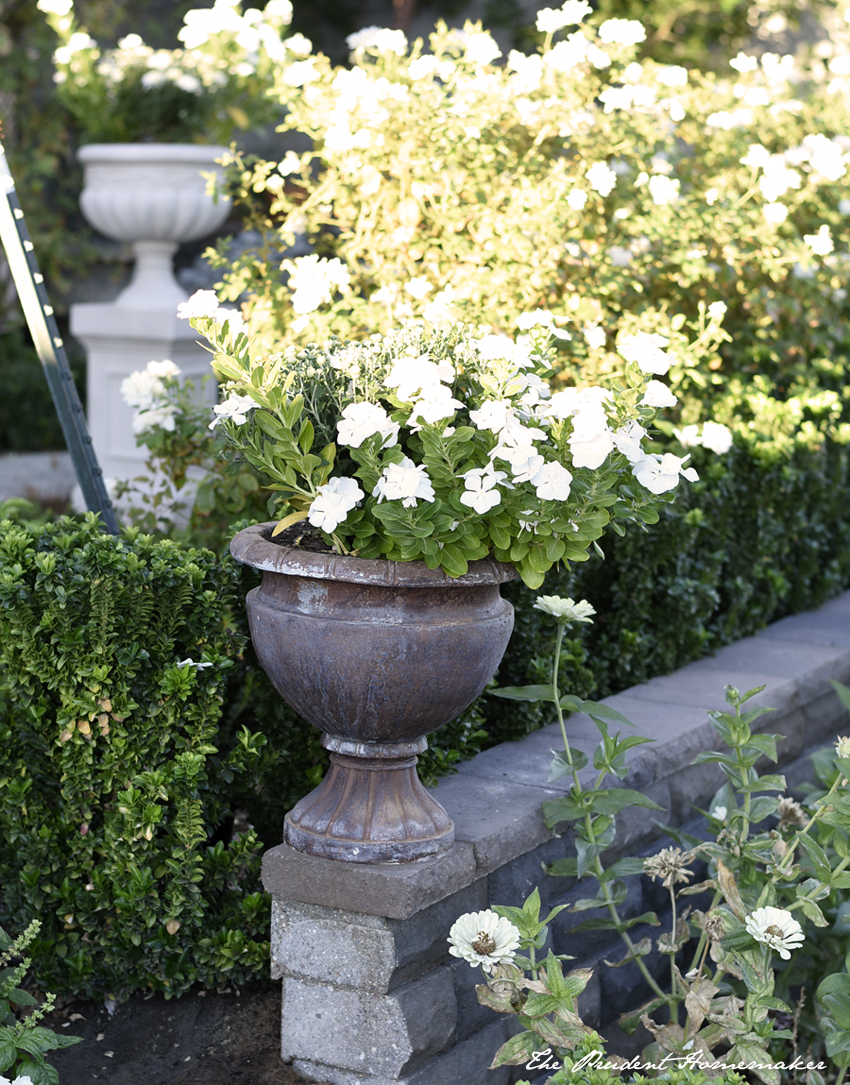 I have been watching soil temperatures every day, as it is close to planting several items. I took a chance and planted a few seeds in the garden, including green onion and lettuce seeds that I collected from my own garden. It's a bit early for lettuce, but soil temperatures are dropping at night, so I am hoping that they will germinate. This may be frugal if they germinate; if not, it was a waste of seeds. I started them in the white garden, which is fairly shaded and cooler than the rest of the garden.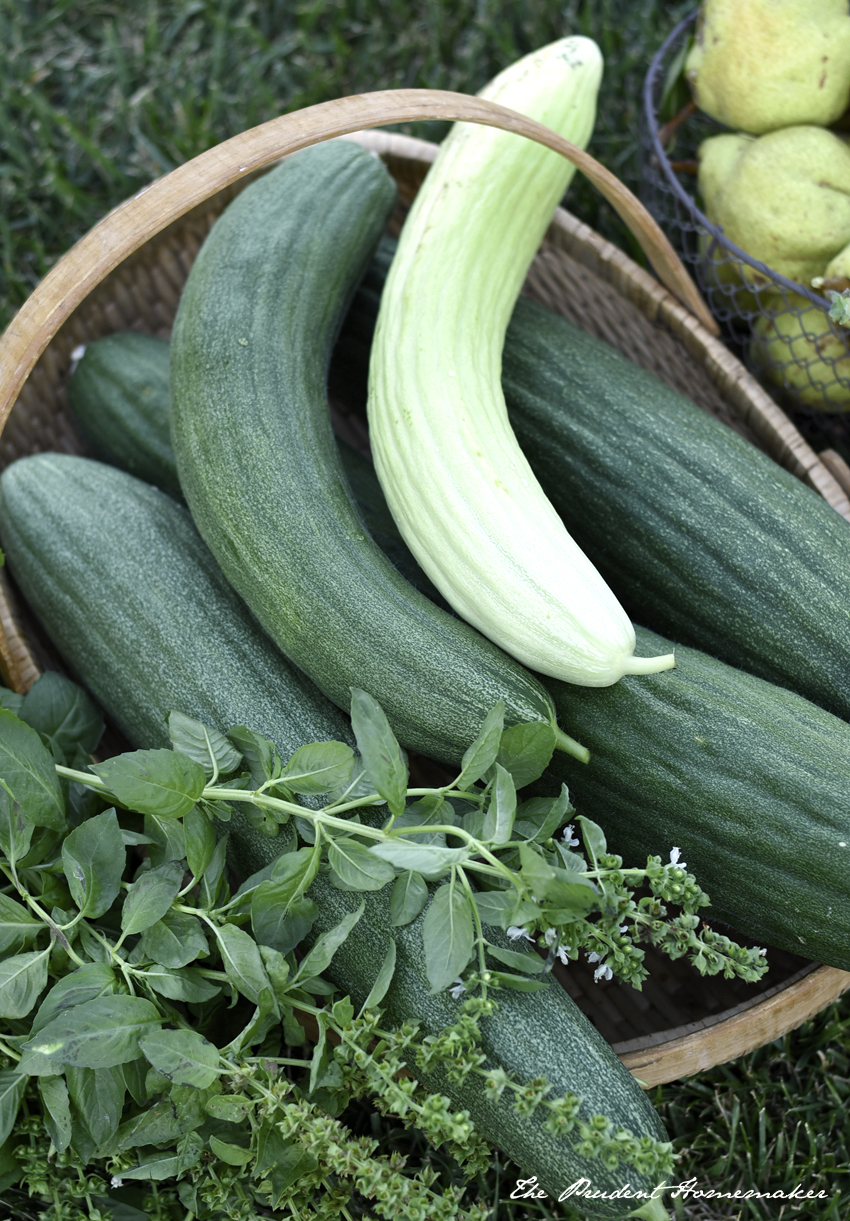 Armenian Cucumbers, almost 2 feet long
I figured out 4 Christmas gifts that I can make for my children, using fabric I already have. I will make these in November as part of my Gift a Day series.
I went to the thrift store with my 13-year old son. We found several items of clothing for him. Thes best deal we found is a pair of Scout pants for him in the new "zip off" style (they convert into shorts by unzipping at the knees) for $6. These are on sale for $45 online (regular $50 online) and are $75 at our local Scout office. The pants we found are just his size and he is thrilled!
When we were done looking for him, we went over to the women's dress section. I didn't find anything for myself, but Cyrus found a dress for Winter in her size that is exactly her style (for $6). I bought it and since she was babysitting, Cyrus put it out on her bed for her to find when she came home. She absolutely loves the dress and wore it to church on Sunday. I was touched that he paid enough attention to what she wore to see a dress with a bodice very similar in style to one of her blouses.
I used my solar oven to cook a pot of beans one day and to cook a meal another day.
What did you to save money last week?
Just a note: Please save your frugal accomplishments from this upcoming week and the next week to share on October 2nd.