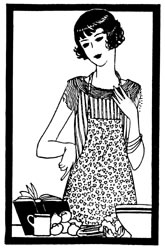 What a busy week!
I am finding that my new schedule means school all day with my children who are at home, and then just as we are done, I am helping with homework all afternoon until late into the night (10:45!) The baby nurses at 11, 2, 3, and 4 since school started (before that it was 11, 2, and 5), and I have to be up at 4:45 to make sure my two oldest get out the door by 5:20 a.m. for their 6 a.m. class, so I am still not getting much sleep at all and I am awake from 4 a.m. (and often 3 a.m.) on. Finding time to make meals from scratch for 10 people is a challenge, let alone doing laundry and cleaning. I usually start making dinner at 4:00 to eat at 6:30 p.m., and now I am trying to help with homework at that same time and supervise before-dinner chores as well. I had hoped Saturdays would be at least easier, but my children still have a lot of homework. Consequently, accomplishing all that needs to be done is extremely challenging. I am striving continuously to be more efficient with my time; I'd certainly like us to all get back to getting to bed on time!
To that end, I have been using my solar oven to cook several times this past week.
While my husband held the baby on Saturday, I cut up an old burgundy sheet of my mom's to make new toddler-sized bibs for my 2-year-old. I used one of my old, worn-out bibs as a pattern. I had previously made them from the pillowcases from the same set and other old pillowcases that she had given to me. I cut out five bibs from a queen-sized fitted sheet, which I hope to sew up this week. I will use buttons from my button jar to close the bibs.
I cooked a quadruple batch of banana bread into mini-muffins to use at breakfast and in lunches this week.
Despite my time being very limited lately, I have had the chance to do one thing for me, which is to read e-books while I am nursing the baby. I started reading a new series of e-books from the library that a reader just recommended to me called The Darling Dahlias. It's a mystery series set in the 1930's that includes gardening, cooking, making do during the depression, and of course, 30's clothing and car descriptions. (It's like this series was made for me!) Recipes are included at the end of each story as well as interesting information about the time. I used to read news and blogs while nursing, but changing to reading stories in e-book form has been really wonderful for me. It's also been easier; this baby tends to kick and squirm while nursing, making it hard to read the computer at my desk, lest he bonk his head or feet on my desk. I can put my phone down on my bed and read it while I sit on my bed to nurse him or put it on my ottoman while I sit on a chair in the living room. I nursed babies 5-8 while often working on my website, but I haven't been able to with this baby, so I am happy to be reading something still.
(A note to those who asked: my older children are already helping, I am making doubles of things (which means cooking for 20), but that is something I already did, and there is not much more that can go; the house has been let go quite a bit but schoolwork cannot be ignored. My husband is helping my children with homework and so am I. They just have a lot of it and the curriculum is different than what they are used to. I like the assignments that I am seeing come home from their teachers, but they are challenging!)
I download a free e-book on growing dahlias. They're a challenge to grow in our climate, as they are prone to being sunburnt, but I grew a few earlier this year (now all fried in the sun, they are attempting to grow back from the tubers) more successfully than past years, as they are in a place with afternoon sun.
I ordered some dresses for my daughters using a 50% off coupon code for the entire order and also got free shipping. My second and third daughters wear the same size, and I really needed more clothing in that size, so now they have a couple of casual dresses in a knit, in a solid color with short sleeves that are also knee-length. Finding dresses that met those specifications this year was no easy feat, as the styles are very different. I found them as uniform dresses from Land's End, and the sales code made the price reasonable. As a bonus, they have pockets, which thrills the girls to no end! I only wish they came in a few more colors. My girls have been loving jeans for a few years (and in that size, my eldest daughter wore jeans all the time) but since Winter has switched to wearing beautiful dresses every day, they all want to wear dresses more often, and as a dress-lover, I couldn't be more thrilled. Since my time has been so limited, I knew I needed to buy something rather than make it right now, so these were perfect. I went through Ebates first to get cash back on the purchase.
I purchased some Aveeno lotion on sale at Sam's Club for around 40% less than I could buy it on sale and with a coupon elsewhere.
I purchased a few pairs of pants, including thin sweat pants/pajama pants for the baby at a used children's clothing store that is next door to my husband's office (so I didn't have to make a special trip).
I set up free Duolingo accounts for my two elementary-school-aged children who are homeschooling with me so that one can learn French and one can learn Spanish. Duolingo is free to use and has lots of language choices from lots of language choices. If you use the classroom option, children who don't have an email address can still have an account (you need to create a classroom for each language).
I continued to open windows between 5 a.m. and 8:00 a.m. to cool the house, making sure to turn off both a/c units while the windows were open. It was 5-7 degrees cooler outside during those hours. It's still quite hot here (106°F/41°C) during the day and I expect to run the air conditioners until at least the middle of October, if not longer, but I am grateful that the mornings are cool for a short while, not reaching 80°F until 8:00 a.m.
I looked over my budget for the rest of the year. It looks like I will need to make some large cuts to the budget (home sales are down all across the country, including here), so I'm evaluating where they can be made. I'm also trying to figure out if there is any way I can find time to make Christmas gifts this year, using what I have on hand. I already have the supplies for several things for my girls, but I have no idea yet how I can find the time to sew those gifts. I am taking every moment I can to organize things at home that have become disorganized since school started in hopes that I will be able to spend less time picking up and more time doing some needed sewing.
My daughter who started school needs black pants for two orchestra performances (which are part of her grade). Rather than purchasing pants for her, I took out a pair of her brothers' outgrown pants in her size from the clothing box, which she can wear for those few hours.
We put up outgrown children's clothing in boxes in my closet.
I harvested green onions, New Zealand Spinach, red noodle beans, basil, and mint from the garden.
I used the water from steaming the beans and collected from the shower while the water was warming to water potted plants in the garden. I also used shower warm-up water to rinse the shower floor after I scrubbed it with borax.
What did you do to save money last week?
Just a note: I would like to thank all of you again for your well-wishes on my new baby. I received a few gifts a few months back but had no way to contact some of the senders. I just want to say thank you.
Also, I appreciate everyone's prayers for me. In addition to having my days change to being much longer than normal lately, I went to the doctor's this past week for a biopsy to see if I have skin cancer. I'll know the results in a couple of weeks; in the meantime, I have stitches and some places of missing skin that are rather large and deep. It's been an interesting learning experience; I was about half the age of the people in the waiting room, but I've since learned that many people develop skin cancer starting in their late thirties and early forties. Last year I learned that a childhood friend of mine, who was a year younger, died a few years ago (in his 30's) of skin cancer just 4 months after being married. I had been putting off having some questionable spots checked, but no longer. This is one cancer that can be removed rather simply if you find out early. Wear sunscreen, wear a hat, wear long-sleeves when you can, and garden in the early-morning hours when the sun isn't yet high in the sky! And please–go to the doctor if something doesn't look right.