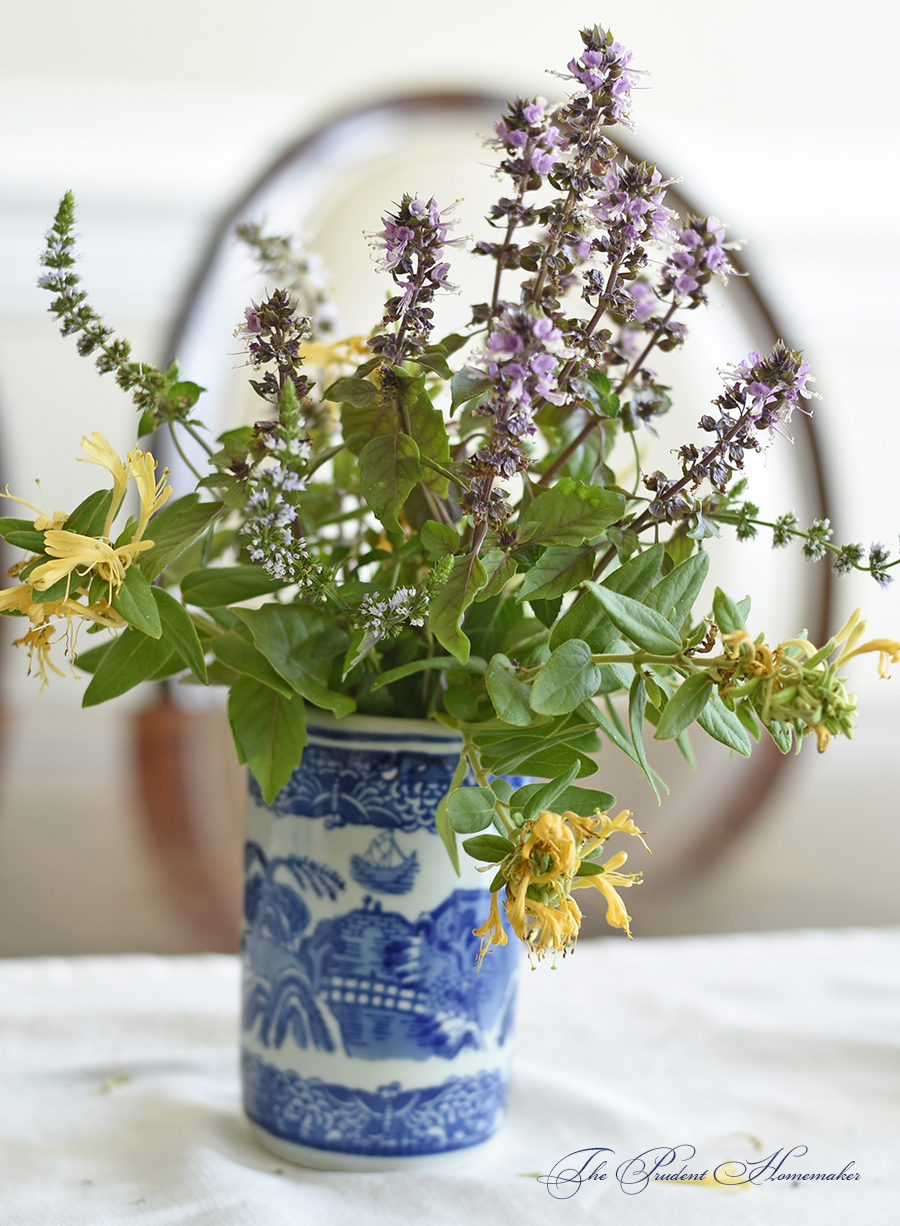 The few tiny flowers to be had in the garden right now: Siam Basil flowers, Peppermint flowers, and Honeysuckle
This post contains affiliate links.
We sent three of our children to public school this past week for the first time, which was not at all frugal. Besides the hundreds in school supplies that are required (different from what we normally use and already had on hand, including classroom supplies of things like tissues and dry erase markers), I had to pay for their elective classes ($25 each), buy a backpack and three lunch boxes, buy new watches, buy earbuds with a microphone, and purchase shoes (they are not allowed to wear sandals at school). There are yearbook fees($45 each), a health class fee ($15), media fees ($20 each), and field trips to pay for as well.
This certainly changes my financial needs and my schedule, and will definitely require some changes in planning lunch ahead of time.
As this was a totally last-minute decision, I wasn't prepared for lunches, and I was so busy with extra school stuff that there wasn't time to go to the store. I still managed to put together lunches using what I had on hand.
I cut a large Armenian cucumber from the garden and picked some cherry tomatoes from the garden as well. To go with them, I made some ranch dressing dip with plain Greek yogurt, onion powder, salt, pepper, garlic powder, and dried parsley. This was enough for several days for those going to school as well as those of us who stay home (these cucumbers are huge). I sent almonds, dried fruit, and leftovers in lunches. I made cookies and macaroni and cheese for lunches as well. To make it easier, I made a large amount of homemade macaroni and cheese for part of our lunch at home one day, making enough for leftovers for lunches for everyone (including those at school) the next day.
When it gets colder, I'll send soups, chili, and rice and beans, and leftovers, which are our normal lunches. I purchased two of these Thermos containers with folding spoons for that time; I already had some but this will make enough for those leaving along with my husband and oldest daughter, who already take leftovers in them for lunch. (My eldest daughter takes college classes online but goes with my husband to his office to work on them most days).
I also bought some of these reusable ice packs to keep lunches cold. Since I didn't have any this week, we just sent ice in bags with the cold items.
I am researching bento boxes that will fit in their lunch boxes, which will mean we won't need to use any plastic bags.
I picked pears from the garden. They ripen off the tree, so I'll be able to use these in lunches next week.
My daughter had shared a bite of homemade bread at lunch one day at school and the girl she shared it with asked her if her mom owned a bakery! She brought another piece the next day to share with the girl. I thought this was a bit funny because it was a loaf that didn't rise properly, as I pulled it from the oven a bit too soon on the first morning they went to school.
We made arrangements for the children to take the bus. It took a few days (and was tricky with children at two different schools starting at the same time) before they were approved to ride the bus. Having them take the bus will make it so that we can continue to be a one-car family, reduce wear and tear on the car, and not add to our gas needs.
I read three Hamish Macbeth e-books from the library.
My husband cut my hair.
One of my daughters is taking a beginning orchestra class. My mom had a violin that she had purchased for a framing example in her old store. My daughter is using that violin, so we don't have to pay to rent one.
I was able to purchase the backpack and lunch boxes on sale.
I took advantage of a spend $50 on household goods get $15 off sale to purchase the required tissues and paper towels for school, combining that with some borax and bleach for the house to reach the required $50 total (We will use some of the paper towels as well to drain fried potatoes).
The watches we purchased were inexpensive ones from Walmart ($7.99 and $15.99).
I collected leek seeds from the garden.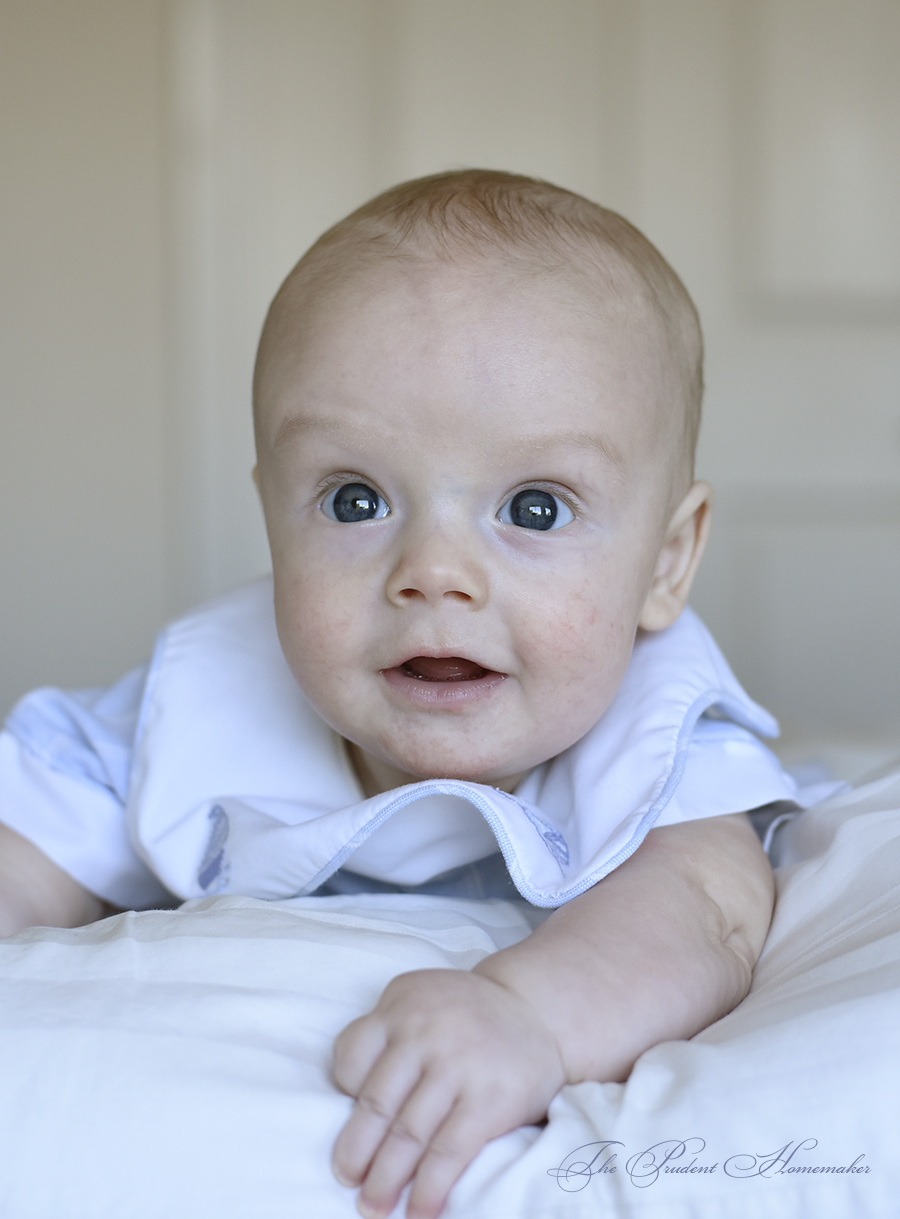 What did you do to save money this past week?