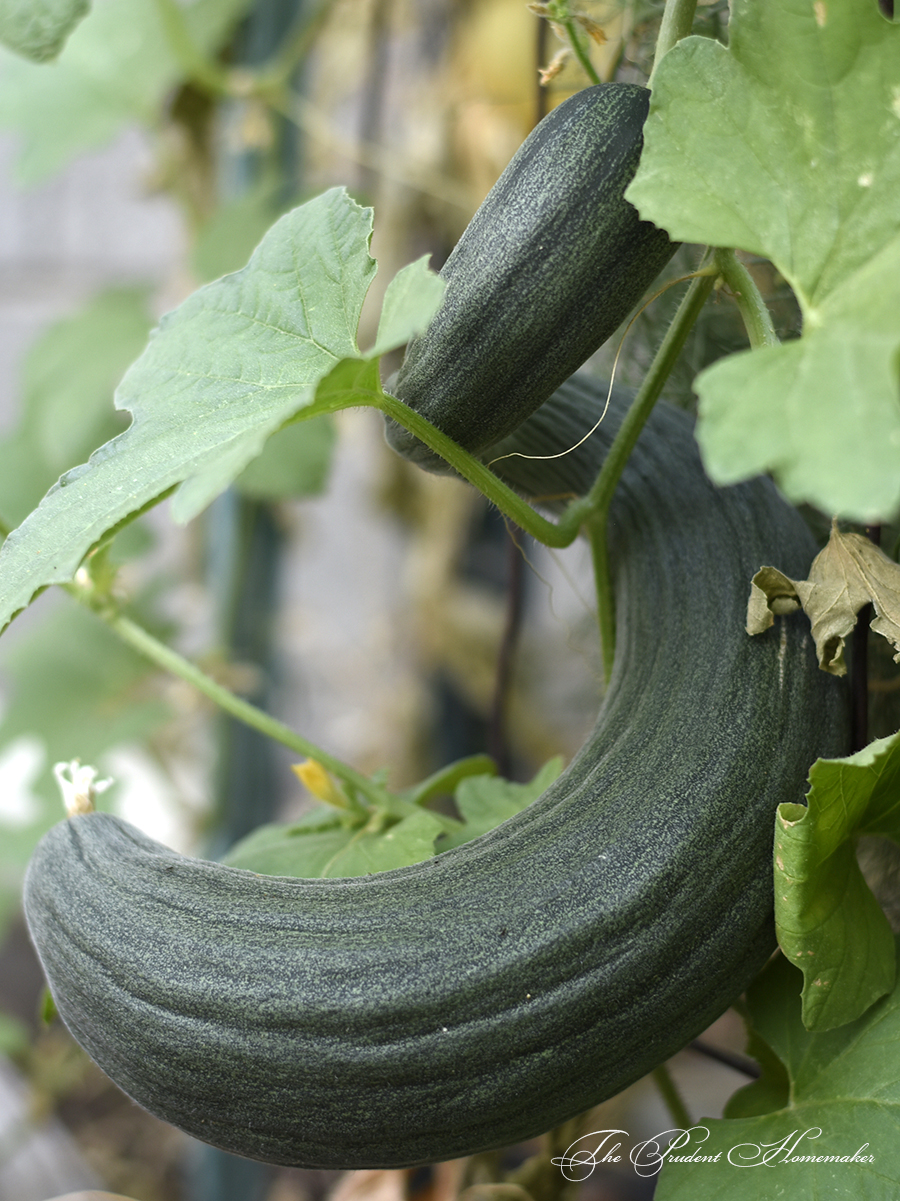 Armenian cucumber in the garden; you can see why these are also called "Snake melons." I have never had one grow like this before, but it sure looks interesting!
I read eight more Hamish Macbeth books in e-book form from the library. I love that the e-books mean I don't even have to drive to the library and spend money on gas!
I sowed seeds for zucchini. I haven't had one plant grow yet this year, despite multiple plantings, but hopefully, I will have some success this time and be able to have a harvest in a couple of months. Our first frost is usually in December, so I have enough time for the plants to get large and then start flowering when it cools below 90 in mid-October.
I collected poppy seeds and larkspur seeds from the garden to plant next year.
I gave one son and two daughters a haircut.
My husband and I had a date night at home after the children were in bed with root beer floats (the ice cream previously purchased on sale for $3.99 a gallon and root beer for $0.69 a 2-liter bottle) while we played three games of Sequence.
I picked an Armenian cucumber from the garden.
I went to the dollar store to purchase some needed items, including bobby pins and hair elastics. I noted that the store now carries name brands; the exact same size package of bobby pins is $3.99 at Walmart.
What did you do to save money this past week?