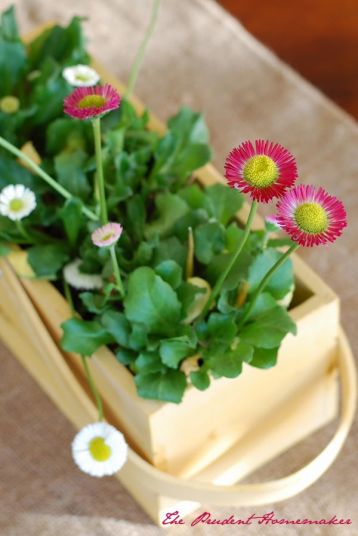 I made blueberry muffins, zucchini muffins, bean burritos, fried chicken, black bean burgers, beef stroganoff (using some beef that was given to us last year by someone who was clearing out her freezer to make room for half a cow), oatmeal, and spaghetti.
My husband cut his own hair.
My husband took two classes to renew his real estate license. He found a place where he could take 2 classes for $10. When he got there, he found out that they were also serving lunch!
He found another place to take his 2 more required classes for free next week, and one more class for $12.50. He will have taken all of his classes for a total of $22.50 (It would be around $120 if he had taken paid classes for all of them). The $12.50 class is right by the Real Estate Division (which isn't close to us) and he has to go there to turn in his paperwork anyway, so he will do that after finishing his last class and save himself the expense of gas and the time to drive down there again.
He purchased Forever stamps to use for work before the rate increase (U.S. postage rates increase later this month). Our post office is constantly out of stamps, especially before a rate increase, so he ordered online to make sure he got them at the lower price.
I paid utility bills online to save the cost of postage.
I put a bucket in the shower each morning while waiting for the water to warm up. I used the water to water the potted fruit trees outside. With the rising cost of water charges announced by the water company here, this "tiny" savings will become much more significant in the next three years.
In our bathroom, there are 8 lights (bulbs) above the mirrors. There is also another option; there is a single light above the bathtub (but not one above the shower). I switched to using the single light while showering to cut electricity use. I am also working on shortening my shower time, as I had been slipping into the habit of longer showers again.
I filled a jar with orange peels and vinegar to make a new bottle of orange cleaner.
We received a dozen eggs from my brother-in-law, who has chickens.
My husband and I watched the first episode of season 4 of Downton Abbey and Secrets of Highclere Castle online on PBS.org for free.
I purchased some Ghiradelli white chocolate candy melts on clearance at Sam's Club for just pennies less than 50% off. They were 11.9 cents an ounce. I will use them to make some hearts on Valentine's Day, as well as to make some white chocolate Easter rabbits for the children this year using this mold
and
this one
that I purchased last year with Amazon credit. The larger of the 2 holds 1.4 ounces, so it will be only pennies to make. I also purchased this larger mold
last year, and it holds 4.5 ounces, so if I want to make that one it would be 54 cents to make. Last year I only managed to make the smallest ones. I want to start earlier so that I can make larger ones this year for everyone.
I thinned and transplanted the thinned parsley seedlings from one area of the garden to another, so that each plant will have lots of room to grow.
I found 2 lettuce plants that had self-sown in the side of the house. I dug them up and moved them to the raised bed.
What did you do last week to save money?