I'm still a bit sick. I managed to knock off a good number of goals last week despite not feeling well, but some were left for this week.
Organization:
I'm working on one room/area a week until I get each room re-organized.
1. Photograph and list 5 items for sale on Facebook garage sale pages
2. Organize and clean laundry room
3. Organize girls' socks and discard any that no longer stay up/match is missing
Garden:
It's time to start fall planting this month. I'll be planting seeds directly in the garden. Most things do best planted after the 15th (it's still hot; it's 105º F here today), but I will try a few things earlier this month in some shady spots in the garden.
September is also the time to fertilize fruit trees here.
1. Plant Swiss chard seeds
2. Plant parsley
3. Cut and hang basil to dry
4. Mix up fertilizer for trees (blood meal, soil sulphur, epsom salts, and bone meal). I'll fertilize sometime later this month, but having the mixture ready will make it easier.
5. Weed white garden
Sewing:

1. Sew pillow and cover for Ezrom's room
2. Sew buttonholes and buttons on 3 items

Canning:

1. Can one batch of dill pickles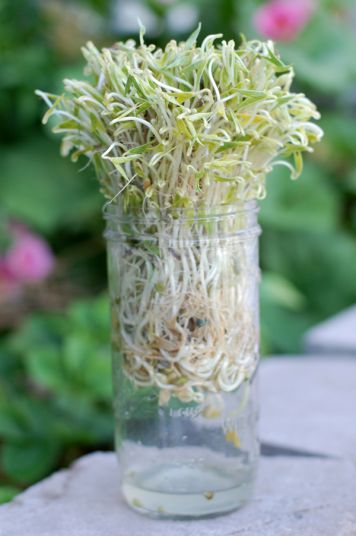 Cooking:
1. Start a batch of mung bean sprouts for stir fry

Decorating:
1. Finish removing staples from chair

2. Order two pictures for Ezrom's room and have my dad cut a mat for one of them to go in a frame I picked up at a garage sale.

Shopping:

I'll be posting this week about my shopping goals for September, so stay tuned for more details on what I'll be buying.
1. Trip to Target

2. Trip to Winco

3. Trip to Sam's Club

Gift Making:

Liberty's birthday is coming up, so I'll be working on some gifts that she requested.

1. Make bookmarks for Liberty's birthday

2. Make necklace for Liberty
3. Make bracelet for Liberty
Other:

1. Cut both boys' hair