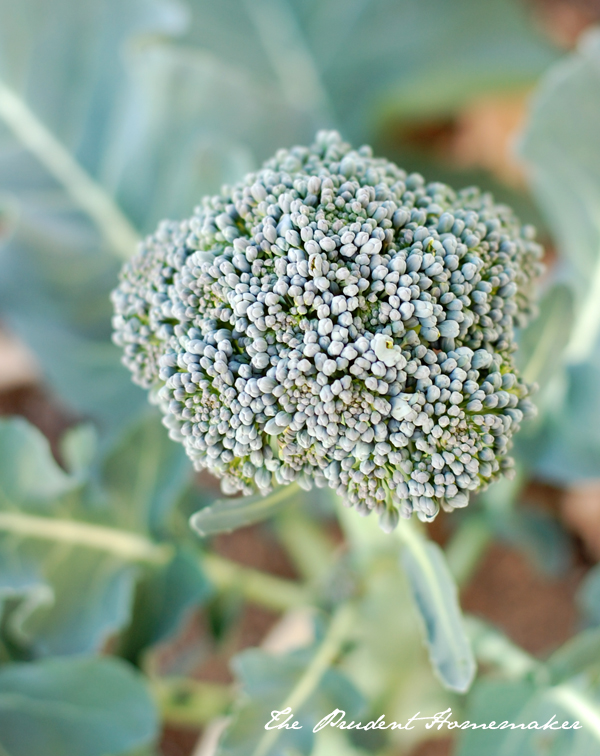 Spring has come early this year.
The first daffodil will open this morning in the garden, weeks earlier than usual.
The broccoli is tiny because of it. I harvested 3 small heads of broccoli last week. I will have to be certain to plant it earlier in the fall to ensure large heads in the garden next January; I now know February is too late to be harvesting it (in years past I have only had it bolt, so this was an improvement, but my timing was still off; I will try a later September planting this fall). I am gratefl to have broccoli, and we will harvest a bit more from the plants. When the smaller plants go bolt (go to seed, which I expect they'll do without forming heads) I'll collect seeds to plant this fall, since this is an open-pollinated type. I'll also harvest the stems on the larger plants.
The warmth does not bear well for other plants in the garden, which are also certain to bolt instead of giving much, unless it cools again; the turnips may not form at all, and the lettuce may bolt too soon as well. I plan on making turnips a fall planted crop from now on. I've been reading The Winter Harvest Handbook: Year Round Vegetable Production Using Deep Organic Techniques and Unheated Greenhouses
the last few weeks, and I've decided that most cool season crops that I grow would be best planted in the fall, because of our climate.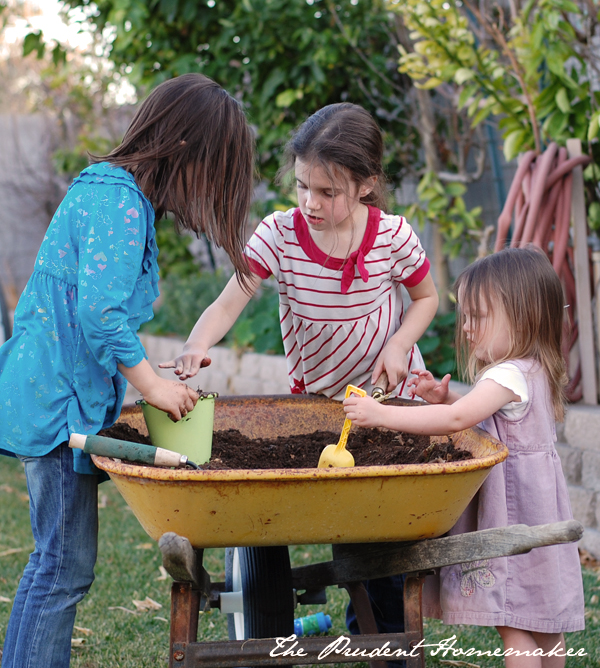 Our last frost date is 6 days away and it is going to be in the upper 70º's this week! It is quite warm for this time of year. The children played in the sprinklers on the day that I ran them.
Because of the weather, I will get an early start on planting the warmer season crops; I have heard the nursery had tomato plants last week already, and I will go ahead and plant beans, zuchinni, and cucumbers in the garden, since it is so warm.
The weather is beautiful, and the air is filled with bird song.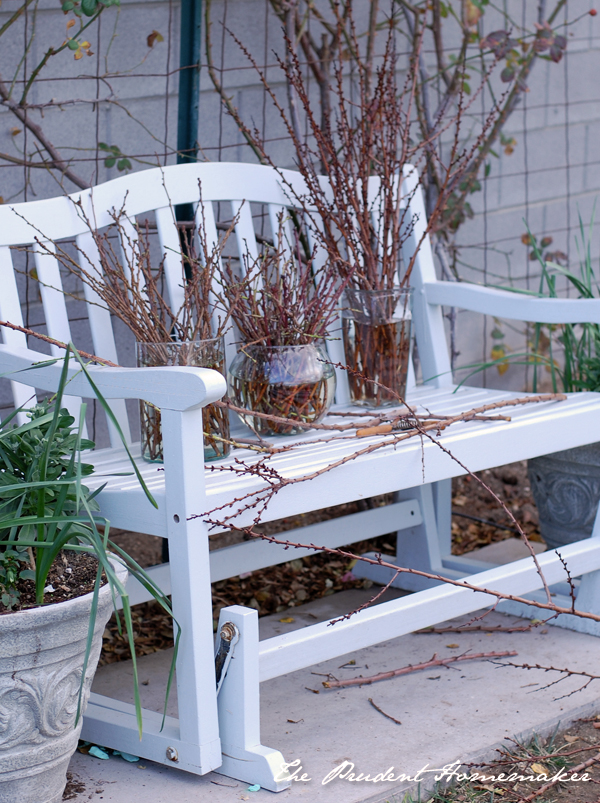 I finally got around to pruning fruit 4 trees (rather late!) on Saturday, and I filled three vases with branches for forcing. I still have several more to do this week.
Winter and Cyrus competed in the National Archery in the Schools state competetion last week, which is held a day before the World Archery Festival at the same location downtown.
Last year, Winter scored a 265 and took second place in the middle school division. This year, she scored a 264, and was in fourth place in her age group, and 14th overall in all age groups in the state.
I cooked a ham the day before, which we sliced for sandwiches. We made sandwiches the night before, and took them with us to the competiton for both lunch and dinner, so we didn't need to eat out.
On Saturday, Winter, Ezrom, Steve and Liberty volunteered at the World Archery Festival, and received dinner. Afterwards, they were able to watch the semi-finalists and some of the finalists compete. Winter especially enjoyed watching the best women archers in the world.
I cooked a chicken in the solar oven, using herbs and greens from the garden. It cooked from frozen in 3 1/2 hours. I kept the carcass and broth in the pan in the fridge overnight. I added water to it and cooked it the next morning to make a large pot of flavorful broth. That afternoon, I cooked a large pot of beans in the solar oven. I added some beans to the chicken broth, along with 3/4 of a pound of pasta, and more Swiss chard, to the broth, for a tasty soup.
I cooked pinto beans in the solar oven as well.
I requested some books for Ezrom at the library. He and I are both reading the Charlie Bone
series, which we got, as well as a few other books. Winter, Cyrus, and Liberty are all enjoying what we picked up. Books make rounds at our house, with everyone taking a turn reading them.
The library was having their annual book sale, and we were able to purchase a few inexpensive books for our own library, including a nice hardcover thesaurus.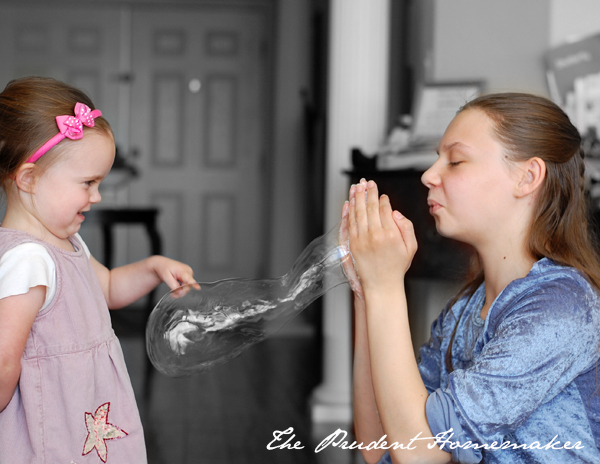 What did you do to save money last week?
This post contains affiliate links. You can read my disclosure policy here.