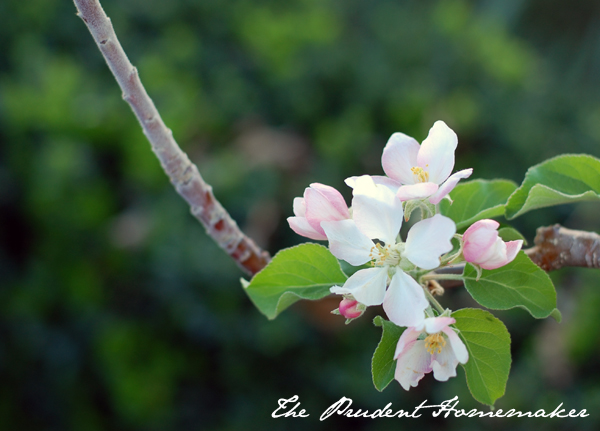 Spring is here. My Dorsett Golden apple tree, the first to blossom in the garden, is in full bloom.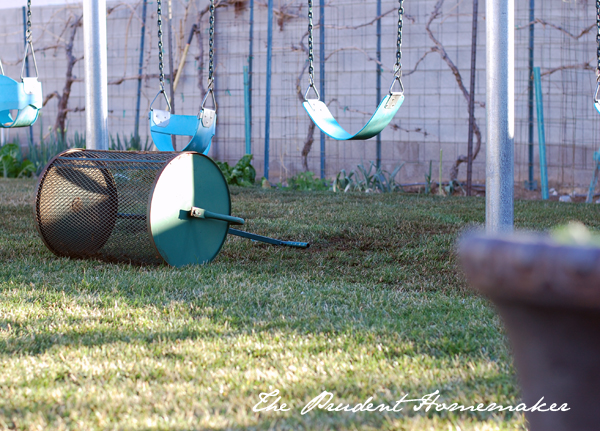 I bought manure for the garden at the nursery, using a $10 off $50 coupon at the nursery, plus a gift card (many thanks to the anonymous reader who surprised me with that!) We've found that manure greens up the grass faster than chemical nitrogen fertilizers, and that the results last much longer. Plus, we are making a better soil in the process. I used the manure spreader my husband bought used years ago for very little (a piece was broken and he made a new one for it) to spread the manure over the grass, and then I raked it in.
I also bought tomato plants. I decided to get the small plants this year. I bought two Yellow Pear plants, and three Early Girl plants. Each one of the Early Girl plants has two in the pot, so I will carefully separate them.
I fertilized my potted orange trees using fertilizer I had (bone meal, blood meal, and soil sulpher) and added some manure to the top of the pots.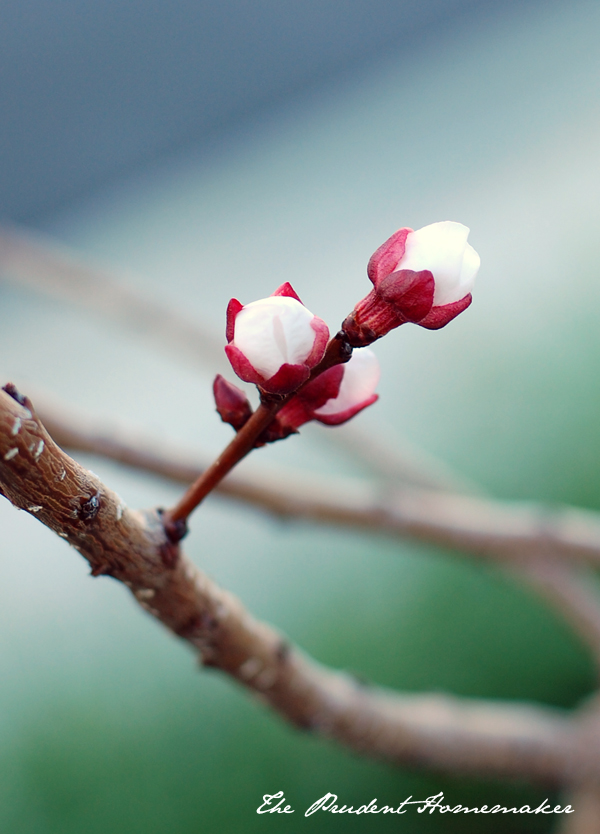 I enjoyed listening to the birdsong this week. I love the birdsong in the spring; it is one of my favorite things about the season.
I enjoyed the simple pleasure of pushing the girls on the swings in the backyard.
I harvested lettuce, green onions, Swiss chard, dill, oregano, garlic chives, and broccoli from the garden.
I made balsamic orange vinaigrette for our salads.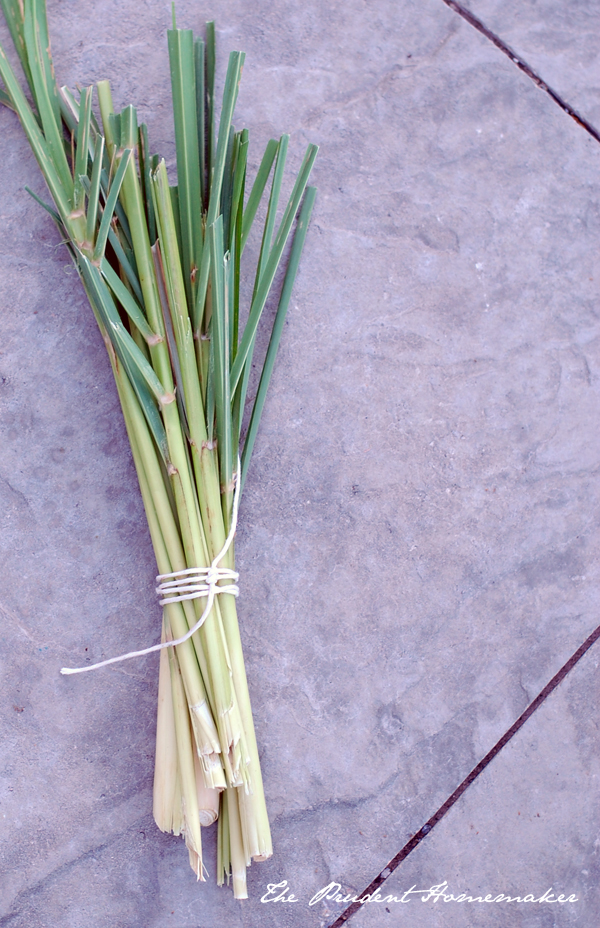 My lemongrass plant was needing to be thinned and moved. My husband and I cut it down and pulled it out. I replanted several parts of it, and I harvested a bunch, too. I will dry some of this as well as using it fresh.
I planted more seeds in the garden.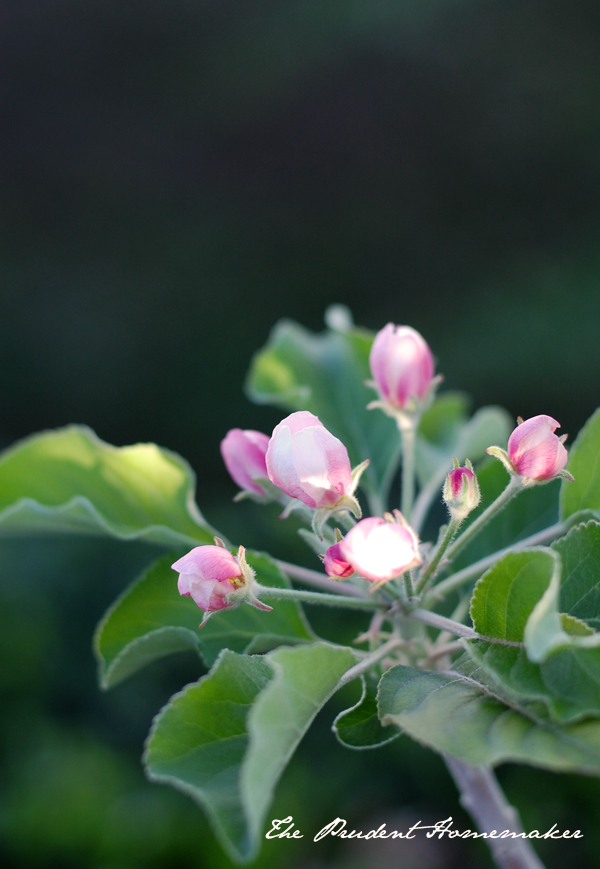 I downloaded a free Kindle version of a children's book. I don't have a Kindle, but I can read it on my computer.
I watched some shows for free on Hulu.
My husband ran a trip for me to Winco this week on his way home. While he was there, he found potatoes for .20 a pound, and he bought 60 pounds.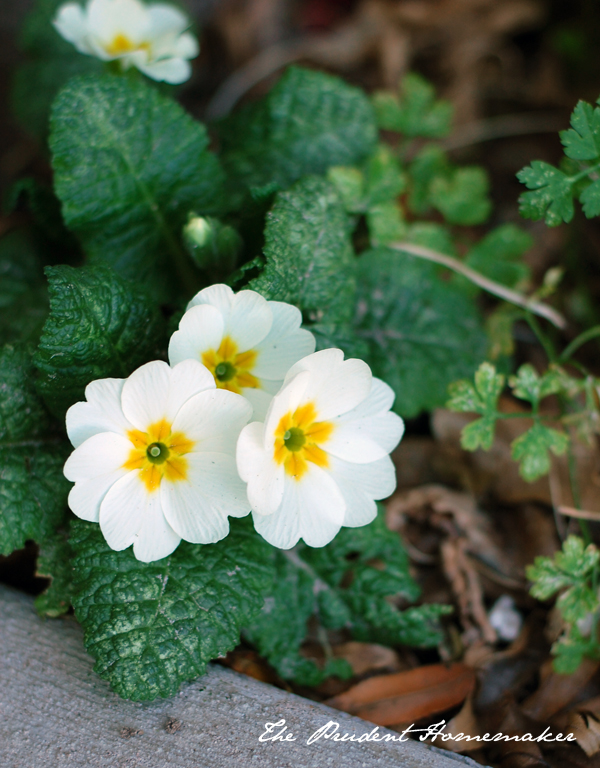 The primroses I planted last year in a shaded location near my front door have blossomed again. I love these early bloomers. The flowers last a long time in the garden.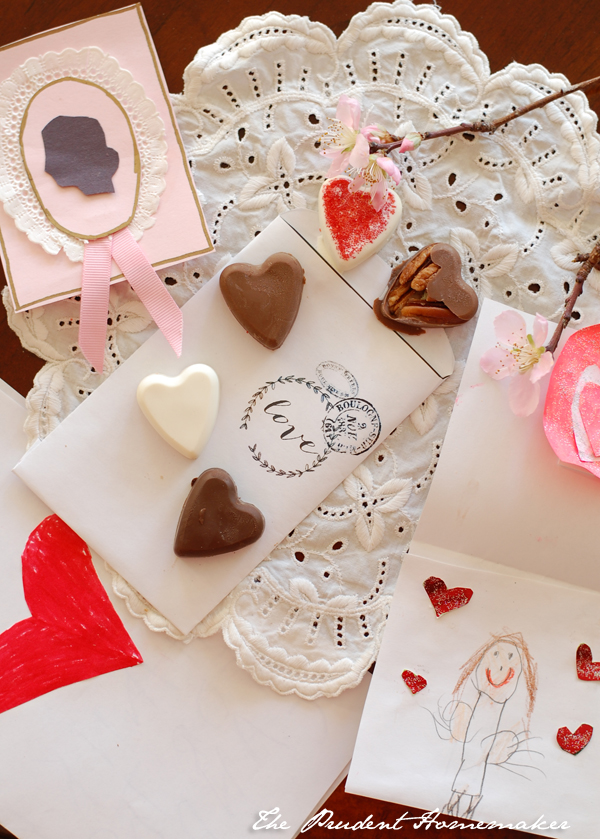 On Valentine's Day, I made some chocolates for the children using a mold I had on hand (purchased years ago at The Dollar Tree) and some chocolate melts I had. I put the chocolates in these gift envelopes that I printed. The children made me some homemade Valentines.
I cut some euyonomous branches from the garden and brought them in to enjoy.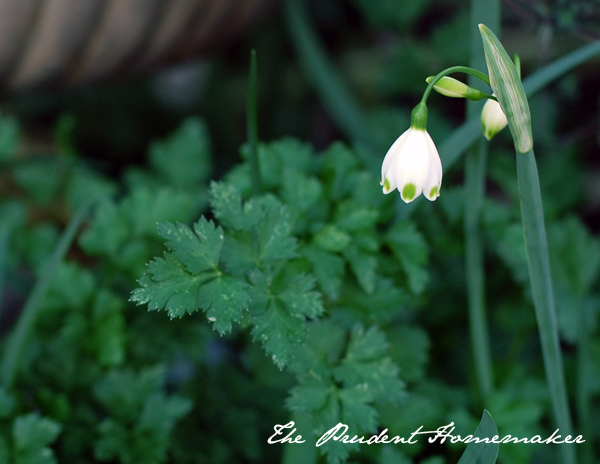 What did you do to save money last week? Did you enjoy any simple pleasures?