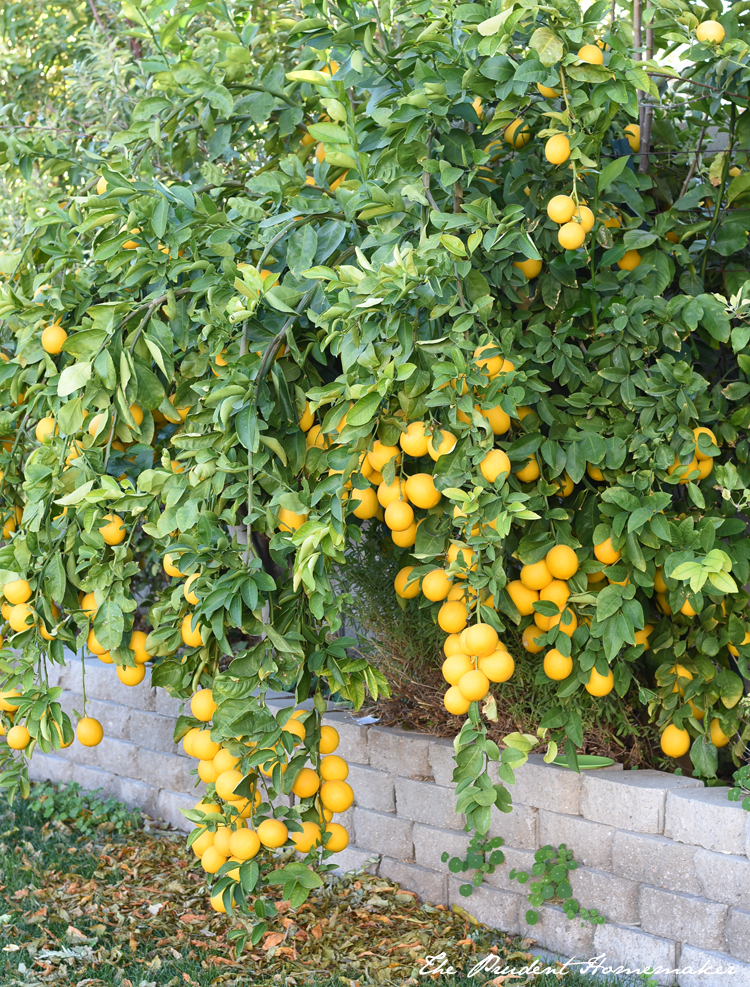 Last December we had a bumper crop of lemons, easily 5 times what we had harvested the year before.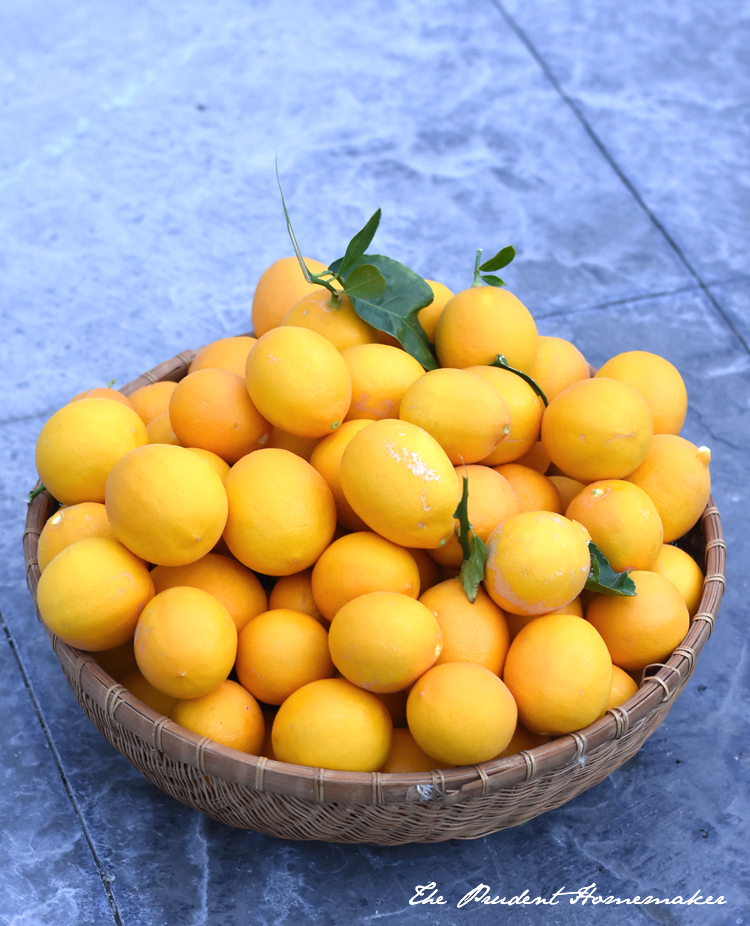 I get asked what we do with all these lemons.
First, I use lemon juice on Swiss chard and artichokes from the garden. I freeze juice from our lemons to use throughout the year for this and other recipes.
I use lemons to make lemon dill chicken, lemon poppyseed muffins, lemon chicken (with lemongrass), and lemon parmesan penne. I also use lemon juice on crepes, and in various other recipes.
I also use them to make lemon meringue pie.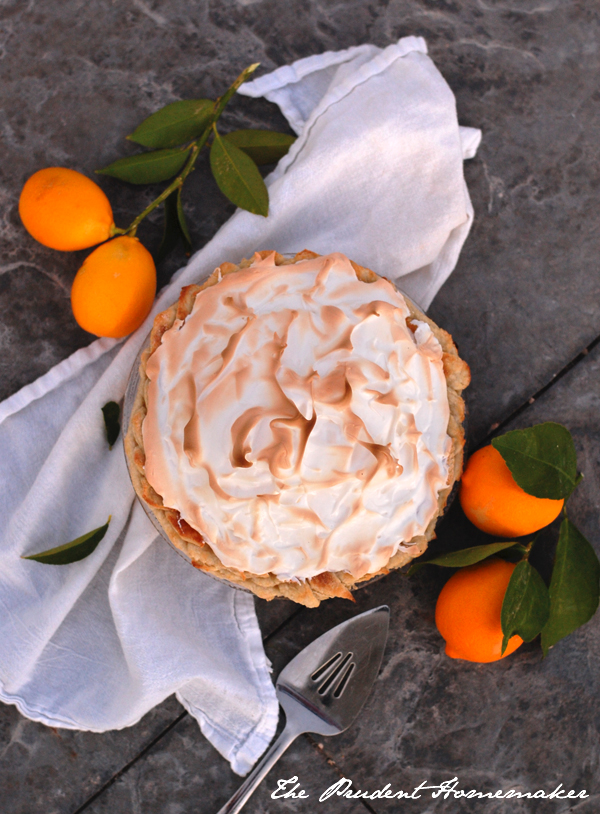 You can find the recipe for pie here.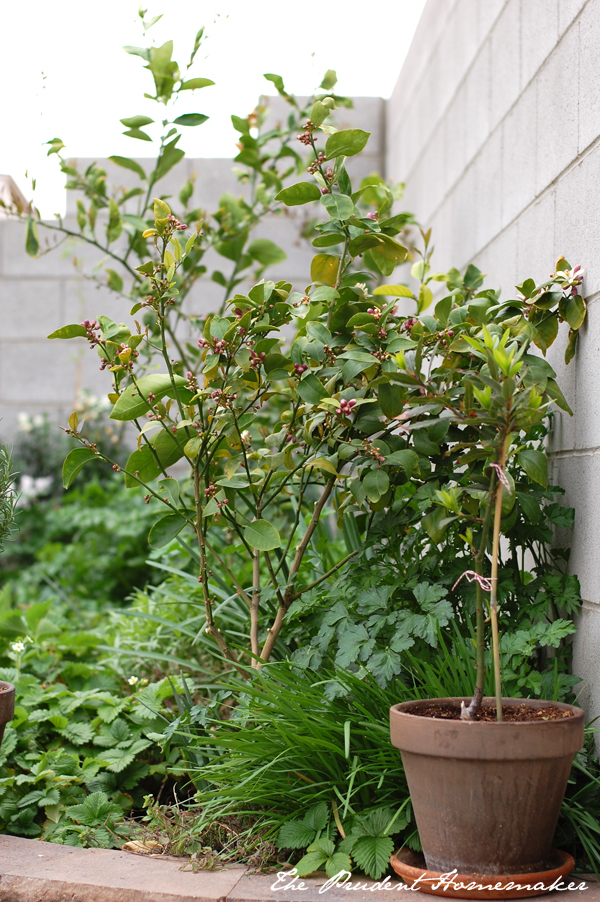 I planted three more Meyer lemon trees in our white garden three years ago (shown above in bud last year), with the express intent to have enough lemons to make lemonade. The lemon trees in the backyard have never yielded enough lemons for me to make lemonade more than a couple of pitchers of lemonade a year, along with the other things I make, except for this last year. Having lemonade throughout the year, from juice that I've frozen, is the goal I have in growing more lemons. The three trees in the front yard will grow together as a hedge to cover the cinder block wall, and will help ensure that I have enough lemons for lemonade.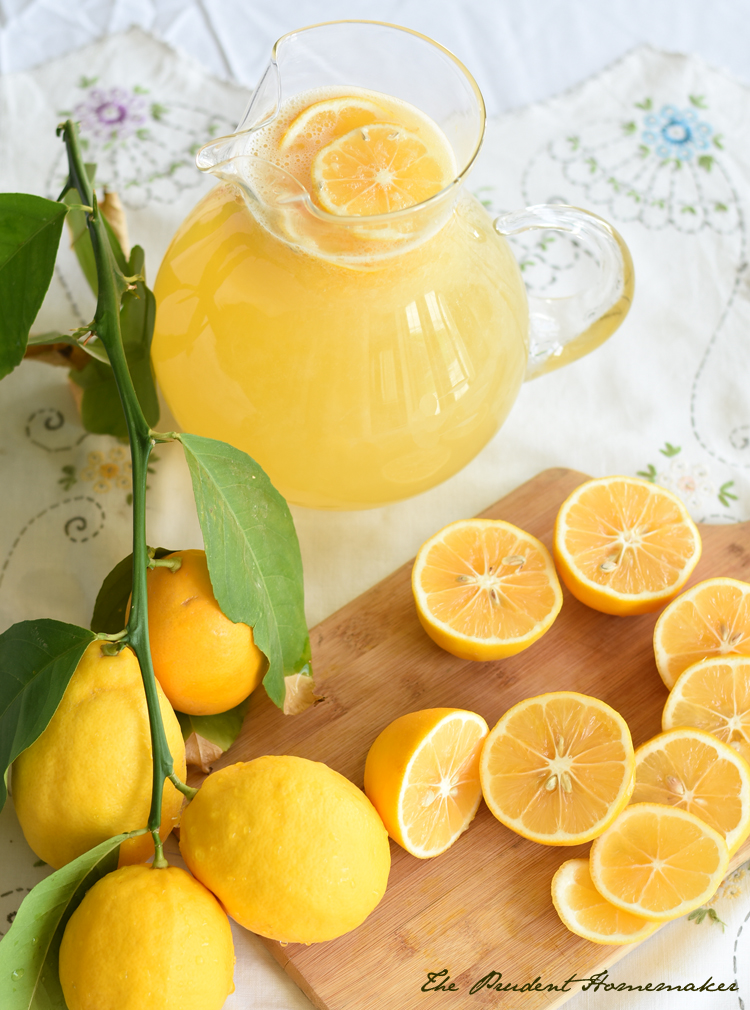 You can find the recipe for lemonade here.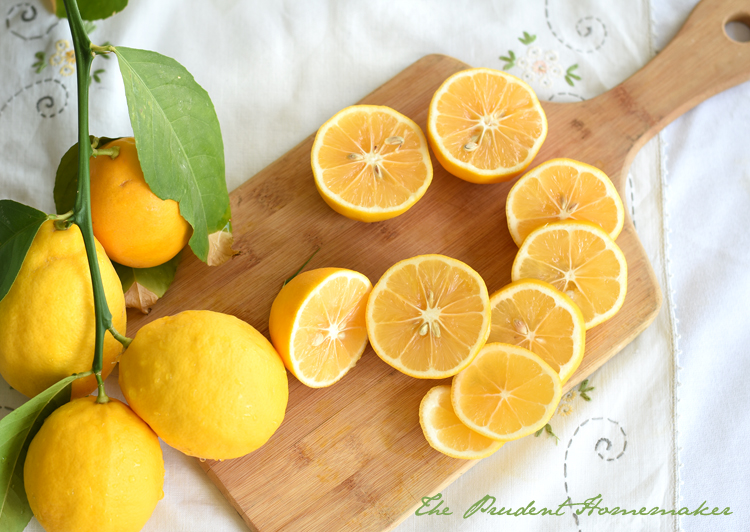 A few things that I love about Meyer lemons:
They are very sweet. I get asked a lot if they are oranges (both in person and here on the blog) because of their dark yellow color. Meyer lemons are a cross between a lemon and a mandarin, and they are delicious!
They have thin skins, and a lot of juice. I can easily get twice the amount of juice from a Meyer lemon as I can from a typical Eureka lemon from the grocery store. They can also grow really big (the size of oranges) at home, which means even more juice.
They tolerate a few degrees colder temperatures than Eureka lemon trees. I have lost two Meyer lemon trees in the backyard due to temperatures that got down to 26ºF, but the larger trees only had damaged branches those years.
Like all citrus, they smell amazing when they are in bloom. My trees are covered in buds now and will be blooming again soon!