I love lemons. I've always liked them, but growing Meyer lemons, I've come to really love them. They're sweeter than regular lemons, larger, juicier, and have thin peels and very few seeds.
They grow large in my garden, and they are such a bright, deep yellow that between the color and the size, people think they are oranges.
Despite their bright color, it's the egg yolks that give color to lemon curd.
I recently used lemon curd on top of these meringues. Lemons start to ripen in my garden the last week of November and will hang ripe on the trees through the beginning of April. Pomegranates are ripe in October/November, and they will last a few months in the refrigerator (you can also freeze the arils).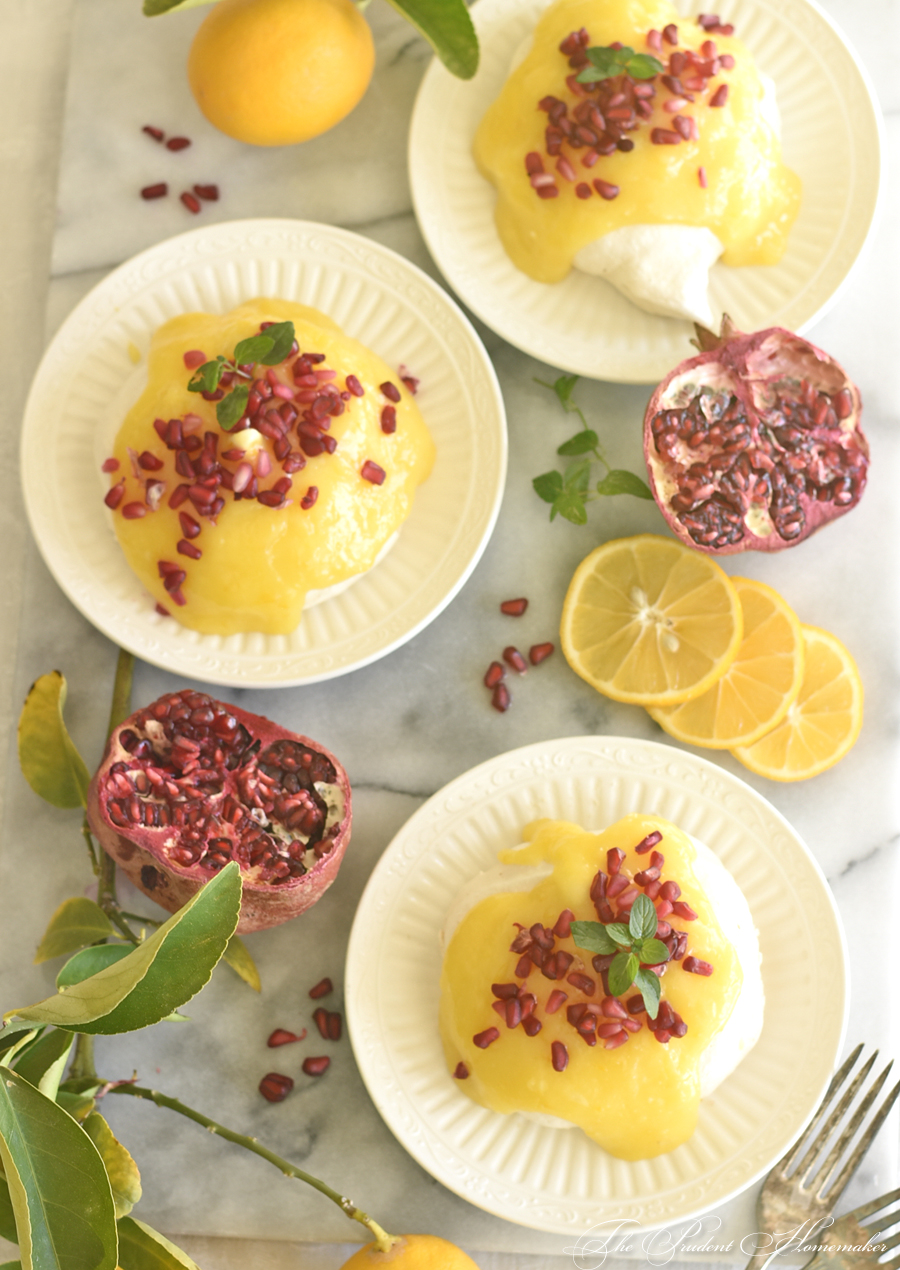 I am currently growing six Meyer lemon trees in the garden: two large, older trees, which provide hundreds of lemons, a small potted tree that gave me a few lemons this year, and three small trees in my white garden that will give me a few additional lemons each year; these trees will stay small as they are limited in the small space they have.
I have five pomegranate trees in the garden: Four small potted trees and one small tree that I planted in the garden last year. The tree in the ground will be able to get much larger than the potted ones, but right now it's about the same size. These give me a small number of pomegranates. Last year (and in years past) I have been able to pick pomegranates from those who had so many on one of two large trees that they couldn't use all of them.
We loved this dessert, so it will be on the menu in winter and early spring for years to come.
You can find the recipe here.
More lemon recipes: