We headed back to BYU the next day.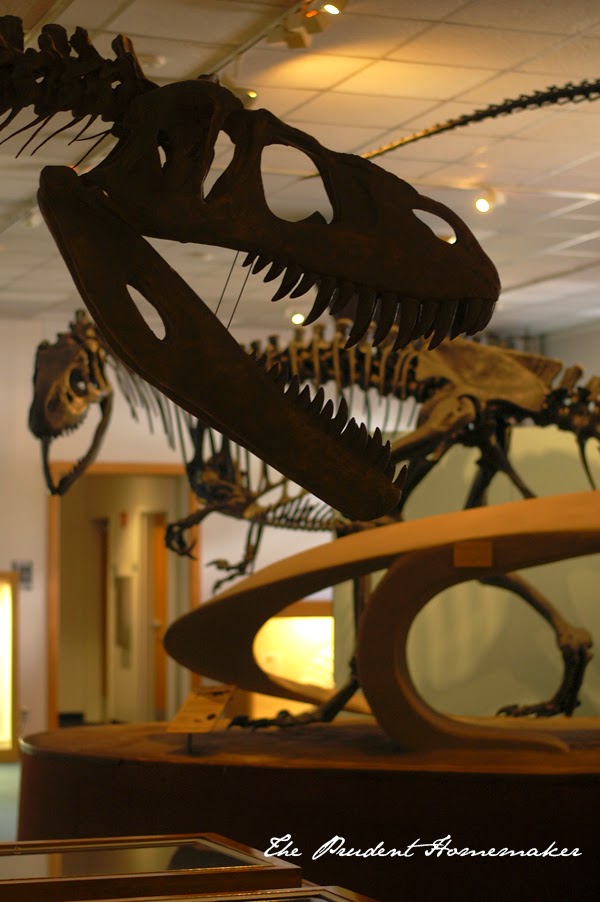 Our first stop was the BYU Paleontology Museum. The museum is free, and it was definitely one of the highlights of our trip. It was just the right length for the children, and we saw several things that we had never even heard of before!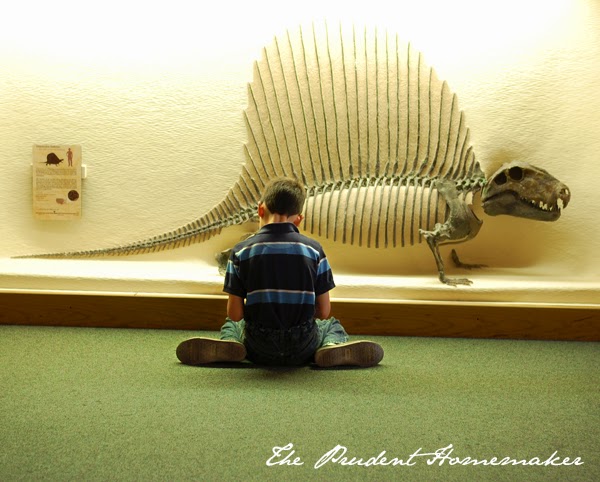 From there we headed back to the BYU Creamery for ice cream. We ate it outside at some shaded picnic tables with this beautiful view of Y Mountain.
After that, we toured campus some more. We also went back into the library to see a Samurai costume that is one display there, a display on the author Lloyd Alexander, and a mural in the children's section.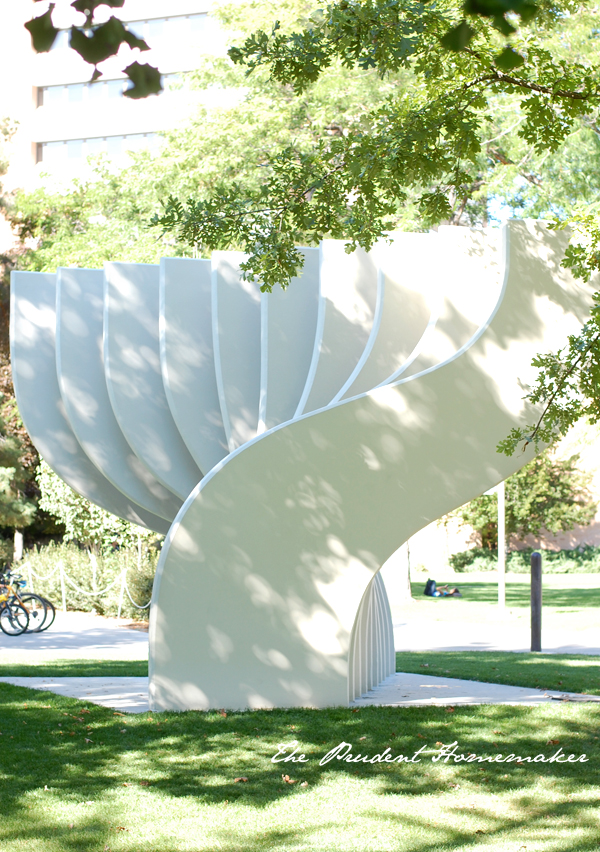 The Tree of Life Statue
That evening we went back to my niece and nephews house, where I made spaghetti for dinner.
The next day, while I did the girls' hair, we watched my very talented niece and her very talented friend practice a piece for a performance that evening. My niece played the piano and the other woman played the oboe.
We drove home then, with a planned stop for lunch at
Cove Fort
.
Cove Fort was amazing.
It's just a short way off the freeway.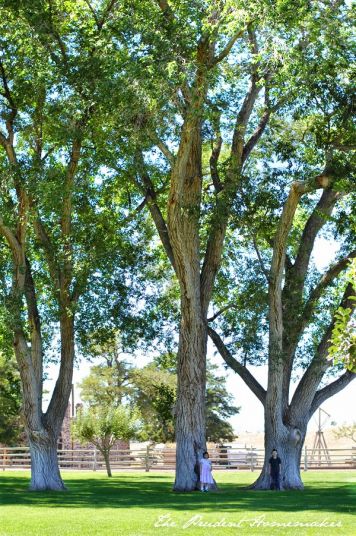 They have a beautiful spot in the shade of some huge trees for lunch. I was rather delighted to see the trees when we stopped there for lunch on the way north. Several years ago, I had mentioned that other places have tall trees to my children, and one of them had replied, "You mean like palm trees?"
(Palm trees aren't even natural here; they're brought in. The desert in our area has no natural trees of any kind (I posted a picture on
Facebook
of it for reference), and where we live has been built in the last 11 years, so anything that has been planted here is still small). After that comment, I looked up images online of tall trees to show the children, but they couldn't really fathom them. While we saw lots of trees on the trip, these were the tallest. Tall trees were one of the things I have wanted to show my children ever since.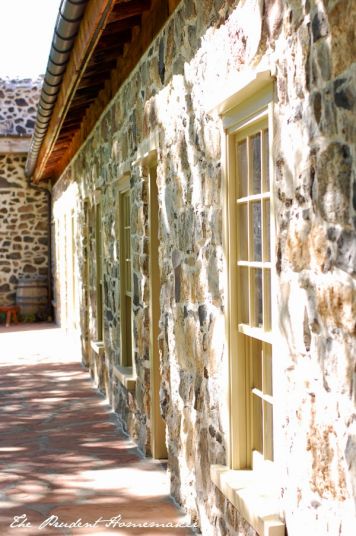 After lunch, we took the free tour of Cove Fort. The fort was one family's home, built to protect them from the Native Americans. The homeowner made friends with the tribe, so they never fought at the fort. It was a stop for travelers as well, so they had several guest rooms and a telegraph.
I love historical homes turned museums, and I saw several as a youth, so I was delighted to show one to my children. I highly recommend stopping for a tour if you are traveling on the I-15 through Utah.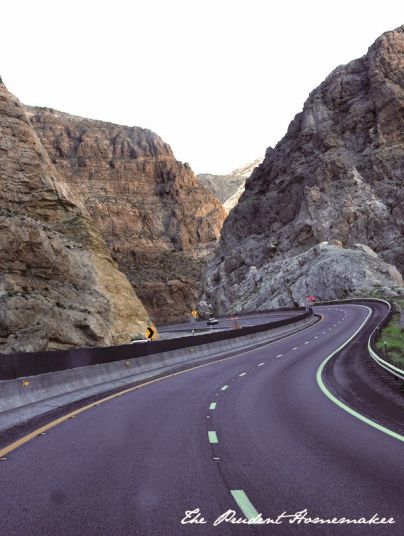 Driving through the Virgin River Gorge
From there we headed home. We still had enough sandwich materials left to have sandwiches when we got home in time for a late dinner.
It was a wonderful trip, and I'm so grateful that we were able to show our children so many wonderful things.
Out total cost for the our one-week trip for 9 people was $375. Most of that was gasoline. Our vehicle got better mileage on the freeway than we do around town, of course, but a big enough vehicle to fit all of us doesn't get great mileage; on the trip we got 12.7 miles per gallon (it's closer to 8 for everyday driving around town). So, if you have a smaller vehicle with better mileage, the trip would cost you a lot less. We only spent a small amount on extra food for the trip, buying a turkey breast for slicing, a bag of pretzels, and ice cream out. All other food came from our pantry. This amount also included a gift for our niece and nephew. I am so grateful that they let us come stay.
In case you missed the other parts, here they are: