Living in a zone 9a, our first frost usually comes in December. For the last several years, it has been the second week of December, so I was expecting a few more days to work in the garden–but it was not to be this year.
Instead, I spent most of my week in the garden. (Remember my to-do list for the week? Most of that didn't happen unless it was related to the garden).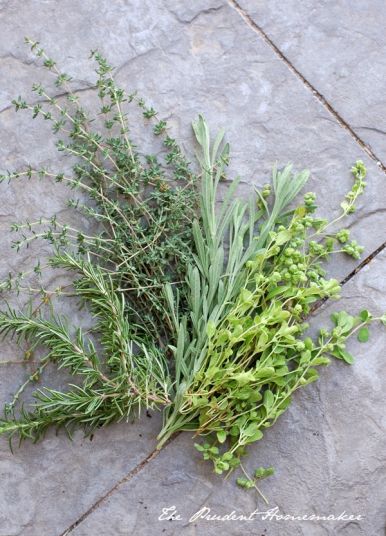 I cut the tender herbs. A lot of herbs will die back and come again in the spring. However, anything above the ground tends to not make it. Others, like basil, die completely when it freezes. I cut and rinsed those herbs. I hung several things to dry, and the children picked basil leaves from the stems.
I have bought herbs in bulk for years, but the prices have risen significantly in recent years. I have been working diligently to add more herbs to the garden; I now have some in the raised garden bed, in the raised bed under the citrus trees, and in the front yard. The front yard has quite a few herbs now. I will be adding more from seed. I would love to no longer have to purchase several herbs at all, so I have been increasing what I grow to work towards that goal.
I put glass canning jars over the tarragon (which will die otherwise) and the thyme, after I had cut them back and brought the leaves indoors. I also put some glass jars over the oregano seedlings that had just come up.
The children picked all of the tomatoes that grew since it cooled down enough in October for the plants to start flowering again.
I cut all of the Thai peppers.
I picked all of the lemons. They are in the refrigerator now. I covered the lemon trees and other citrus multiple times as the wind blew off the coverings. We're still looking at nights that are too cold for them, and I won't know the extent of the damage for a few weeks, but hopefully we won't lose the trees.
Winter cut the last of the red zinnias and arranged them for us to enjoy on the kitchen table all week.
I cut Swiss chard from the garden and used it to make a new soup this week.
I made French bread. I made this cookie dough, but cut in into stars and dusted it with powdered sugar.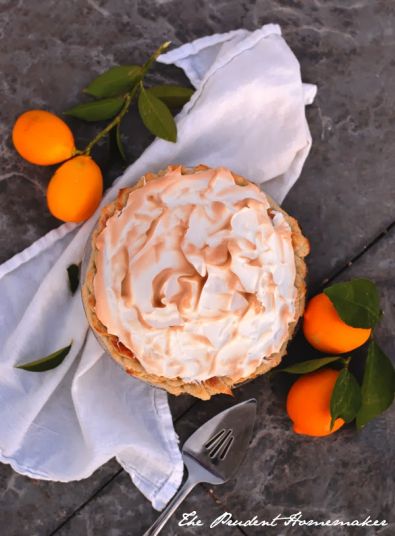 I made 3 lemon meringue pies. Two went with me to a women's dinner at church. The dinner was a type-of progressive dinner. The appetizers were so much that there were lots of leftovers. At the house where I was at, the hostess said that her family didn't like leftovers, and offered the appetizers to anyone who wanted to take them home, or she would toss them in the trash. I took home a few things to my family, who really enjoyed them.
By the time everyone was at the last house where we all gathered for dessert, no one was hungry. I ended up taking one of my pies home. The hostess also gave me a container of whipped cream to take home.
I had my husband return the library books, which saved me the gas of an extra trip (his office is not far from the library).
I made a corduroy skirt for Wren using fabric I had on hand.
I printed Christmas worksheets for school from different websites for a fun change for the younger children's schoolwork.
We listened to Christmas music on Pandora.
My husband fixed a leaky toilet.
My husband took a free class as part of his license renewal requirements that also included a continental breakfast. (He also will take several classes online, which saves him a lot of time as well as money. Some classes he has to take in person.)
My husband also worked from home a couple of days, which saved money on gas.
What did you do to save money last week?