I cleaned my pantry.
Then I took new pictures of the pantry.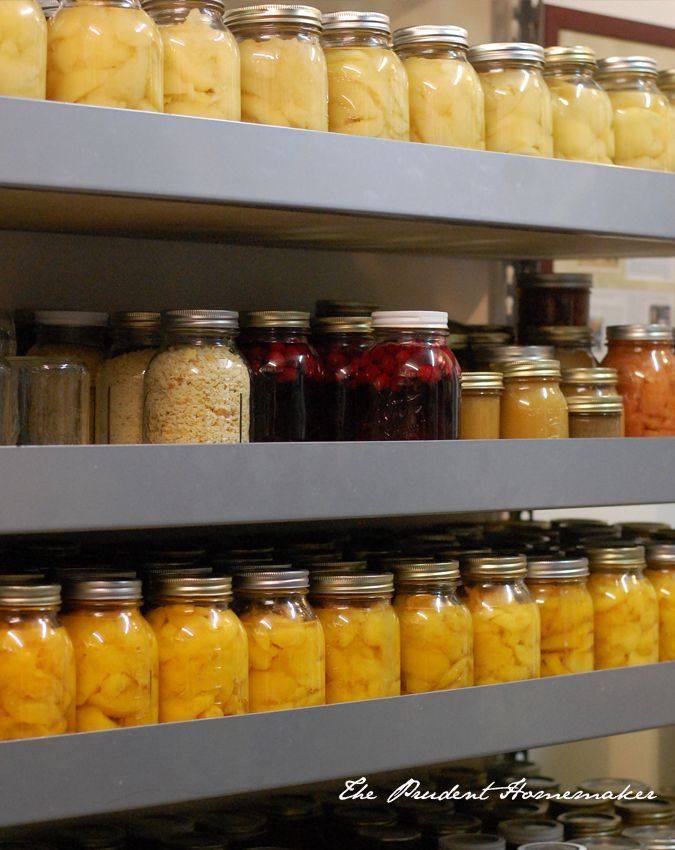 Click over to the pantry page on my website to see 13 more images!
If you have any questions about my pantry, please ask them here.
Updated to add:
If you like my pantry shelves, you may be interested in this deal that a reader shared. Eve Keenan just wrote, "I googled Gorilla shelves. They happen to be on sale through TODAY at Ace Hardware. I called the store. They are holding two for me to pick up today. The person who helped me on the phone said the price is 34.99 today…DOUBLE tomorrow. Wow!! I'm thrilled to make this discovery for our sagging shelved storage room!!!!!" This is for January 31st. You may or may not find the same deal where you live, but I thought it was definitely worth sharing. Gorilla makes several different kinds and sizes of shelves, so make sure to do your research to get what you want. I believe these are the smaller Gorilla shelves, but that might be a better fit for the space you have. Make sure to compare!