As I opened up the box of stored baby girl clothes in the next size up, I noticed a little smocked dress that my friend April had given to me.
She knows I love smocked dresses, and after her last little girl outgrew this dress, she passed it on to me.
It had a few places where the smocking had come unsewn, and it needed to be fixed. April knew I could fix it as well. I put it away and figured I would fix it when I had a baby girl who could wear it.
After I pulled it out out of the box recently, I looked at the dress, seeing what needed to be redone. It is an ivory dress. I have been wanting to make an ivory-colored dress for Ivory. I have also been wanting to make her a blue dress to go with her blue eyes. I've been looking through some old Sew Beautiful magazines recently, and the white on blue and blue on white designs have really stood out to me lately.
Then it hit me. Rather than just finding matching embroidery thread to mend the dress, I could change the dress into what I wanted.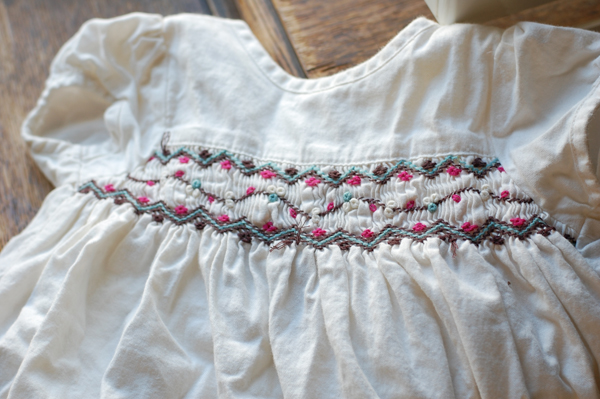 I ripped out the old smocking.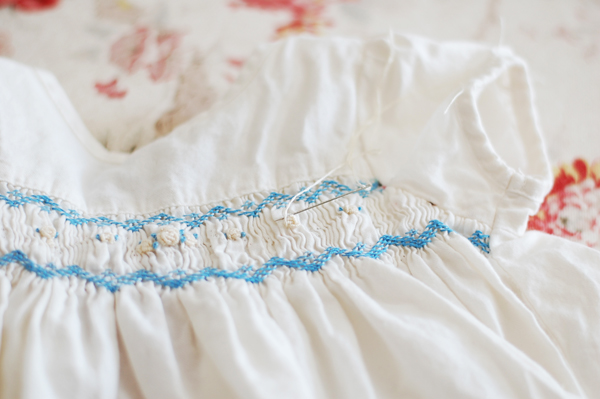 And put in the new.
Now Ivory has an ivory dress with blue smocking and ivory roses. It was an inexpensive change (about $0.07 worth of thread).
The week before that I made a new ironing board cover to replace my old ripped and stained one. It cost me $3 (you can see it in the background of the picture above) and was what I really wanted for my ironing board.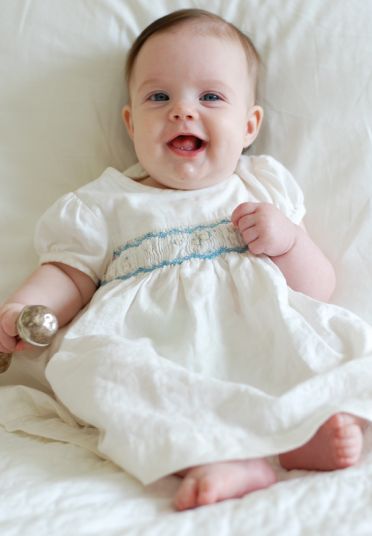 I love taking what I have and making it into what I want.
What have you recently made over into what you want, for just a little bit of money and time?